Oct. 10 show
Camp Chesterfield and Spiritualism history
Just north of Anderson on the banks of the White River is a historic 34-acre enclave that has long been known as a "hub of Spiritualism."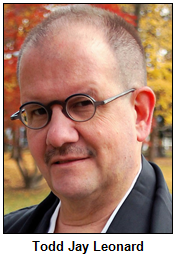 Camp Chesterfield, the home for more than 120 years of the Indiana Association of Spiritualists, consists of 65 buildings. They include historic cottages (such as cabins for mediums), two hotels, folk art shrines and the spacious Cathedral of the Woods.
Spiritualism attracted a huge national following beginning in the mid-1800s; it grew particularly during eras of war - such as the Civil War, Spanish-American War and World War I - when, as the Indiana Preservationist puts it, "the bereaved sought communication with those they lost."
Indiana Landmarks has placed Camp Chesterfield on its "10 Most Endangered" list. That's because many of the camp's historic buildings, such as the Sunflower Hotel, built in 1914, stand vacant or, in the case of other structures, are underused.
Camp Chesterfield is listed on the National Register of Historic Places because of its significance as a spiritualist camp of the type that was widespread throughout the East and Midwest during the early 1900s.
To explore the history of Camp Chesterfield and of Spiritualism, which is defined in The Spirits of Lily Dale (Glade Press, 2010) as "the philosophy, science and religion of continuous life," Nelson will be joined in studio by two guests:
Rev. Todd Jay Leonard, an ordained Spiritualist minister and Camp Chesterfield's historian. Todd also is a university professor; he splits his time between Camp Chesterfield and Japan, where he teaches cross-cultural understanding and English.
And Suzanne Stanis, Indiana Landmarks' director of heritage education and a board member of the Friends of Camp Chesterfield Foundation, a nonprofit formed to preserve and restore the historic camp.
The camp includes a memorial dedicated to "the world's greatest religious leaders" that features limestone busts of Buddha, Jesus, Mohammed, Zeus and others. There also is a memorial to Native Americans, as well as "toad stools" - stone seating areas where mediums once gave outdoor readings.
Seances have been conducted for generations at Camp Chesterfield. According to the Indiana Preservationist, Spiritualists believe it's possible to "communicate with the dead, especially with the aid of skilled mediums."
According to The Spirits of Lily Dale (the title refers to the center of the Spiritualist movement in western New York), many leaders of the anti-slavery, women's rights, temperance, prison reform and labor reform movements were involved in Spiritualism.
Camp Chesterfield began as a summer tent camp in the 1890s. In the beginning, according to Chesterfield Lives, a privately published history of the camp, visitors had to bring "their own camping equipment and hay for horses."
"Almost every town and area had a Spiritualist organization or group of people who gathered together for meetings," according to The Spirits of Lily Dale, referring to the late 19th and early 20th centuries. Sometimes thousands of people would gather at conventions and seasonal camp meetings.
At Camp Chesterfield, a chapel in the woods serves as the setting for "message services" as well as weddings and funerals; in addition to the chapel, the spacious Cathedral of the Woods was built in 1954. Six years earlier, the Western Hotel opened to supplement the Sunflower Hotel.
"With a shrinking budget and congregation, the Indiana Association of Spiritualists struggles to maintain Camp Chesterfield," the Indiana Preservationist notes.
In addition to Camp Chesterfield, other historic sites on the "10 Most Endangered" list include the Indiana Medical History Museum and the once-lavish but long-deteriorating Rivoli Theater on the eastside of Indianapolis.
Learn more:
Roadtrip - Historic New Albany, Ind.
Our guest Roadtripper is the distinguished Dr. James Glass, principal of Historic Preservation & Heritage Consulting. Jim suggests a Roadtrip to New Albany in the southern part of Indiana along the Ohio River.
New Albany, he tells us, was the largest city in Indiana in 1850 with 8,181 people (Indianapolis had 8,012), and was also the second-largest city along the Ohio and Mississippi Rivers in the building of steamboats before the Civil War.
A few other quick facts:
New Albany shipyards built 249 steamboats between 1817 and 1854.
New Albany also was known for its plate glass (Washington DePauw ran one of the largest plate-glass factories in the United States) and fine wood veneers after 1865.
Mansion Row along Main Street contains a superb collection of 19th-century mansions in a variety of architectural styles. The most impressive is the Culbertson Mansion, operated by the Indiana State Museum and State Historic Sites, a grand residence designed in the Second Empire Style.
New Albany also was a center of the Underground Railroad, in which both freed African Americans and white citizens aided freedom-seeking enslaved people to cross the Ohio and find their way north to freedom. The Carnegie Center for Art and History contains exhibits on the Underground Railroad and contemporary art in the New Albany area.
The Division Street School is a restored 1885 school in which African-American students were educated during the segregation era; visitors can experience the educational experience of the students.
Jim also writes a monthly column about history for The Indianapolis Star; here is a link to his column New Albany's Rich History Shines Again.
History Mystery
Anderson, the city closest to Camp Chesterfield, was named after a Native American leader. Chief William Anderson was a widely admired leader of an Indian tribe that lived along the banks of the White River and in the woodland areas where such towns as Muncie, Noblesville and Anderson later were founded.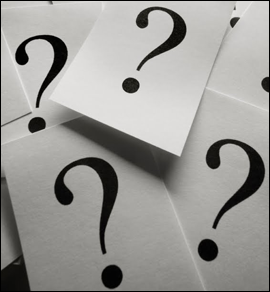 In fact, the village of Anderson initially was known as Anderson Town in an even more specific reference to Chief William Anderson.
In what has been described as a forced removal, the tribe left Indiana during the 1820s. Chief Anderson and the rest of the Native American tribe eventually ended up in Kansas.
Question: Name the tribe of Native Americans.
Please do not call into the show until Nelson has posed the question on the air. The prize pack includes a gift certificate to Iozzo's Garden of Italy in downtown Indy, courtesy of Visit Indy, two passes to Glo Golf in the Circle Centre Mall in downtown Indianapolis, courtesy of Glo Golf, and two tickets to the Indiana History Center featuring the new exhibit You Are There 1816: Indiana Joins the Nation, courtesy of the Indiana Historical Society.
Thanks!
Underwriting the project
We are not staff members of any organization; rather, we are a small, independent production group trying to keep Hoosier History Live on the air, on the web and in your inbox. Your gift goes primarily to support those individuals who are working so hard on the project, as well as to help defray the costs of maintaining our website, our email marketing software and our audio editing costs.
If you believe in supporting local artists, writers, historians and performers, look no further!
It takes only seconds to help us out. Just click the yellow "Donate" button, above. Or, if you prefer the paper method, you may make out a check to "Hoosier History Live" and mail it to Hoosier History Live, P.O. Box 44393, Indianapolis, IN 46244-0393.
We also try to maintain some of those old-fashioned journalism principles about trying to keep editorial content separate from financial contributions.
For questions about becoming an underwriting sponsor (the underwriter level includes logos on our website and newsletter and spoken credits in the live show), contact our producer, Molly Head, at molly@hoosierhistorylive.org, or (317) 927-9101, or Garry Chilluffo, our media+development director, at gchill@hoosierhistorylive.org.
Also, the Irvington Library Listening Group continues to meet on a regular basis from noon to 1 p.m. on Saturdays to listen to and discuss the live show. If you think you would enjoy listening with fellow history lovers, just stop by the library at 5626 E. Washington St. in Indianapolis and ask for the listening group.
If you are interested in forming your own listening group, all you need is a relatively quiet room with comfortable chairs and either a radio or an online listening device. A weekly listening group is an easy way to get "regulars" into your organization or place of business.
The Central Library in Indianapolis is willing to provide a space for a listening group if someone would volunteer to host the group. For more info, contact producer Molly Head.
Thanks!
New contributors and volunteers assist the program
Thanks to new contributors Sally Cook and Jim and Nancy Johnson, who visited the yellow button on either our e-newsletter or our website.
And thanks to Heather Kaufman-McKivigan and Jeff Kamm for helping to procure images and "learn more" web links for our newsletter and website. We also appreciate our official Tweeter, Robin Knop. It takes a village.
Oct. 17 show
Persian/Iranian heritage in Indiana
Iran has been in the headlines continually. So it is timely for our rotating series about the ethnic heritage of Indiana - which has explored a vast range from German, Irish and Scottish to Cuban, Columbian/Venezuelan and Russian immigration - to look at the Persian and Iranian heritage in the Hoosier state.
Nelson's guests will include Cyrus Jafari, a Realtor and entrepreneur in Indianapolis who grew up in Iran and immigrated at age 24 in 2001.
Cyrus, past president of the Society for the Preservation of Persian Culture, is the owner of Showcase Realty. He owns the former Earth House (a historic structure which once housed the Lockerbie United Methodist Church) and eventually hopes to open a Persian coffeehouse there.
"Basically, people who have come from Iran are in one of two groups," Cyrus says. "The first group came before the revolution in 1977 and often were supporters of the shah. The newer group, people like me, grew up in Iran after that and never experienced what the country was like in the past."
According to Peopling Indiana: The Ethnic Experience (Indiana Historical Society Press, 1996), few Iranians came to Indiana - or even to the United States - before 1900. During the last 50 years, though, many have come to study medicine, engineering and other fields at universities.
Although Cyrus grew up in Iran, he was born in the United States because his father came to study electrical engineering.
During his youth in the historic Iranian city of Isfahan, Cyrus met his wife Nasim. She immigrated several years after Cyrus and is a chef at the Eagle's Nest restaurant in downtown Indy.
Because of the volatile relationship between Iran and the United States, Cyrus reports that some immigrants are reluctant to identify their heritage.
"If you are ashamed to be Iranian, you tend to call yourself Persian," he says.
Cyrus, who has dual citizenship, has been able to travel freely in and out of his homeland and visited Iran last year.
Learn more:
Volunteers needed
Calendar itemkeeper, listening-group host opportunities
Would you be interested in placing the Hoosier History Live show topic and dates and times and ways to listen on the Bicentennial calendar and various other free community calendars across the state? This is rather detailed online weekly public relations work, but it would help get the word out about our show. If interested, please email molly@hoosierhistorylive.org, and please include your phone number.
Would you be interesting in hosting or facilitating a listening group at Central Library in Indianapolis each week? You would be responsible for being there each week during the live show and making sure a listening device is available. And generally facilitating the discussion. If interested, please email molly@hoosierhistorylive.org, and please include your phone number.
Original history journalism every week
Hoosier History Live really needs your financial support!
The 2015 year is coming to a close, and we are having difficulties keeping our operation going. If you like what we are doing as a small production group, please consider visiting the yellow Donate button on our website or enewsletter. Or, if you prefer the paper method, you may make out a check to "Hoosier History Live" and mail it to:
Hoosier History Live
P.O. Box 44393
Indianapolis IN 46244-0393
We are a self-supporting small production group, and the money goes primarily to those who are working so hard on the project, as well as goes to pay for technical fees associated with keeping the website and enewsletter going. If you value what we are doing, please consider supporting us financially.
A note of support
'We hope to see it broadcast far and wide'
A particularly nice letter of support came in some time ago from authors James Alexander Thom and Dark Rain Thom. We like to re-read it from time to time!
To Whom it May Concern:

Last Spring, my wife and I were interviewed by Nelson Price on his Hoosier History radio program, as authors of frontier and Native American history books. Mr. Price's program was so well prepared and conducted that we feel it should be made available to students and general audiences as widely as possible. His program is well-researched, all questions pertinent to the chosen theme, and moves along briskly. Listeners called in with questions and comments that were intelligent and relevant, a sign of an avid audience.

As historical writers, we try to overcome the public's indifference to history, to bring alive in any way we can the important lessons of the past, and are enthusiastic about programs and writings that make those lessons interesting. The Hoosier History Live program does that so well that we hope to see it broadcast far and wide over this historically significant State of Indiana. It is an excellent program, worthy of extensive distribution and strong support.

James Alexander Thom & Dark Rain Thom, authors
Bloomington, Indiana
July 14, 2011
Shows, we got shows
We have more than 200 Hoosier History Live! radio shows completed, as a matter of fact. And we need to get show audio onto the website, which we are doing by and by, but we sure could use some sponsorship assistance as we edit and publish audio for each archived show. Take a look at the list below and check out all the opportunities for sponsoring a slice of original Hoosier History Live! content on the Web.
No one else is doing anything quite like what we're doing. We are the nation's only live call-in radio program about history. We offer a permanent and growing archive of quality content, available for sponsorship opportunities.
If you are interested in becoming a sponsor of Hoosier History Live!, click here or call Molly Head at (317) 927-9101 for more info.
What people are saying about Hoosier History Live!
"Hoosier History Live is a fun and interesting way to learn about the heart and soul of Indiana. No boring classes or books here! The production team does an outstanding job."
Judy O'Bannon, civic leader and public broadcasting producer
"The folks at Hoosier History Live! are able to find great stories and the people to tell them - people and stories that you seldom hear on the national air."
Dr. James H. Madison, author and IU history professor
"As museums and educational institutions scramble to make their offerings more interactive, more entertaining and more 'relevant' to today's digitally obsessed consumers, Hoosier History Live! seems to have mastered that formula."
Glynis Worley, rural Bartholomew County listener
"Hoosier History Live! is a perfect place to consider and reconsider history ... not just what happened in the past, but what it may mean in the present. Nelson Price is the perfect host: enthusiastic, curious and knowledgeable. Tune in to Hoosier History Live! and be prepared to be surprised."
James Still, playwright in residence, Indiana Repertory Theatre
"Hoosier History Live! is a fantastic opportunity for people to not only learn about history, but also become a part of the conversation. Much like our mission, the telling of Indiana's stories, Nelson and his guests wonderfully connect people to the past!"
John Herbst
President and CEO, Indiana Historical Society
"The links on the Friday Hoosier History Live! enewsletter are a great way to learn more about history, and from a variety of sources."
Jill Ditmire
Omni Media Specialist
"Distilling life experience into stories is an art. Telling stories of life experience for Hoosiers past and present will shape the lives of young people and enrich the lives of all in our state. Mr. Nelson Price brings alive the life experience of notable Hoosiers in Hoosier History Live!"
David T. Wong, Ph.D., President
DT Wong Consulting, LLC
Former Lilly research scientist who developed Prozac
"Nelson Price, more than anyone I know, infuses joy into the pursuit of history. And that joy rings out loud and clear on the radio show, Hoosier History Live!"
Marsh Davis
President, Indiana Landmarks
"No, I haven't heard of another call-in talk radio show about history. Our airwaves are now full of the worst vitriol! Give me the phone number for the show. I want to call in!"
Ken Burns, speaking at a preview of his film "The War" at Indianapolis Hebrew Congregation, April 18, 2007