June 15, 2019
Earliest settlers of Indianapolis
One year from now, in June 2020, the city of Indianapolis plans to kick off its Bicentennial celebrations. An initial event in the 200th birthday jubilee - which will extend through May 2021 - is expected to be at a site near the White River, where the cabin of pioneer John McCormick, generally considered to have been the first settler of the city, was located.
In fact, in June of 1820 McCormick (1791-1825) hosted a meeting to identify the precise site of the new state capital, following an earlier gathering of top state leaders at the cabin of William Conner (namesake of Conner Prairie Interactive History Park.)
Today, a boulder with a commemorative plaque marks the historic site of McCormick's double cabin, which also included a tavern. The site is located in what is now White River State Park.
John McCormick, who came to the then-isolated frontier location from Connersville, built the double cabin with his brothers Samuel and James, along with various hired hands. A journal (or ledger) kept by John McCormick - and newly accessible to the public after being in family hands for nearly 200 years - confirms the arrival of the McCormicks prior to that of another pioneer, George Pogue, who also often has been identified as the first settler of Indianapolis. The journal also indicates that Pogue (namesake of the creek Pogue's Run) likely was among the McCormicks' laborers.
To share insights about the earliest settlers, Nelson's studio guests will be:
Mike Todd, a retired truck driver who is descended from the McCormicks. Mike, a Ben Davis High School graduate who attended Indiana Central University (now the University of Indianapolis), lives on the west side of the city that his ancestors had such a key role in founding. Mike says that he only developed a passion for the city's history in recent years, although he recalls his grandmother taking him on Memorial Day to visit the commemorative boulder.
And Jordan Ryan, coordinator of the Indianapolis Bicentennial Project for the Indiana Historical Society. She notes that, as part of a new archival collection for the Bicentennial Project, the society has transcribed the McCormick journal, which was obtained from a descendant who lives in North Carolina. Mike and Jordan persuaded his relative to ship the journal to Indianapolis for transcription.
"It's remained in the family all of this time and was unavailable [to researchers and the public], but we have digitized it," Jordan reports.
The historic McCormick journal is now available on the Indiana Historic Society website as a series of high-resolution digital images of each page.
The city's 200th birthday celebrations will extend into 2021 because Scottish-born surveyor Alexander Ralston actually platted the city in 1821, not 1820.
Ralston had helped design the original layout of Washington D.C. and used the plan for the nation's capital as an inspiration for his design of the new Hoosier capital. Hoosier History Live explored Ralston's life and impact during a show in 2013.
According to our guest Mike Todd, Ralston was a guest at John McCormick's tavern. McCormick later built the first sawmill in Marion County.
The McCormicks also ran a ferry service across the White River. "Part of the reason the site near the McCormick cabin was chosen [for the new state capital] was that the White River was seen as navigable and a vital component to the growth of the new city," according to Indianapolis: A Circle City History by Jeffrey Tenuth.
Because the wilderness site selected for Indianapolis primarily consisted of marshland and swamps near the river, a devastating malaria epidemic swept the new city during the 1820s, as we explored in a 2014 Hoosier History Live show.
Meanwhile, early pioneer George Pogue vanished without a trace in 1821. The reason for his disappearance never has been determined conclusively.
A wooden table from the original McCormick cabin also vanished. Our guest Mike Todd is on a quest to find the historic table, which was donated to the Indiana State Museum in the 1920s by a McCormick descendant. (The state museum, which has moved twice since then, has said the cherry-wood table has been missing for decades.)
Some other history facts:
McCormick's Creek State Park in Owen County is named in honor of the McCormick family.
John McCormick had been a constable in Connersville. Pogue had been a blacksmith there.
The 200th birthday celebrations are being organized by a bipartisan Indianapolis Bicentennial Commission co-chaired by former mayors Greg Ballard and Bart Peterson.
History Mystery
When surveyor Alexander Ralston designed the city of Indianapolis in 1821, he did not designate a monument at the center of what today is called Monument Circle. Construction of the Soldiers and Sailors Monument began much later in the city's history: during the 1880s, culminating with its dedication in 1902.

Instead, Ralston designed the circle in 1821 with the idea that a much different kind of structure would be at the center. Although the structure was built as planned, it never really was used for its intended purpose - and was eventually demolished.

Question: What was the initial structure built at the center of Indianapolis?

Please do not call in to the show until you hear Nelson pose the question on the air, and please do not try to win if you have won any other prize on WICR during the last two months. You must be willing to give your first name to our engineer, you must answer the question correctly on the air and you must be willing to give your mailing address to our engineer so we can mail the prize pack to you. This week's prizes: A pair of tickets to the Indiana History Center, courtesy of the Indiana Historical Society, and a gift certificate to Story Inn, courtesy of Story Inn.
Roadtrip: Crawfordsville Strawberry Festival and historic sites
Guest Roadtripper Jeff Kamm invites us to check out Crawfordsville, famous for their annual June Strawberry Festival. The festival is the largest tourist event in Montgomery County and is held at Lane Place, this historic home of Senator Henry S. Lane.
But the summer delight of perfectly ripe, freshly picked Fragaria ananassa (yes, that's the botanical name for cultivated strawberries!) isn't the only reason to come to Crawfordsville, Jeff assures us.
Less than 50 miles northwest of the state capital, Crawfordsville was declared the seat of Montgomery County in 1822 and has a variety of sites of interest to history-minded Hoosiers. Among the most famous is the study of General Lew Wallace, now a museum dedicated to the author of the epic novel Ben-Hur.
For those interested in criminal history, the town features the world's only operating rotary jail, also open to the public as a museum. And while the jail still rotates, don't worry - the criminals are long gone!
Another must-see stop on Jeff's Roadtrip: the recently restored clock tower of the county courthouse, a feature that had been missing since World War II. The list of Crawfordsvile's historic sites and attractions goes on… but we'll let Jeff tell you about them himself on this week's Roadtrip adventure!
Thinking (and talking) about German freethinkers in Indianapolis
June 22, 2019 - coming up
The Indiana Dunes
Earlier this year, the Indiana Dunes made national news with the announcement that the distinctive shoreline on Lake Michigan would be a new national park, the first one in the state.
But does its designation as Indiana Dunes National Park - rather than the former Indiana Dunes National Lakeshore - make a substantive difference?
Hoosier History Live will explore that question, as well as a mountain of other topics related to the towering mounds of white sand that resulted from changes in the level of Lake Michigan that occurred around six thousand years ago, after the last ice age. We also will explore the Indiana Dunes State Park, which is included within the 15,000 acres of the national park. Only 61 sites in the country have been designated as national parks, according to an article in April in the Indianapolis Business Journal.
During our show, two guests will join Nelson by phone from their Porter County offices at the Dunes:
Bruce Rowe, public information officer for Indiana Dunes.
And Dustin Ritchea, promotions director for Indiana Dunes Tourism.
In an interview with the Indianapolis Star when the national park designation was announced in February, Dustin described the Indiana Dunes as one of the most biodiverse areas of North America - with more plant and animal species than Hawaii. In addition to sand dunes, Indiana Dunes includes woodlands, wetlands, prairies and bogs.
During the early 1900s, Chicago-based painter Frank Dudley became captivated by the dunes. He crusaded to have them preserved even as steel plants and other industrial development was occurring nearby in northwest Indiana. Carl Sandburg, who lived in Chicago, came to the dunes to write some of his poetry; he once called the dunes "eternity's signature."
Proposals to designate the Indiana Dunes as a national park started more than 100 years ago. In 1916, the first director of the National Park Service initially suggested the idea, according to The Indianapolis Star. The Indiana Dunes State Park was opened in 1926.
Attractions today include a 3 Dune Challenge, an endurance test in which visitors to the state park are challenged to climb its three tallest dunes. "The 1.5-mile trail takes participants up and down 552 vertical feet," according to the IBJ.
Although this will be our first show devoted exclusively to the Indiana Dunes, aspects of their heritage have come up during several previous Hoosier History Live programs. They have included:
People are talking about Hoosier History Live!
We hate to brag, but here's what a recent guest on the show had to say about us:
"Hoosier History Live has amassed a vast library of content over the years, both with the show audio and newsletter material. I believe that the Hoosier History Live content has great value to sponsors and advertisers via widespread online distribution. Nowhere else do you find the fresh new material each week, the depth of stories, the richness of detail, and the long-term consistency."
- John McDonald, CEO, ClearObject in Fishers, Indiana, Inc. Magazine's fastest-growing IT company in Indiana for 2014, 2015, 2016 and 2017.
Want to support Hoosier History Live?
We offer a permanent and growing archive of quality online content, including easily accessible podcasts available a week after live air. Thanks to associate producer Mick Armbruster for directing our online audio distribution.
If you are interested in becoming a sponsor, click here or call Molly Head at (317) 927-9101. Sponsorship includes logos and links on our enewsletter and website, and voiced credits in the show. You can also of course make an individual contribution on the yellow button on the left side of this page. Support local journalism.
Hoosier History Live podcasts are now available for free at the Apple iTunes store!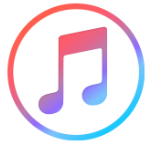 We've been providing podcasts of Hoosier History Live for a couple of years, posting links to recent shows at the top of each newsletter and on the weekly update to our website.
Those who like to subscribe to podcasts can now find us by searching on their favorite podcast app on their smartphone. We'll be posting a new podcast every Friday, a week after the show airs on Saturday on WICR.
We'll keep posting podcast links on our newsletter and website as before. And if you're looking for a podcast from a 2017 or 2018 show, just go to the Archive page on our website and you'll see the podcast link posted right below the show's title.
New to podcasts? All you need is a computer or smartphone, and you can listen to radio shows (and more!) wherever and whenever you want. Confused by the new-fangled technology? Check out this guide to podcasts, provided by Wired Magazine. Another great option: the New York Times Beginner's Guide to Getting Into Podcasts.
Feedback from our sponsors
"...always a great show"
"Hoosier History Live is always a great show. We did a small sponsorship as a gesture of support, and I didn't think a little history show would have much impact. But many people mentioned to me that they had heard our credit on the radio."
G.B. Landrigan, Realtor, Certified Residential Specialist
August 2018
"...a great way to represent what I do..."
"I have thoroughly enjoyed my experiences with Nelson Price and the Hoosier History Live team. I feel being on the show was a great way to represent what I do with motorsports history. I am particularly excited by the show's new distribution through a podcast and making it accessible live through the Web."
-Mark Dill, owner, FirstSuperSpeedway.com
July 2018
What people are saying about Hoosier History Live
"Hoosier History really is 'Live'--and 'Lively' as well. The program brings to new audience the delight and wisdom that comes with knowing more of our past and our connections as Hoosiers."
James H. Madison
Emeritus History Professor
Indiana University
"Hoosier History Live does more to promote Indiana history than does any single source."
Andrea Neal, Indianapolis author and educator
"Hoosier History Live is a fun and interesting way to learn about the heart and soul of Indiana. No boring classes or books here! The production team does an outstanding job."
Judy O'Bannon, civic leader and public broadcasting producer
"Distilling life experience into stories is an art. Telling stories of life experience for Hoosiers past and present will shape the lives of young people and enrich the lives of all in our state. Mr. Nelson Price brings alive the life experience of notable Hoosiers in Hoosier History Live."
David T. Wong, Ph.D., President
DT Wong Consulting, LLC
Former Lilly research scientist who developed Prozac
"Nelson Price, more than anyone I know, infuses joy into the pursuit of history. And that joy rings out loud and clear on the radio show, Hoosier History Live."
Marsh Davis
President, Indiana Landmarks
"As museums and educational institutions scramble to make their offerings more interactive, more entertaining and more 'relevant', Hoosier History Live seems to have mastered that formula."
Glynis Worley, rural Bartholomew County listener
"Hoosier History Live is a perfect place to consider and reconsider history ... not just what happened in the past, but what it may mean in the present. Nelson Price is the perfect host: enthusiastic, curious and knowledgeable. Tune in to Hoosier History Live and be prepared to be surprised."
James Still, playwright in residence, Indiana Repertory Theatre
"Hoosier History Live is a fantastic opportunity for people to not only learn about history, but also become a part of the conversation. Much like our mission, the telling of Indiana's stories, Nelson and his guests wonderfully connect people to the past!"
John Herbst
President and CEO, Indiana Historical Society
"The links on the Friday Hoosier History Live enewsletter are a great way to learn more about history, and from a variety of sources."
Jill Ditmire
Omni Media Specialist
"No, I haven't heard of another call-in talk radio show about history. Our airwaves are now full of the worst vitriol! Give me the phone number for the show. I want to call in!"
Ken Burns, speaking at a preview of his film "The War" at Indianapolis Hebrew Congregation, April 18, 2007