September 22, 2018
Epidemics in Indiana history: encore presentation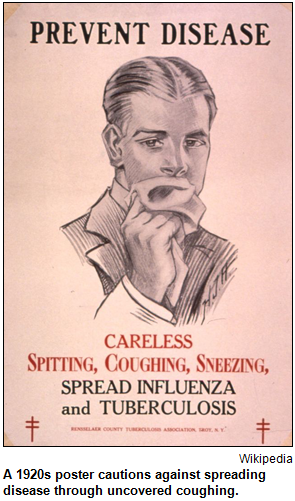 With flu season on the horizon, Hoosier History Live will revisit a show from November 15, 2014, exploring epidemics in Indiana's past.
Did you know that a malaria epidemic swept Indianapolis just as the Hoosier capital was getting under way in the 1820s? Some doctors blamed the epidemic on the swamps and marshland that were on the new city's site, chosen because of its central location.
The impact of that early epidemic, plus others that affected Indiana, are the focus of this encore broadcast featuring two Indianapolis-based medical historians as Nelson's studio guests.
The influenza epidemic of 1918, a cholera epidemic of the mid-1800s, the polio scare that prevailed for most of the first half of the 20th century and the AIDS epidemic that caused panic during the 1980s and '90s are among the crises explored during the show.
Nelson and his guests also explore the devastating impact of tuberculosis during the late 1800s and early 1900s - even though "epidemic" may not be the most accurate term to describe the widespread TB cases. (Tune in to the show for an explanation.)
Our studio guests are:
Dr. William McNiece, president of the Marion County Historical Society. Dr. McNiece is an anesthesiologist at IU Health's Riley Hospital for Children.
Bill Beck, an author and historian who has written dozens of books about business and institutional history, including histories of Indiana hospitals. The founder of Lakeside Writers' Group, he is treasurer of the Marion County Historical Society.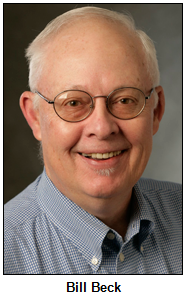 During the show, our guests share insights about the panic over potential epidemics, including a swine flu scare in 1976, when a vaccination program encountered various public relations problems. Fears of an epidemic proved unfounded.
Time-traveling much farther back, outbreaks of cholera during the 1830s, '40s and subsequent decades caused extreme panic in many Indiana communities.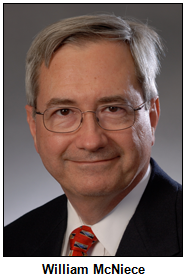 Take the town of Aurora on the Ohio River, which had a population of 2,000 in 1849. Fourteen deaths from cholera were reported in one day, according to a historical account supplied by Dr. McNiece, an associate professor at the IU School of Medicine. During the next three weeks in 1849, 51 other victims died in Aurora. As a result, 1,600 of the 2,000 residents fled the town.
Also in 1849, the town of Madison reacted to outbreaks of cholera by creating a board of health with the power to quarantine residents and to impose fines on people who brought the disease into the city.
On Hoosier History Live, we have explored some epidemics during previous programs. In 2012, Hoosier History Live described various aspects of the polio epidemic, including the involvement of Eli Lilly & Co. in distributing the polio vaccine during the 1950s.
For this show, we broaden the focus and explore that epidemic as well as several others.


History Mystery
In 1892, the country mourned when First Lady Caroline Scott Harrison died of tuberculosis in the White House.
During her tenure as First Lady, she secured funding for an extensive renovation of the White House and oversaw the work.
One of the highest-profile victims of the disease in the 1890s, Mrs. Harrison is buried at Crown Hill Cemetery in Indianapolis. Her husband, former President Benjamin Harrison, also is buried at Crown Hill.
The couple were survived by two daughters.
A few years after Mrs. Harrison's tragic death, an Indiana chapter of a national organization was founded and named in her honor. To this day, the chapter carries her name. The national organization is one that she helped organize.
Question: What is the organization?
(As this is an encore show, please do not call in to the station.)
Roadtrip: The many delights of Linden, Ind.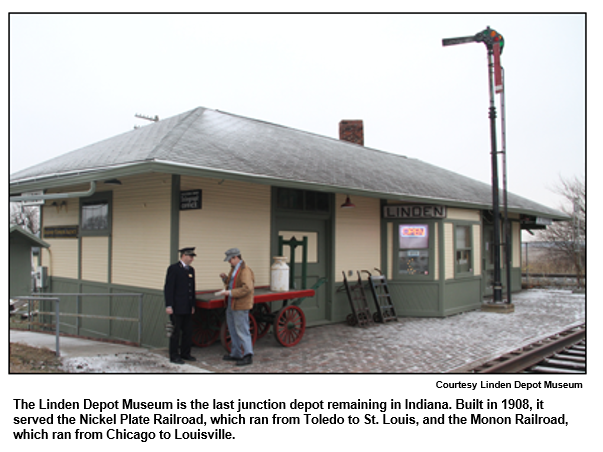 Guest Roadtripper and film historian Eric Grayson tells us, "I'm suggesting a visit to the historic tiny town of Linden, Ind., which is on 231 between Crawfordsville and Lafayette and was platted in 1851."
Eric continues: "Linden has a railroad depot museum, the Linden Depot Museum, which preserves a 1908 depot intact, with interactive history displays, including a telegraph and several model trains. The museum is famous for its Christmas decorations; look for a visit from Santa coming up soon."
Linden also has a Carnegie Public Library still in use; in addition, the town features one of Eric's favorite vintage ice cream stands, the Lindy Freeze. It is one of those independent ice cream places from the 1950s and is famous for its Peanut Butter Mountain sundae.
Lindy Freeze is right next to Linden Park, and if you're very lucky, the railroad won't have cleared the brush in October, when several kinds of butterflies use the park as a staging area on their migration southward.
September 29, 2018 - Upcoming
World War II vets and their insights
It's become an annual tradition on Hoosier History Live: a show that shares the stories of Hoosiers who served in - or whose lives were altered by -what many historians have described as "the most significant and influential event of the 20th Century."
Almost all veterans of World War II are more than 90 years old now, so first-hand accounts are dwindling of the global conflict in which the roles of Hoosiers ranged from combat pilots and gunners on battleships to nurses and medics.
For this show, Nelson's guests will include a 93-year-old South Bend native who went from being a basketball star at South Bend Central High School to an Army Air Force radio operator on a B-24 bomber plane that flew combat missions over Italy. A few months ago, Jim Powers flew in a bomber plane again for the first time in more than 75 years as part of a Wings over Indy program that salutes veterans.
"Every day when we got back [from combat missions], the mechanics patched the holes in our plane from the flak fire," Jim is quoted as saying in a new book, Our Service Our Stories, Vol. 2.
Ron May is the author of the book, which tells the harrowing World War II experiences of 26 veterans who live in Indiana. Ron is a chaplain who serves a retirement community in Zionsville where Jim Powers lives today; he will join him as a studio guest for this show.
So will an author of another new anthology that features interviews with Word War II veterans. Kayleen Reusser, whose third book of veterans' stories is titled We Gave Our Best, is an author based in Bluffton in northeastern Indiana. The new book features the personal narratives of 34 veterans from several branches of the military, including both men and women who served. Kayleen also has accompanied Hoosier veterans on an Honor Flight of Northeast Indiana trip to Washington DC.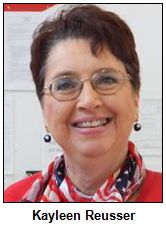 During our show, Jim Powers will describe a mission in which his B-24 had to make a crash landing; Jim and other crew members were missing in action for two days.

After the war, Jim Powers became an outstanding high school coach and was inducted into the Indiana Basketball Hall of Fame.

At South Bend Central, he was mentored by a future legend: Coach John Wooden, then near the beginning of his spectacular career. In fact, Jim Powers was among the guests on a Hoosier History Live show in 2014 that explored the life of Coach Wooden. Jim Powers did not talk of his World War II experiences during that interview.

Authors Ron May and Kayleen Reusser also have been guests on previous shows. For those programs - in 2016 and 2015, respectively - they also were accompanied by veterans over age 90.

Feedback from our sponsors
"...always a great show"
"Hoosier History Live is always a great show. We did a small sponsorship as a gesture of support, and I didn't think a little history show would have much impact. But many people mentioned to me that they had heard our credit on the radio."
- G.B. Landrigan, Realtor, Certified Residential Specialist
August 2018
"...a great way to represent what I do..."
"I have thoroughly enjoyed my experiences with Nelson Price and the Hoosier History Live team. I feel being on the show was a great way to represent what I do with motorsports history. I am particularly excited by the show's new distribution through a podcast and making it accessible live through the Web."
- Mark Dill, owner, FirstSuperSpeedway.com
July 2018
Shows, we got shows
We have more than 470 Hoosier History Live radio shows completed, as a matter of fact. We certainly welcome underwriting support to get more of our show audio online. Let's help support the hardworking Hoosiers who do the writing and editing for Hoosier History Live!
No one else is doing anything quite like what we're doing. We are the nation's only live call-in radio program about history. We offer a permanent and growing archive of quality content, available for sponsorship opportunities.
If you are interested in becoming a sponsor of Hoosier History Live, click here or call Molly Head at (317) 927-9101 for more info.
What people are saying about Hoosier History Live
"Hoosier History Live does more to promote Indiana history than does any single source."
Andrea Neal, Indianapolis author and educator
"Hoosier History Live is a fun and interesting way to learn about the heart and soul of Indiana. No boring classes or books here! The production team does an outstanding job."
Judy O'Bannon, civic leader and public broadcasting producer
"The folks at Hoosier History Live are able to find great stories and the people to tell them - people and stories that you seldom hear on the national air."
Dr. James H. Madison, author and Indiana University history professor
"As museums and educational institutions scramble to make their offerings more interactive, more entertaining and more 'relevant' to today's digitally obsessed consumers, Hoosier History Live seems to have mastered that formula."
Glynis Worley, rural Bartholomew County listener
"Hoosier History Live is a perfect place to consider and reconsider history ... not just what happened in the past, but what it may mean in the present. Nelson Price is the perfect host: enthusiastic, curious and knowledgeable. Tune in to Hoosier History Live and be prepared to be surprised."
James Still, playwright in residence, Indiana Repertory Theatre
"Hoosier History Live is a fantastic opportunity for people to not only learn about history, but also become a part of the conversation. Much like our mission, the telling of Indiana's stories, Nelson and his guests wonderfully connect people to the past!"
John Herbst
President and CEO, Indiana Historical Society
"The links on the Friday Hoosier History Live enewsletter are a great way to learn more about history, and from a variety of sources."
Jill Ditmire
Omni Media Specialist
"Distilling life experience into stories is an art. Telling stories of life experience for Hoosiers past and present will shape the lives of young people and enrich the lives of all in our state. Mr. Nelson Price brings alive the life experience of notable Hoosiers in Hoosier History Live."
David T. Wong, Ph.D., President
DT Wong Consulting, LLC
Former Lilly research scientist who developed Prozac
"Nelson Price, more than anyone I know, infuses joy into the pursuit of history. And that joy rings out loud and clear on the radio show, Hoosier History Live."
Marsh Davis
President, Indiana Landmarks
"No, I haven't heard of another call-in talk radio show about history. Our airwaves are now full of the worst vitriol! Give me the phone number for the show. I want to call in!"
Ken Burns, speaking at a preview of his film "The War" at Indianapolis Hebrew Congregation, April 18, 2007