February 15, 2020
Vonnegut and an array of misconceptions
Click here to listen to the podcast.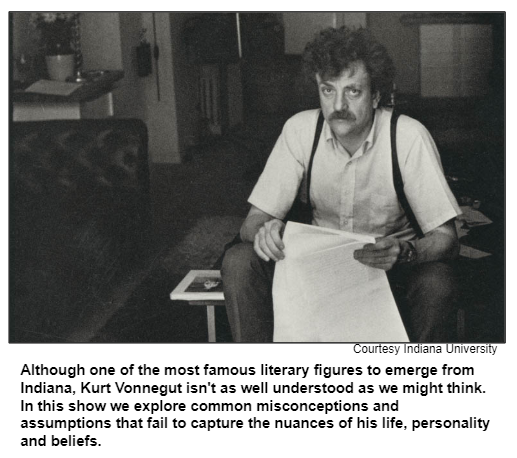 Some folks assume Kurt Vonnegut seldom visited Indianapolis after he achieved fame. Others claim the literary lion disliked his hometown - intensely and continuously - until his death in April of 2007.
Still others make assumptions about his religious and spiritual beliefs. Then there are those who think of him as a curmudgeon. And those who assume that most of Vonnegut's extended family members remain involved in the multi-generational hardware business that his great-grandfather, Clemens Vonnegut, founded in the 1850s.
Our show will explore a range of misperceptions - as well as aspects that are much more nuanced than often assumed - related to the author of the classic Slaughterhouse-Five (1969) and other bestselling books, including the semi-autobiographical Palm Sunday (1981).
We also will explore little-known episodes in Vonnegut's life. Nelson's studio guest Julia Whitehead, executive director of the Kurt Vonnegut Museum and Library in Indianapolis, will talk about how Vonnegut and his first wife, Jane, were inadvertently involved in the cruel hoax that became known as "reverse Freedom Rides" during the turbulent 1960s. Tune in to hear details about the infamous "rides" initiated by segregationists in the Deep South - and the connection to Cape Cod, Mass., where the Vonneguts had a home.
Julia and Nelson will be joined during the show by Dan Simon, founder of Seven Stories Press, the New York-based publisher of Vonnegut's final three books, including A Man Without a Country (2005). In addition to being Vonnegut's publisher, Dan was his editor and friend.
Kurt Vonnegut Jr. was born in Indianapolis in 1922. His grandfather, Bernard, a well-known architect, was the only one of Clemens Vonnegut's four sons not to be involved for an extended period in the hardware business.
Clemens was a local leader of the German Freethinkers, which Hoosier History Live explored during a show last June. Clemens' grandson, Kurt Sr., was the architect for a Unitarian church in Indianapolis and attended services there.
In Palm Sunday, Kurt Jr. refers to himself as a "Christ-worshiping agnostic." In other references, he describes himself as an atheist, but his works frequently include biblical references and analogies. Our guest Julia Whitehead notes that Vonnegut credited a childhood nanny for much of his early spiritual instruction.


History Mystery
Although Kurt Vonnegut was best known for his novels and short stories, he also wrote a play. It opened on Broadway in 1970. The next year, a movie version with the same title, based on a screenplay Vonnegut wrote himself, was released.

The central character in both the play and movie is a war hero and big-game hunter who has disappeared but then returns to his family after an absence of eight years.


In 2016, the Indianapolis Opera used the play as the basis for a production, retaining the title.


Question: What is the name of the Vonnegut work that began as a play in 1970?

The call-in number is (317) 788-3314. Please do not call in to the show until you hear Nelson pose the question on the air, and please do not try to win the prize if you have won any other prize on WICR during the last two months. You must be willing to give your name and address to our engineer and be willing to be placed on the air.

The prizes this week are four tickets to An Afternoon with Dave Eggers, courtesy of the Kurt Vonnegut Museum and Library, and two tickets to the Indiana Medical History Museum, courtesy of the Indiana Medical History Museum.



Celebrating the life of Rev. Boniface Hardin
Get involved with Hoosier History live!
Would you like to contribute prizes for our History Mystery? It's a great public relations move for your business or organization. Hoosier History Live listeners are an educated, sophisticated bunch - just the kind of customers or supporters you'd like to reach.
If you would like to contribute a History Mystery prize, we prefer items that can be mailed in a standard business envelope, such as a gift certificate or tickets.
Also, we are looking for a downtown or southside (near UIndy) restaurant that would like to host our show guests for lunch about 1:30 pm Saturdays after the live show. In exchange we will offer show underwriting.
And finally, if you would like to start a listening group to listen to the live show Saturday from noon to 1, it's a fun way to get people into your business or organization. Great for libraries, small businesses, and senior centers, too. All you need is a quiet room and a listening device. And an organizer.
Interested in any of these ideas? Contact molly@hoosierhistorylive.org for details.
More praise for Hoosier History Live
"Molly Head and Nelson Price are Indiana-based visionaries who have created a compelling and engaging media project with Hoosier History Live. Podcasts, website, enewsletter, and live call-in radio show; it's all there!"

- Keira Amstutz, President and CEO, Indiana Humanities

Nelson Price, host and historian
Molly Head, producer/general manager, (317) 927-9101
Michael Armbruster, associate producer

Cheryl Lamb, administrative manager
Richard Sullivan, senior tech consultant
Pam Fraizer, graphic designer
Garry Chilluffo, consultant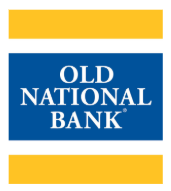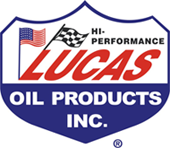 Please tell our sponsors that you appreciate their support!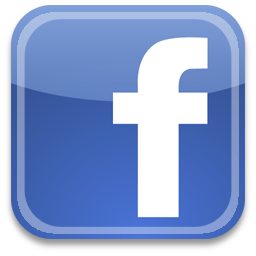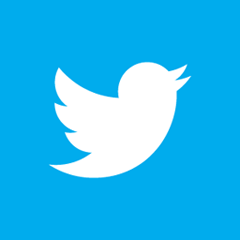 For organizational sponsorship, which includes logos, links, and voiced credits in the show and in podcasts, contact producer Molly Head at (317) 927-9101 or email her at molly@hoosierhistorylive.org. Our podcast listens are increasing at a rate of 17% a month!
Acknowledgments to Visit Indy, Fraizer Designs, WICR-FM, Henri Pensis, Aaron Duvall, Chloe Tyson, and many other individuals and organizations.
Thank you!
We'd like to thank the following recent, new and renewal contributors whose donations help make this show possible!
Bruce and Julie Buchanan
David Willkie
Coby Palmer in memory of Gary BraVard
Tim Harmon
Jane Simon Ammeson
Kathleen Angelone
Chuck and Karen Bragg
"Jingle Bell Rock" in memory of Bobby Helms
Theresa and Dave Berghoff
Dr. William McNiece
Ann Frick
Margaret Smith
Carl and Kathleen Widland
February 22, 2020 - coming up
Ask Nelson - and Chris May, too - about high school basketball history and more
It's time for another of our periodic "Ask Nelson…" shows. This time around our host, author and historian Nelson Price, will be joined by a co-host, Chris May, executive director of the Indiana Basketball Hall of Fame in New Castle. The Hall of Fame is a museum with interactive exhibits exploring the evolution of the high school sport from its debut in the state during the 1890s to the current season.
Why is the hall of fame located in New Castle? That's just one of the questions Chris May will address when he and Nelson interview each other in between phone calls from listeners.


At any point during the show, listeners are invited to call in with questions for Nelson and Chris. The WICR-FM studio number is (317) 788-3314.

During the show, Chris will describe the high school basketball exploits of Hoosiers who achieved fame in endeavors unrelated to sports. They include iconic movie star James Dean, a member of the class of '49 at the former Fairmont High School, where he was an impressive basketball player; astronomer Edwin Hubble (the revolutionary Hubble Telescope was named in his honor), who was a coach at New Albany High School; and Hill Street Blues actor Michael Warren, who was an outstanding player in the 1960s at the former South Bend Central High School.


In addition, Nelson plans to share history insights related to the Diamond Chain Company, following news that its 102-year-old plant in downtown Indianapolis near the White River will close. The business actually predates the plant, which opened in 1918. Founded in 1890 by entrepreneurs who included Arthur Newby (later a partner with Carl Fisher and others in the Indianapolis Motor Speedway), Diamond Chain began by making bicycle chains. According to historic accounts, the "diamond" in the company's name was chosen because it implies perfection.
The company gradually expanded beyond bicycle chains to manufacture roller chains of many kinds; the plant in downtown Indy currently makes high-performance chains for various industrial uses. Following a series of acquisitions, the business was purchased last year by Timken Co., which is based in Akron, Ohio. Company officials recently announced they will phase out the Indianapolis facility - and eliminate 240 jobs there - during the next two to three years. History fact: Newby's success with Diamond Chain and other endeavors enabled him to live in one of the first mansions built on Meridian Street north of 38th Street; Tarkington Tower is now on the site of his long-demolished, spacious home.


During our show, Chris May intends to describe the history associated with two Hoosiers who will be inducted (one of them posthumously) into the basketball hall of fame. West Lafayette resident Bill Berberian, now 95, is a veteran of the Battle of the Bulge during World War II. "His name is so synonymous with West Lafayette High School basketball that the Red Devils play in Berberian Gymnasium," Chris notes. The majority of Bill Berberian's 31-year career as a coach was spent at the high school, where his teams won 374 games. Chris also will discuss Davage Minor, a 1941 graduate of the former Froebel High School in Gary; Minor, who died in 1998, had the distinction of being the first African-American from Indiana to play in the NBA.

Listener phone calls during our show are not restricted to the history topics that Chris and Nelson plan to discuss. The two will welcome questions, comments and insights about any slice of Indiana's heritage.




© 2020 Hoosier History Live. All rights reserved.