March 28, 2020
Farm wives of the mid to late 1800s
Click here to listen to the podcast
Digging up details about the lives of farm wives in Indiana during the 19th century wasn't easy for historian Morgan Lee Wilson, who will be our guest as Hoosier History Live salutes Women's History Month.
Morgan, who lives on a small farm near Walkerton in St. Joseph County, has read diaries and letters written by rural women whose roles in agricultural life were crucial, but often unheralded and misunderstood by subsequent generations. Farm wives of the mid and late 1800s tend to be romanticized or described in "limited" ways, Morgan says.
Morgan, who works at the University of Notre Dame, says misperceptions include the notion that farm wives had isolated lives. Diaries and letters often describe, in Morgan's words, "social opportunities through trips to towns and churches."
Rather than being confined to kitchens and washbasins, farm wives of the 19th century often worked in fields, barns and gardens.
In addition to discussing misconceptions about the Hoosier women "under whose worn hands this state bloomed," Morgan also will discuss childbirth on farms during the era, as well as other issues, including the health challenges of the women and their families.
In her presentations across the state, Morgan frequently appears in the garb of a 19th century farm wife, although she does not portray a specific historical figure or a fictional, composite character.
With a fellowship from the Society of Indiana Pioneers, she undertook her extensive research, often analyzing diaries and letters in collections of the Indiana Historical Society.
History books about the state were not helpful because, as she puts it, farm wives "are not included in them."
Among the diaries and letters that Morgan analyzed were those written by farm wives in Tippecanoe County and Hancock County.
In poring over them, she says she quickly realized that, for rural married couples in Indiana, "the idea of 'separate spheres' and 'gendered roles' [was] pushed to the side in order to prioritize the success of the farm."
That's why many farm wives worked outdoors - and many of their husbands were involved in preparing meals for their families.
Morgan also advises against generalizations about 19th century farm wives: "Their work differed by region, religion and economic status."
Roadtrip: Glen Cove Cemetery in Knightstown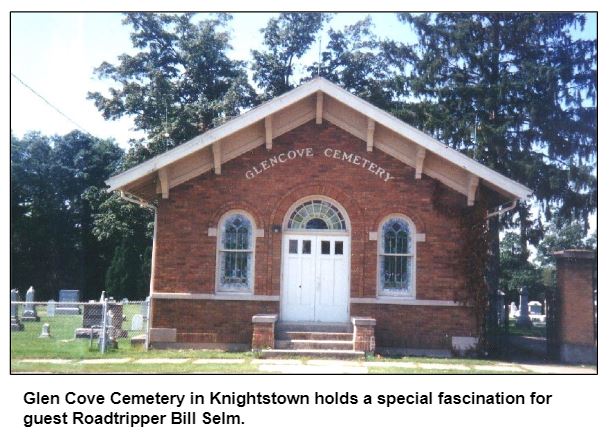 Guest Roadtripper and IUPUI adjunct faculty member William Selm likes to wander about the Glen Cove Cemetery and the adjacent Old Knightstown Cemetery in Knightstown, located just east of Indianapolis on the Old National Road.
Glen Cove Cemetery was originally created by the Independent Order of Odd Fellows, and its spectacular landscape architecture has ties to Crown Hill Cemetery in Indianapolis. Crown Hill evolved as a part of the rural cemetery movement in the 19th century. Crown Hill's landscape architect was John Chislett, and his grandson, also named John Chislett, designed Glen Cove in Knightstown.
Bill tells us that he likes to admire unusual old gravestones in cemeteries like Glen Cove and Old Knightstown. Rather than try to convey their funereal charm ourselves, we'll let him take on that grave task as he leads us on this fascinating journey through two historic Hoosier necropoli.
History Mystery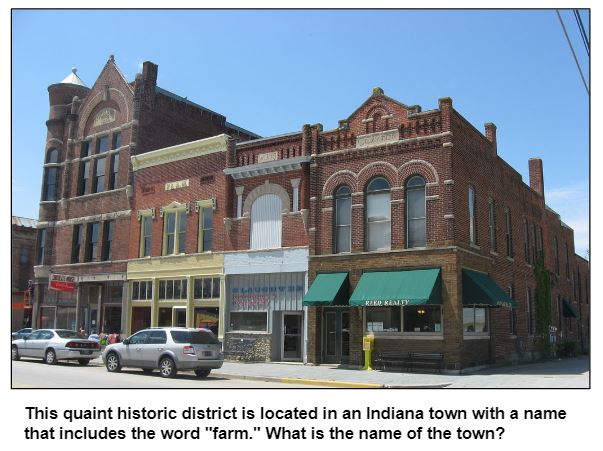 A town in Indiana has a distinctive name that includes the word "farm."
Situated in the far eastern part of the Hoosier state, the mystery town has a population of about 1,400. Because its quaint downtown has several buildings that date to the late 1800s and early 1900s, a district there is listed on the National Register of Historic Places. A popular restaurant on Main Street has a menu that includes pork tenderloin sandwiches and other dishes associated with Indiana.
Question: What is the Indiana town with a name that pays tribute to "farm"?
The call-in number is (317) 788-3314. Please do not call in to the show until you hear Nelson pose the question on the air, and please do not try to win the prize if you have won any other prize on WICR during the last two months. You must be willing to give your name and address to our engineer and be willing to be placed on the air.
The prizes this week are two tickets to the Seiberling Mansion and a gift certificate to Windmill Grill, all in Kokomo, courtesy of Howard County Historical Society and Peggy Hollingsworth.
Hoosier History Live has been providing e-learning for 12 years
With concerns about the coronavirus keeping kids home from school, we're hearing that parents and educators are making use of Hoosier History Live as a teaching tool.
Students can research the week's upcoming show on our website, listen to the live broadcast, and perhaps even call in to solve the History Mystery or contribute a question or comment.
We know that kids learn best when the material is relevant, engaging and interactive. After more than a decade of putting on a popular weekly radio show, we think we've got those qualities nailed!
Parents and teachers: if you're looking for more history lessons for your young scholars, we encourage you to look over our huge archive of past shows, many of which are available as podcasts. The archive is searchable, and you're certain to find topics that will fascinate listeners of all ages.
If you appreciate all that Hoosier History Live is doing to educate, enliven, and elevate the public discourse in Indiana, please consider a contribution by clicking here or on the yellow "Donate" button below.
And finally, a big thanks to WICR for providing the dedicated student engineers who allow us to broadcast live on Saturdays at noon. Even during these times of "social distancing" and "shelter in place," these hard-working UIndy students keep important information and ideas flowing over the airwaves.
Nelson Price, host and historian
Molly Head, producer/general manager, (317) 927-9101
Michael Armbruster, associate producer

Cheryl Lamb, administrative manager
Richard Sullivan, senior tech consultant
Pam Fraizer, graphic designer
Garry Chilluffo, consultant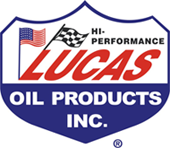 Please tell our sponsors that you appreciate their support!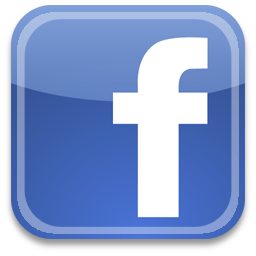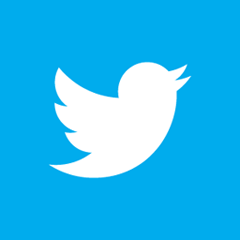 For organizational sponsorship, which includes logos, links, and voiced credits in the show and in podcasts, contact producer Molly Head at (317) 927-9101 or email her at molly@hoosierhistorylive.org. Our podcast listens are increasing at a rate of 17% a month!
Acknowledgments to Visit Indy, Fraizer Designs, WICR-FM, Henri Pensis, Aaron Duvall, Chloe Tyson, and many other individuals and organizations.
Thank you!
We'd like to thank the following recent, new and renewal contributors whose donations help make this show possible!
Jill Lough Chambers
Jinsie Bingham
Bruce and Julie Buchanan
Jane Simon Ammeson
Kathleen Angelone
Chuck and Karen Bragg
Theresa and Dave Berghoff
Dr. William McNiece
Ann Frick
Margaret Smith
Carl and Kathleen Widland
William Connor
Tom and Linda Castaldi
April 4, 2020 - coming up
Tree planting crusades in Indy, beginning in 1850s
Because April includes Earth Day, Hoosier History Live will take the opportunity to explore tree planting crusades in Indianapolis, which have far deeper "roots" than many folks assume.
Clear back in the 1850s - when the pioneer era wasn't even a distant memory and the Hoosier capital was not yet 40 years old - some residents were concerned about the loss of the city's tree canopy. In the spring of 1858, they organized the Shade Tree Association of Indianapolis to beautify the rapidly growing urban area with trees.
Nelson's guest, Indianapolis attorney Ed Fujawa, has researched their crusade - as well as subsequent, periodic efforts to increase the city's tree canopy - for his blog about Indy history, Class 900. Ed is vice president of the Butler Tarkington Neighborhood Association and a member of the Meridian Street Preservation Commission.
He notes the Shade Tree Association - which encouraged the planting of locust trees, maple trees and other hardy species - "fizzled as quickly as it appeared." Even so, Ed adds: "Interestingly, locust trees are still prominent throughout downtown, including around Monument Circle."
Flash forward to the spring of 1990. That's when the city of Indy launched a Trees for Tomorrow program, a local version of a national endeavor kicked off by then-President George H.W. Bush. He visited Indianapolis to plant an American elm tree.
"It was a descendant of a tree planted in the 1820s during the presidency of John Quincy Adams," Ed writes on his Class 900 blog. "The tree was planted in what turned into Presidential Place Park, a pocket park adjacent to the present-day Julia M. Carson Transit Center. The tree is still there."
In recent decades, Keep Indianapolis Beautiful has spearheaded the plantings of thousands of trees across the city.
A sampling of history facts:
Calvin Fletcher, the most prominent civic and business leader in early Indianapolis, was heavily involved in the Shade Tree Association.
Class 900, the name for Ed Fujawa's blog, is derived from the Dewey Decimal classification used by libraries. History-related books typically are found in the 900 section.
The oldest tree in Indianapolis is generally considered to be a bur oak in the eastside Irvington neighborhood. Known as the Kile Oak because a family named Kile owned the property during the early 1900s, the tree may be about 400 years old, according to the Irvington Historical Society.

© 2020 Hoosier History Live. All rights reserved.