July 25, 2020
Indiana Beach history
Click here to listen to the podcast.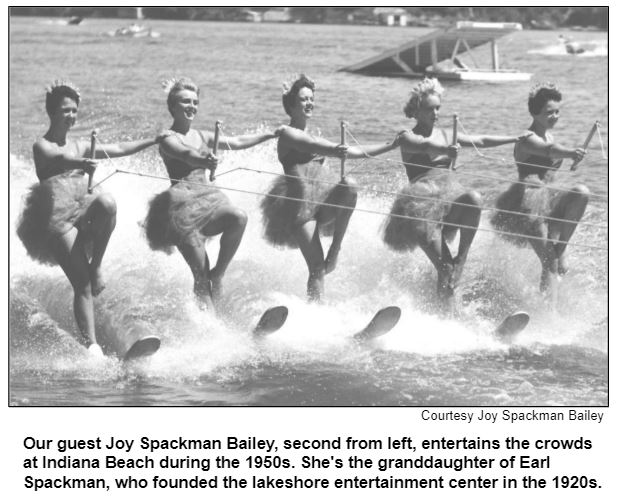 Even aside from the roller coasters at Indiana Beach, the ups and downs have been dizzying at the iconic tourist attraction on the shores of Lake Shafer at the Hoosier town of Monticello.
The heyday of the beach, boardwalk, amusement center, arcade and ballroom - where the Beach Boys, Sonny & Cher and Janis Joplin performed - lasted for decades after the park opened during the 1920s. After a series of ownership changes, Indiana Beach has been continually in the news this year: In February came the stunning announcement that it would close after 94 colorful years. That was followed by another ownership change, which paved the way for the reopening of Indiana Beach earlier this month.
Hoosier History Live will explore the history that began in 1926, when founder Earl Spackman created a summer getaway then known as Ideal Beach, which initially was just a sandy stretch of lakeshore and a refreshment stand that he built with two-by-fours. By the Big Band era of the 1940s, the ballroom had become a venue for such musical headliners as Glenn Miller, Benny Goodman and Duke Ellington. Fireworks, water skiing demonstrations, a Ferris wheel and other attractions ensued.
Nelson will be joined by two guests, both of whom live in Monticello:
Joy Spackman Bailey, the granddaughter of founder Earl Spackman, who began working at Indiana Beach as a teenager checking coats in the ballroom and helping at a soda fountain. Also during the 1950s, when the attraction was owned by her father, Tom Spackman, Joy participated in water skiing demonstrations on the lake that captivated hundreds of spectators. Later, she was a teacher at various local schools. She also is an artist and past president of the White County Historical Society.
And author W.C. Madden, known as Bill, who is the editor of Monticello Magazine, a quarterly. He has written more than 40 books, including the newly released History of Twin Lakes (Shafer & Freeman Publishing) which includes a chapter about Indiana Beach, and Indiana Beach: A Fun-Filled History (Arcadia Publishing, 2013).
The path forward for Indiana Beach became rocky after the Spackman family sold it in 2008. Non-local, corporate ownership ensued, with much higher admission prices. California-based Apex Parks Group bought Indiana Beach in 2015, by which point many of the amusement park rides were deteriorating, according to news accounts. The announcement in February that Apex was closing the park - followed by news that Apex was filing for bankruptcy - made the front pages of newspapers across Indiana.
So did the unexpected news that Chicago-based businessman Gene Staples had purchased and would reopen Indiana Beach. The White County Commission and the White County Council offered $3 million in financial incentives to attract a new owner, according to news accounts.
Younger generations often are surprised to learn that Indiana Beach ever attracted top entertainers like Peter, Paul and Mary, the Who, Janis Joplin and the Beach Boys, who drew thousands of concert goers during the 1960s.
"Long-time owner Tom Spackman hired booking agents to bring in top acts," the Lafayette Courier-Journal wrote in a 2011 retrospective of the performers, described by the newspaper as a who's who of future Rock & Roll Hall of Fame inductees. "The Monticello stop was usually sandwiched between gigs in Chicago and Indianapolis."
But it's not only the celebrities that stand out in the memory of our guest, Joy Spackman Bailey.
She reflects back on her unusual childhood: "Imagine growing up amid roller coasters, carousels and cotton candy. My brothers and I would ride our bikes up and down the boardwalk, playing tag and hide-and-seek . . . I'm not alone in feeling that there was magic in the air those summers I spent at the park."
But there also were challenges, almost from the beginning. In late May 1930, hours before a pavilion at Indiana Beach - then still known as Ideal Beach - was set to host its first band and dance, a devastating fire swept through the entertainment center, completely destroying it.
Owner Earl Spackman vowed to reopen after the disaster, and according to our guest W.C. Madden, his workers were able to have a pavilion ready in just a few weeks, enabling a July 4 gala.
The park was renamed Indiana Beach in the 1950s by Tom Spackman. His daughter, our guest Joy, notes that Louis Armstrong entertained crowds there five times between 1955 and 1962. Other favorite performers included Vaughn Monroe, Brenda Lee, the Four Seasons and the Kingston Trio.
Eventually, though, the focus at Indiana Beach shifted from dance halls, concerts, swimming and sunbathing to the amusement park rides, which included a roller coaster called the Hoosier Hurricane. For decades, Indiana Beach was known for its TV commercials that proclaimed: "There's more than corn in Indiana."
The ownership changes in recent years, along with steeper daily admission prices and what many White County residents felt was a lack of creativity and vision, were disheartening. An Indianapolis Monthly magazine article summarizes the advice for new owner Staples: "Repair the relationship with the local community."
After the shock of the closing announcement, the recent reopening has made Joy Spackman Bailey optimistic. "We are so thankful to see the park up and running again," she says. "Things can only get better."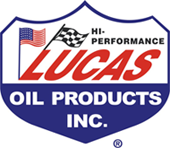 Roadtrip: Loblolly Marsh and Limberlost State Historic Site in Adams County
Guest Roadtripper Rachel Perry, art historian and fine arts curator emerita of the Indiana State Museum, recommends a visit to the Loblolly Marsh and Limberlost State Historic Site in Adams County in northeastern Indiana, south of Fort Wayne.
Rachel tells us that the Limberlost State Historic Site was home to Gene Stratton-Porter, the Hoosier author and naturalist who also worked as a photographer and silent-era film producer. Stratton-Porter wrote lovingly of the flora and fauna of Limberlost Swamp, which surrounded her cabin near Geneva, Indiana, and she worked diligently for the conservation of the state's wetlands.
Although much of the swampland of the area was drained in the late 1800s and cultivated as farmland, a major restoration effort that began in the 1970s has created a refuge for numerous water-loving species of insects, birds and animals.
Visitors can now make use of parking areas, walking trails, and interpretive signage. Bird watchers enjoy the chance to observe a variety of avian species in their native habitat. Veronica's Trail, a quarter-mile boardwalk, eases access for the mobility-impaired.
Groups or individuals can conduct their own self-guided tour of the area, or "rent a naturalist" for personalized tours of the Loblolly Marsh Nature Preserve and/or the Limberlost Swamp Wetland Preserve.
The cabin home of Gene Stratton-Porter at the Limberlost State Historic Site is open for tours Wednesday through Sunday 10:00 to 5:00.
Please note: in this time of Covid-19 pandemic, visitors to public venues are advised to wear a mask.
History Mystery
Water-loving residents of southern Indiana must make due without many natural lakes. The largest bodies of water in the area, including Lake Monroe, are man-made, the product of damned streams and rivers.
The largest natural lakes in Indiana are in the northern region of the state; these include Lake Wawasee and Lake Maxinkuckee, the two biggest Hoosier natural lakes.
The third largest natural lake is located in Starke County in far-northwest Indiana. For more than 100 years, vacationing at our mystery lake - or spending the entire summer there - has been a popular getaway for Chicago-area residents.
Hoosier History Live explored the social and recreational history of the natural lake in Starke County, along with others in northern Indiana, during a show last year.
Question: What is the state's third largest natural lake?
The call-in number is (317) 788-3314. Please do not call in to the show until you hear Nelson pose the question on the air, and please do not try to win if you have won any other prize on WICR during the last two months. You must be willing to give your first name to our engineer, you must answer the question correctly on the air and you must be willing to give your mailing address to our engineer so we can mail the prize pack to you.
The prizes this week are two tickets to the Seiberling Mansion and a gift certificate to Windmill Grill, all in Kokomo, courtesy of Howard County Historical Society and Peggy Hollingsworth.
Share our Hoosier History Live podcasts, please!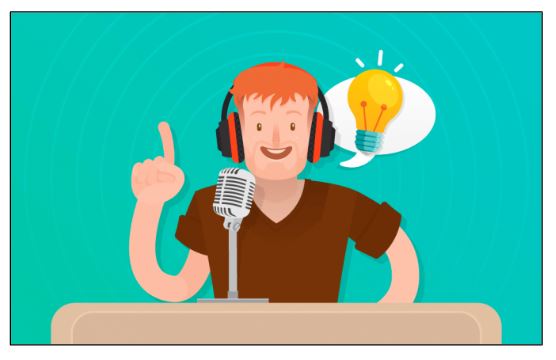 Calling all past guests, fans, listeners, readers, etc. Please copy and paste any of our podcast links to any website, social media platform, or blog! Any media that pertains to the show's topic. Or doesn't petain! We trust your judgement.
Don't worry about copyright; all of our credits, including underwriter credits, are already in the podcast. Just copy and paste the link. If you don't know how to do it, have your grandkids do it!
Can't find a particular podcast you'd like to share or listen to? Click here to get to a searchable index of our shows and podcasts; you can also click the link at the top of our website and newsletter.
Sharing the link to our podcasts is great for our "numbers" and distribution statistics. It helps us, really!


Nelson Price, host and historian
Molly Head, producer/general manager, (317) 927-9101
Mick Armbruster, associate producer
Cheryl Lamb, administrative manager
Richard Sullivan, senior tech consultant
Pam Fraizer, graphic designer
Garry Chilluffo, consultant
Please tell our sponsors that you appreciate their support!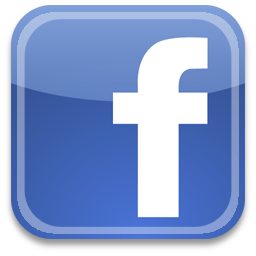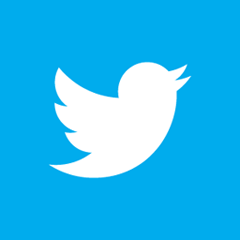 For organizational sponsorship, which includes logos, links, and voiced credits in the show and in podcasts, email molly@hoosierhistorylive.org, or call (317) 927-9101 for information. Our podcast listens are increasing at a rate of 17% a month and we are being distributed on Indiana Memory and the National Digital Public Library. As we have always believed, the internet distribution of Hoosier History Live is taking us to the top! Thanks also to Visit Indy, Fraizer Designs, WICR-FM, Henri Pensis, Aaron Duvall, Kielynn Tally, Justin Clark, and many other individuals and organizations.
Thank you!
We'd like to thank the following recent, new and renewal contributors whose donations help make this show possible!
Ryan Zumbahlen
David Yount
Linda Gugin and Jim St. Clair
Doug Winnings 
Peggy Sabens
Carl and Kathleen Widland 
Carol Bacon
Rachel Perry
Tom Swenson
Dr. James Madison
Stacia Gorge
Dr. Geoffrey Golembiewski
Clarke Kahlo
Jim and Nancy Johnson
Marion Wolen
Robin Winston
August 1, 2020 - coming up
Snakes slithering across Indiana
No need to pity Indiana's snake population, but let's acknowledge that misconceptions abound about the reptiles that commonly evoke terror and scorn. Of the many species of snakes native to the state, only four are considered venomous.
Hoosier History Live will spotlight those four - including the most rare, the dreaded water moccasin (also known as the cottonmouth) - along with a range of others in the spectrum of snake species. We also will discuss a lizard that's often mistaken for a snake because it is legless.
The insights will come from Nelson's guest, herpetologist Nate Engbrecht of the Indiana Department of Natural Resources.
Some tidbits about a few of the snakes that can be found on Hoosier soil (or in the water):
Common gartersnake: Harmless to humans, it is "probably our most familiar local snake species," Nate says. Some Hoosiers call it a "gardener snake" or "garden snake."
Water moccasin/cottonmouth: "A lot of people think they see water moccasins in Indiana, but the species is very rare," Nate says. "It has been documented at only one or two Indiana sites, and has not been verified in the state in over a decade. We have a number of non-venomous water snakes that are probably what most people are seeing." Documented sites have been in Dubois County and in Harrison County, along the Ohio River. But Nate emphasizes that only the Dubois County site is thought to still have the possibility of resident water moccasins – and the species has not even been seen there since the early 2000s. "So their current status in the state is undetermined."
Copperheads: These venomous snakes are somewhat widespread in southern Indiana.
Gray rat snake: Although it can be found statewide, the gray rat snake (sometimes called a "black rat snake" or, simply, a "black snake") also is most prevalent in southern Indiana.
Eastern hog-nosed snake: It's not especially common, but can be found across Indiana, Nate says. "This is the most 'theatrical' of our snakes," he adds, noting its "elaborate defensive display that involves flattening its neck like a cobra, striking, hissing, vomiting, defecating and, in a grand finale, [it] will turn over on its back and play dead - mouth agape with tongue hanging out." Eastern hog-nosed snakes eat toads and frogs.
The legless lizard that resembles snakes is the glass lizard. Of the six species of lizards found in Indiana, the glass lizard is the only one without limbs. According to Nate, glass lizards can reach 2 to 3 feet in length, although their tails often comprise nearly 70 percent of that.
Glass lizards - which are found in grasslands, sandy woods and the Dunes in northwest Indiana - are so named because their tails tend to break easily when they are handled. The tails regenerate, but the replacement often is not as long as the original, Nate says.
Nate joined botanist Michael Homoya as a guest last November for a Hoosier History Live show about rare species of plants and animals in Indiana.
© 2020 Hoosier History Live. All rights reserved.