October 3, 2020
Attica, Ind., and its historic, endangered downtown
Click here to listen to the podcast.

Typically, the 10 Most Endangered Places list of Indiana Landmarks features single sites, such as a historic church, school, hotel or bridge with an imperiled fate. But in the case of a small city on the Wabash River in far-western Indiana, the entire downtown is on the endangered list.
Attica, Ind., flourished with the building of the Wabash and Erie Canal during the 1840s and, about 10 years later, the completion of the Toledo, Wabash and Western Railroad that came through Fountain County city, where 3,245 people currently live.
Hotel Attica, which was built in 1853 (and known initially as the Revere Hotel), was the overnight lodging spot for notables including Teddy Roosevelt, Al Capone and Bing Crosby. A Masonic Temple became a popular gathering place. Houses and commercial buildings were constructed in a range of architectural styles from Federal and Italianate to, eventually, Art Deco.
Today, Hotel Attica is vacant, with structural damage that includes a partially collapsed façade. Some 19th century buildings have been neglected, resulting in significant deterioration. And the Devon Theater, a 1938 cinema house that's been a beloved landmark, is struggling to endure.
As Hoosier History Live explores Attica - where the Attica Downtown Historic District and three other historic districts are listed on the National Register of Historic Places - Nelson's guests will include Tommy Kleckner, the western regional office director of Indiana Landmarks.
Nelson also will be joined by Lexxi Haddock, president of Attica Main Street. A native of Attica, Lexxi returned to her hometown to live after graduating from college in 2014. In addition to raising her two young daughters with her husband, Andy, Lexxi is a title insurance agent and a civic leader active with the Friends of the Attica Public Library and the Covington Business Association.
Tommy emphasizes that, despite the challenges that confront Attica's downtown, the city retains several assets, including historic residential neighborhoods - some with houses dating to the canal era - as well as a 90-acre park and an area known as Cottrell Village with a church constructed circa 1850 in the Greek Revival style.
But Hotel Attica, the Masonic Temple and other downtown buildings are, according to Tommy, "imminently threatened by neglect." The hotel's west façade collapsed in 2012 during a severe windstorm; three years later, the hotel closed. The façade remains unrepaired and continues to crumble.
Many of the hotel's famous guests stayed in Attica because they were traveling through town by train. Attica was founded in the 1820s, but grew slowly until the canal and railroad era; according to Tommy Kleckner, the population grew by 70 percent during the 1850s.
By the early 20th century, the city also became a hub of brick manufacturing. Beginning in 1907, Poston Brick Company shipped bricks across the country for nearly 70 years. More than 25 academic buildings at Purdue University were constructed with Poston Brick.
In addition to downtown Attica, the 10 Most Endangered Places list includes a Carnegie library in Elwood; a vacant Presbyterian church with dozens of Tiffany stained glass windows in Richmond, and a former jail and sheriff's residence in Tipton County.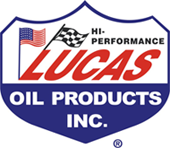 Roadtrip: Fort Vallonia in Jackson County
Guest Roadtripper and educator Ken Marshall suggests we join him for a jaunt to Fort Vallonia in the small town of Vallonia, along US 135 in southwestern Jackson County, four miles east of Brownstown.
Ken tells us that the fort dates back to the Pioneer Era. Hostilities had erupted between the white settlers and Native Americans in the area, and Gen. William Henry Harrison, Indiana's territorial governor, ordered a fort built, along with other defensive structures including a large stockade, garrison, block houses and a spring to protect around 90 families in the area. The original structure was built in 1812.
An annual Fort Vallonia Festival the third weekend of October celebrates the history of the area. Sadly, the Covid-19 pandemic has caused these events to be cancelled this year.
And if we fast forward from the Pioneer Era to the Great Depression, Vallonia is also the setting of the recent novel, The Starve Hollow Affair written by P. A. Schoenfeld. Set in the 1930s and based on the life of the author's mother, the novel tells the story of a high school senior who falls for a young man of impoverished circumstances.
While we're exploring the historical attractions of the area, Ken suggests we drive a brief distance south on US 135 to see the Angel in the Cornfield on the east side of the road. In an old family cemetery an angel grave marker seems to rise up out of the cornfield as you approach.
Happy Roadtripping!
History Mystery
A small Indiana city that, like Attica, flourished during the building of the Wabash & Erie Canal in the 1840s, began reclaiming its canal heritage more than a decade ago. Visitors to the mystery city can enjoy rides on a replica of a 19th century canal boat. Commentary on the canal boat often is provided by guides who are costumed in historic attire.
The city also is the home of the Canal Interpretive Center, a museum with interactive exhibits and oil paintings that depict historic scenes along the Wabash & Erie Canal. Other sites include a house built in 1844 by a contractor for the waterway; the house became an inn for travelers and canal workers.
Question: What is the small Indiana city that has reclaimed its canal heritage to promote tourism?
Hint: Unlike Attica, which is southwest of Lafayette, the mystery city is located northeast of Lafayette.
The call-in number is (317) 788-3314. Please do not call in to the show until you hear Nelson pose the question on the air, and please do not try to win if you have won any other prize on WICR during the last two months. You must be willing to give your first name to our engineer, you must answer the question correctly on the air and you must be willing to give your mailing address to our engineer so we can mail the prize pack to you.
The prizes this week are four daytime general admission tickets to Conner Prairie, plus four 1859 Balloon Voyage tickets, courtesy of Conner Prairie. Now open.
Look who's listening (and posting) now!
We're happy to see that the Union County Historian shared one of our podcasts on their Facebook page.
Located in eastern Indiana just south of Richmond, Union County was settled in the early 19th century Pioneer Era, which perhaps explains their choice of show to post: one titled A second serving of foods of the pioneers. In this show, host Nelson Price interviews food historian Sheryl Vanderstel about what early Hoosier settlers grew and how they ate it. To listen to the podcast of this show, click here. To listen to the "first serving" show on the same topic (also with guest Sheryl Vanderstel), click here.
We encourage all of our listeners to share links to podcasts of our show, and we especially love it when the podcasts get posted on social media. By increasing our listenership, posts on Facebook, Instagram, and the like help us become more attractive to sponsors, which is how we fund the cost of producing a high quality show like Hoosier History Live.
Nelson Price, host and historian
Molly Head, producer/general manager, (317) 927-9101
Mick Armbruster, associate producer
Cheryl Lamb, administrative manager
Richard Sullivan, senior tech consultant
Pam Fraizer, graphic designer
Garry Chilluffo, consultant
Please tell our sponsors that you appreciate their support!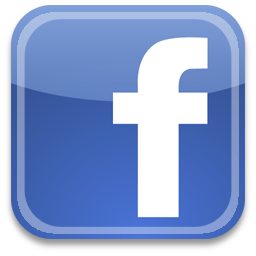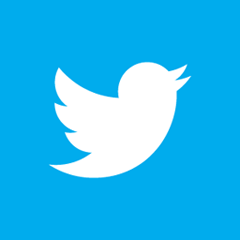 For organizational sponsorship, which includes logos, links, and voiced credits in the show and in podcasts, email molly@hoosierhistorylive.org, or call (317) 927-9101 for information. Our podcast listens are increasing and we are being distributed on Indiana Memory and the National Digital Public Library. Grow with us as our podcast and internet presence expands! Thanks also to Visit Indy, Fraizer Designs, WICR-FM, Henri Pensis, Aaron Duvall, Kielynn Tally, Heather McIntyre, Justin Clark, and many other individuals and organizations.
Thank you!
We'd like to thank the following recent, new and renewal contributors whose donations help make this show possible!
Jeanne Blake in memory of Lenny Rubenstein
Chuck and Karen Bragg
Kathleen Angelone
Wendy Boyle
Sharon Butsch Freeland
Bruce and Julie Buchanan
Dr. Robert and Jill Clements
Tom Spalding
Ryan Zumbahlen
David Yount
Linda Gugin and Jim St. Clair
October 10, 2020 - coming up
Historic photographers and their studios
Nearly 200 years before the era of ubiquitous cell-phone "selfies" - and decades before the Brownie camera introduced snapshots to the mass consumer market - photographers were capturing images across Indiana.
Clear back in the 1820s, a teenager in New Harmony was experimenting with "solar picture drawings." In the early 1840s, a professor at Indiana University became Indiana's earliest documented photographer.
For this exploration of photographers and early photography studios beginning in the early 19th century, Nelson will be joined by photo historian Joan Hostetler, founder of the Indiana Album. The organization maintains the Indiana Photographers Project, a database that records biographical and studio information about photographers who have worked in the state from the early days of photography to the present.
The two longest-operating studios in Indiana, according to Joan, are the McDonald Studio of South Bend, which was founded in 1861, and the W.H. Bass Photo Co., which is based in Indianapolis and has roots dating to 1897. Both studios are still operating today.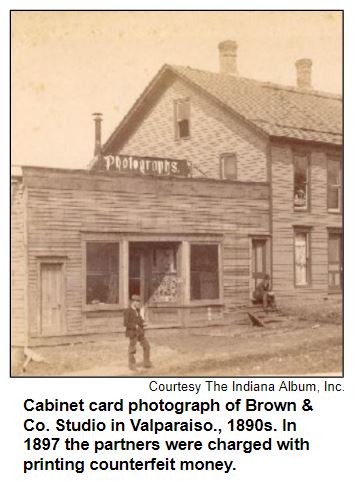 During our show, Joan will discuss itinerant photographers during the 1800s who traveled across the state in wagons, bringing along tents. Other itinerant photographers traveled aboard skylight boats on the Ohio River.
We also will explore the under-recognized role of women in photography. "Often wives and daughters [of photographers] were vital to the business," Joan says. "But they were not recognized, or given just a nod with a studio name such as 'Wright & Wife.' "
In 1828, New Harmony teenager James Miles Wattles experimented with what were then called "solar picture drawings." Joan notes this was a decade before photography was widely introduced.
According to Joan, Indiana's earliest documented photographer was Theophilus Wylie, an early daguerreotypist and half-cousin to Andrew Wylie, the first president of Indiana University. As an IU science professor, Theophilus Wylie (1810-1895) began making daguerreotypes in 1841. A daguerreotype is an early photographic process produced on silver-plated copper.
The Indiana Photographers Project database helps historians, genealogists and archivists with their accuracy and precision as they date historic photographs. The data also helps determine copyrights and recognize the accomplishments of Hoosier photographers.