January 16, 2021
Reflections of a lieutenant governor
Click here to listen to the podcast.
In his new memoir, he describes himself as a "meek" boy who dealt with a severe stutter when he was growing up on the northside of Indianapolis. So John Mutz, now 85, seemed unlikely to carve out a career as a political and civic leader.
But even before his two terms as Indiana's lieutenant governor (1981-89), he was playing a key role in many facets of the modern history of his hometown, including the birth of Unigov, the consolidation of most aspects of city and Marion County governments that was considered revolutionary in the late 1960s.
When Mutz and other emerging political leaders, including Richard Lugar, started brainstorming about ways to invigorate their hometown - which in the mid-1960s was "regarded as a sleepy backwater," as Mutz puts it - their vision was not to unify city and county governments. According to An Examined Life: The John Mutz Story (Indiana Historical Society Press, 2020), they aspired to make the Hoosier capital the home of a public, state-supported university independent of either Indiana or Purdue universities.
To explore how that effort changed direction - as well as other aspects of political and civic history - Mutz will be Nelson's guest. A lifelong Republican, Mutz made headlines in September when he became, as the Indianapolis Business Journal put it, "the first prominent Indiana Republican to publicly rebuke Trump."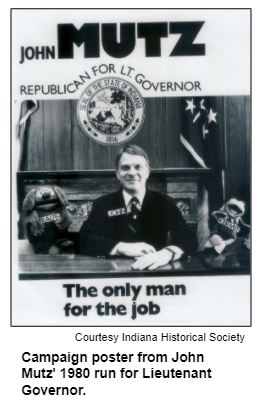 In announcing he would vote for Joe Biden in the presidential race, Mutz wrote: "I am not leaving my party. I am following my conscience."
Like Biden, Mutz has coped with a stutter that became apparent during his boyhood at Indianapolis Public School No. 84 and Broad Ripple High School, where he was a member of the class of 1953. In An Examined Life, he describes the city then as "insular" and the northside neighborhoods where he lived as lacking in diversity, noting he had only one Black classmate at Broad Ripple.
After achieving success as a political and civic leader, Mutz was asked to speak to camps and support groups for children who were, in his words, "trying to conquer their stutter." He adds, "These experiences were some of the most moving of my life."
In addition to his involvement in what became Unigov, Mutz also was among a group of leaders in the 1970s - eventually known as the City Committee - that settled on emphasizing sports as a strategy for spurring rejuvenation in downtown Indy.
Acknowledging in An Examined Life that almost all of those leaders then were men, he writes: "I am amazed that our society has still not recognized the untapped potential in women's leadership."
The Hoosier women whose leadership he praises include some who have been previous Hoosier History Live guests, such as U.S. District Court Judge Sarah Evans Barker and another former lieutenant governor, Sue Ellspermann.
He calls Lugar, who was elected mayor in 1967 when Mutz was serving in the Indiana General Assembly, a "first-class intellect." In An Examined Life, Mutz describes how they, along with other political and civic leaders, met at a private home to develop ways to invigorate Indianapolis. They had noticed that Jacksonville, Fla., and Nashville, Tenn., had consolidated their city and county governments; the move appealed to Lugar, Mutz and their colleagues because they felt Indianapolis and Marion County officials were "duplicating work or not working collaboratively."
In 1969, legislation that allowed Unigov passed in the general assembly. Among its most intense opponents, Mutz writes, was his mother-in-law, who was serving then as the Marion County recorder.
A few years later, Lugar insisted that Market Square Arena, which became the home of the Indiana Pacers, be built downtown, bucking a national trend - as well as lobbying in central Indiana - to locate sports stadiums in the suburbs. The opening of Market Square Arena in the early 1970s is considered a major early milestone in downtown's revival.
After his two terms as lieutenant governor ended in 1989, Mutz became a philanthropic and business leader. That included stints as president of the Lilly Endowment until 1993, followed by president of Public Service Indiana, which then was the state's largest electric utility.
His memoir, An Examined Life, was written in collaboration with political historian Ted Frantz, director of the Institute for Civic Leadership and Mayoral Archives at the University of Indianapolis.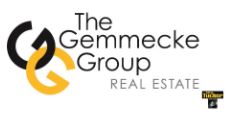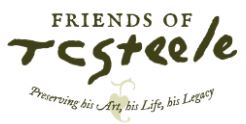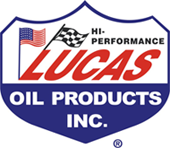 Roadtrip: Elihu Stout Print Shop in Vincennes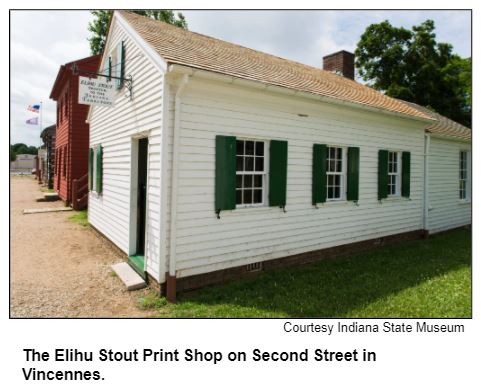 Guest Roadtripper Jon Mays, program developer for Vincennes State Historic Sites, part of the Indiana State Museum and Historic Sites, invites us to explore the Elihu Stout Print Shop. The print shop is one of a row of historically recreated buildings on Second Street in Vincennes, adjacent to Grouseland, the home of territorial governor William Henry Harrison.
Jon tells us that Elihu Stout was the first printer in the Indiana Territory and that his print shop produced the territory's first newspaper, The Indiana Gazette.
Why such an early start for journalism in Vincennes? As Jon explains, it has to do with the fact that when the Indiana Territory was established in 1801, Vincennes became the capital and Harrison was appointed as governor. By 1803 Harrison knew that he needed a printer to help get information, especially new laws, out to the people.
Harrison began by using the services of a printer out of Lexington, Kentucky, but soon realized that he needed an official printer in the territory. That's when he made arrangements to have Elihu Stout - only 21 at the time - come to Vincennes and start a print shop. With the print shop established, Harrison and Stout helped "civilize" the area and prepare Indiana for statehood and beyond.
There's lots more to the story of the historic print shop, but we'll let Jon fill in the details when he takes us back over 200 years on this intriguing Roadtrip!
Please note: sites may be closed due to Covid-19 measures. Click on the links above to check before visiting.

History Mystery
When John Mutz was a student at Northwestern University, he had a fraternity brother who later became a billionaire. Although the billionaire-to-be was not a native Hoosier, he moved to Bloomington in 1963 and founded his business there. Its corporate headquarters continues to be located in the small college city an hour south of Indianapolis.

In addition to being enormously successful in business, the former fraternity brother of John Mutz became a historic preservationist, particularly for sites in southern Indiana, including well-known landmarks. When he died in 2011, news accounts described him as the wealthiest man in Indiana.

Question: Who was the billionaire?

The call-in number is (317) 788-3314. Please do not call in to the show until you hear Nelson pose the question on the air, and please do not try to win if you have won any other prize on WICR during the last two months. You must be willing to give your first name to our engineer, you must answer the question correctly on the air and you must be willing to give your mailing address to our engineer so we can mail the prize pack to you.

The prizes this week are two tickets to the Indiana Medical History Museum, courtesy of the Indiana Medical History Museum, and two tickets to the Benjamin Harrison Presidential Site, courtesy of the Benjamin Harrison Presidential Site.





People are talking about Hoosier History Live!
NUVO, Indy's online alternative news weekly, recently posted a nice article about Hoosier History Live. Check it out here!
Nelson Price, host and historian
Molly Head, producer/general manager, (317) 927-9101
Mick Armbruster, associate producer
Cheryl Lamb, administrative manager
Richard Sullivan, senior tech consultant
Pam Fraizer, graphic designer
Garry Chilluffo, consultant
Please tell our sponsors that you appreciate their support!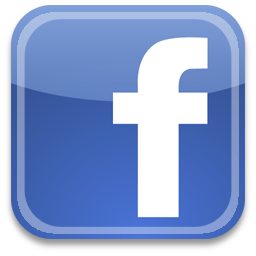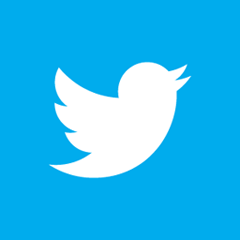 For organizational sponsorship, which includes logos, links, and voiced credits in the show and in podcasts, email molly@hoosierhistorylive.org, or call (317) 927-9101 for information. Our podcast listens are increasing and we are being distributed on Indiana Memory and the National Digital Public Library. Grow with us as our podcast and internet presence expands! Thanks also to Visit Indy, Fraizer Designs, WICR-FM, Henri Pensis, Aaron Duvall, Kielynn Tally, Heather McIntyre, Justin Clark, and many other individuals and organizations.
Thank you!
We'd like to thank the following recent, new and renewal contributors whose donations help make this show possible!
Dr. William McNiece
Michael Freeland and Sharon Butsch Freeland
David E. and Lynne J. Steele
Stacia Gorge
Ann Frick 
Margaret Smith 
Rachel Perry
Tom and Linda Castaldi
Serita Borgeas
Tom Swenson
Doug Winings
Theresa and Dave Berghoff
Dr. Geoffrey Golembiewski 
Jeanne Blake in memory of Lenny Rubenstein
Chuck and Karen Bragg
January 23, 2021 - coming up
Jimmy Hoffa, controversial labor leader from Brazil, Indiana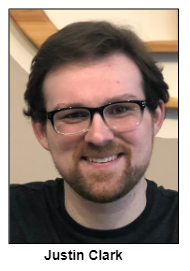 Later this year, a historic marker is planned for the birthplace in Brazil, Ind., of Jimmy Hoffa, the controversial labor leader whose disappearance in 1975 remains one of the country's major missing persons cases.
Hoffa, the powerful, long-time president of the International Brotherhood of the Teamsters, met with Rev. Martin Luther King Jr. in 1965 to make a donation to social justice work. Even so, Hoffa had "a complicated relationship with the civil rights movement," according to our guest, Justin Clark, digital initiatives director for the Indiana Historical Bureau.
For the historical bureau, a division of the Indiana State Library, Justin has produced and written a video essay about Hoffa's meeting with Rev. King, as well as other aspects of the life of the labor leader, who was convicted of jury tampering in 1964 and served nearly four years in prison. He vanished after going to a restaurant in Detroit to meet with men connected to organized crime. Despite extensive investigations for several years, Hoffa's body never has been found; he was declared legally dead in 1982.
Our guest Justin Clark, who has researched labor history, notes that during Hoffa's 14 years as president of the Teamsters, the union's membership greatly expanded. Hoffa crusaded to improve "the lives and working conditions of its members," Justin says.
Born in 1913, Hoffa grew up in a hard-scrabble family of four children in Brazil. When Hoffa was 7 years old, his father died, so his mother took a series of jobs, including as a cook in a local restaurant and as a laundry service operator. In 1924, the Hoffas moved to Detroit; he dropped out of school after the eighth grade to seek full-time work.
Although Hoffa primarily was based out of Detroit for the rest of his life, he periodically returned to his Indiana hometown, sometimes to support community endeavors. During the early 1960s, the Teamsters made a significant donation to Clay County Hospital.
His meeting with Rev. King also involved a donation, although the session seemed to be an "unlikely pairing" of two newsmakers, Justin notes. "One [was] a slick-haired, brash and controversial labor leader, and the other [was] a measured, eloquent and inspirational pastor."
During the meeting, Hoffa handed Rev. King a $25,000 check to support efforts for racial equality. Even so, Hoffa's history with civil rights was decidedly uneven. In the late 1950s, newspapers reported that he had discriminated against African-Americans in a local union chapter, according to Justin's research. In 1963, Hoffa did not support the March on Washington in which Rev. King was the final speaker, delivering his historic "I have a dream" speech.
Copyright 2021