January 01, 2022
Spelling bee craze, unusual Civil War soldier and more from Greensburg
Could the spelling bee craze that swept the country beginning in the 19th century have been kicked off in Greensburg, Indiana? The city in Decatur County claims to have hosted the first citywide spelling bee. And there's a direct link to "The Hoosier Schoolmaster", a best-selling novel in 1871 that was set in the county and includes a riveting episode with a spelling match; it is credited with causing the popularity of bees to boom.
The backstory of spelling bees (or, put another way, the A, B, Cs of their beginnings) will be among a grab-bag of heritage insights shared by John Pratt, an award-winning history teacher at Greensburg Community High School, as "Hoosier History Live" kicks off our 14th year on the air. John, who will be Nelson's guest, has written "Historic Tales of Decatur County Indiana", a book that will be published by The History Press in March.
In his book and during our show John will describe the unusual life of Greensburg resident Elizabeth Finnern (1820-1907), who was determined to serve alongside her husband in the Union Army during the Civil War and may have cross-dressed as a man to do so. A German immigrant like her husband, John, Mrs. Finnern definitely served as a nurse, probably carried a musket, and is the only woman buried in the "Soldier's Circle" section of South Park Cemetery in Greensburg.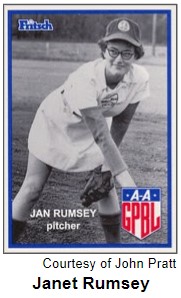 During our show, we also will explore the life of another trail-blazing Hoosier woman: Janet Rumsey, who became a star player in the All-American Girls Professional Baseball League during the early 1950s. Ms. Rumsey, who attended high school in Decatur County, was a pitcher in the league. Its early years of the 1940s inspired the movie "A League of Their Own" (1992), which was filmed in Indiana.

"The Hoosier Schoolmaster", which inspired silent and talkie movie versions, was written by Edward Eggleston (1837-1902), a novelist born in Vevay in far-southern Indiana. As a teenager, Eggleston lived in Decatur County, where his brother George worked as a teacher. According to our guest John Pratt, Greensburg claims to have hosted the country's first citywide spelling bee competition during the early 1850s.

In February 1861, Abraham Lincoln stopped in Greensburg on his birthday. He was traveling as president-elect from Springfield, Ill., to Washington D.C. Accompanying him on the train was a friend from Greensburg, U.S. Congressman Will Cumback, who persuaded Lincoln to stop in the city. During our show, John Pratt will describe how the brief visit unfolded along with details about Cumback, who also was a poet, served as Indiana's lieutenant governor and was a speaker on the Chautauqua circuit. John has been our guest on previous shows, including a 2018 program about Chautauquas across Indiana, cultural events that flourished 100 years ago and have been revived in some cities.

This time, our grab-bag of topics will include a look at a Hoosier sports figure who, unlike outstanding pitcher Janet Rumsey, was highly controversial: Kid McCoy, a world boxing champion of the early 1900s. McCoy (1872-1940), who was born in Rush County and later lived in Greensburg, was such a success as a boxer that he appeared in silent movies and befriended Hollywood notables like Charlie Chaplin. Later in life, he was convicted of murder.



Roadtrip: International Harvest exhibit in Irvington
Guest Roadtripper Kathleen Angelone, retired bookstore owner and community leader, suggests we visit the permanent exhibit for International Harvester Company at the Bona Thompson Memorial Center in Irvington, operated by the Irvington Historical Society. First opened in 1938, the foundry and production facility was a financial cornerstone of the community. Since closing in 2015 and then razed in 2018 for redevelopment, this exhibit highlights the pride of the local workforce.
From the Hoosier History archives
Here's a WICR studio shot from "Women's suffrage crusade in Indiana and beyond" which originally aired in January of 2020. Left to right are guest Sally Perkins, host Nelson Price, and guest Jill Chambers.
Click here to listen to the podcast.

Holiday musings from Hoosier History Live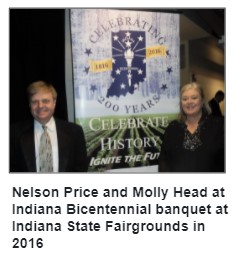 As we travel about this holiday season, it does seem that many of you do appreciate the unusual program that we put together. We are nothing if not persistent.
Thanks for the generous individual contributions made, primarily by visiting the yellow "donate" button on our website and e-newsletter. By the way, recent contributors are listed in our e-newsletter, and all contributors are listed by year on our website under the "Support the show" page.
And we continue to solicit sponsorship, which includes logos, links, and live credits in the show. It's grim work, but the show must go on!
Let's continue to celebrate one of the best shows on radio!


Nelson Price, host and historian
Molly Head, producer/general manager, (317) 506-7164 
Ryan DeRome, associate producer
Cheryl Lamb, administrative manager
Richard Sullivan, senior tech consultant
Pam Fraizer, graphic designer
Garry Chilluffo, consultant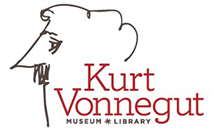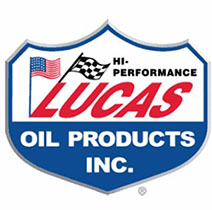 Please tell our sponsors that you appreciate their support!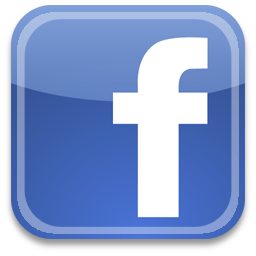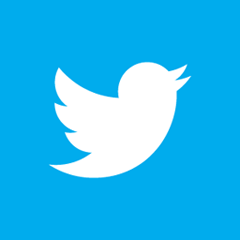 Acknowledgments to WICR-FM, Fraizer Designs, The Indiana Album, Monomedia, Indiana Historical Bureau, Indiana Landmarks, Henri Pensis, Kielynn Talley, Genesis Brown, Heather McIntyre, and many other individuals and organizations. We are independently produced and are self-supporting through organizational sponsorship and through individual contribution at the yellow button on our newsletter or website. For organizational sponsorship, which includes logos, links, and voiced credits in the show, contact Molly Head at (317) 506-7164 or email her at molly@hoosierhistorylive.org. Our media reach continues to grow via podcasting.
Thank you!
We'd like to thank the following recent individual contributors who make this show possible. A complete list of contributors by year in on our website.
Phil and Pam Brooks
Clarke Kahlo
Steve Giese
Rachel Perry
Dr. & Mrs. William H. Dick
John and Flo Stanton
Bob Levy and Kathy Alexander
Margaret and Stephen Smith
Laura and William Selm
Stacia Gorge
David Yount
Madalyn Kinsey
Charles Schisla
Anonymous
Greg Larson
David and Theresa Berghoff
Tom Swenson
Kathleen Angelone 
Dr. William McNiece
Michael Freeland and Sharon Butsch Freeland
Ryan Zumbahlen
© 2021 Hoosier History Live. All rights reserved.