Nov. 29 show
Jennings County and Vernon
A county and its largest town in southeastern Indiana may have short lists of residents, but their histories are deep, rich and on full display to this day.
In scenic Jennings County, the entire town of Vernon - the state's smallest county seat - is listed as a historic district on the National Register of Historic Places.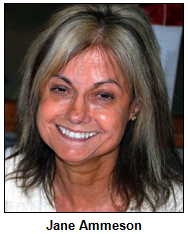 "More than 100 of its buildings date back to the 1800s, which is remarkable in a town with a population of less than 400," travel writer Jane Ammeson has written of Vernon.
Its rich heritage is intertwined with a raid during the Civil War, the Underground Railroad, paintings by acclaimed artist T.C. Steele, railroad history, a courthouse square and buildings that date to the 1820s and '30s.
Noting that Vernon was platted in 1815, a year before Indiana even achieved statehood, Jane writes that the town "is considered one of the best examples of a mid-19th-century Indiana community."
She will join Nelson in studio to share insights about Vernon and its home county, which is located about halfway between Columbus and Madison.
They also will be joined by Dan Wright, the mayor of Vernon; he has the distinction of being the state's only elected mayor of a town. (All of the other elected mayors are affiliated with cities.)
In 1863, Jennings County was in the path of Gen. John Hunt Morgan and his band of Confederate marauders as they made their way across southern Indiana. Pillaging and looting during a journey that became known as "Morgan's Raid," they demanded that the town of Vernon surrender. Instead, residents refused and deceived Morgan into altering his destructive path.
Civil War re-enactments are staged to this day, particularly during Vernon's annual Sassafras Tea Festival & Civil War Living History.
Other history facts we will explore during the show:
Several of the streetscapes in Vernon - and rural scenes in Jennings County - that were depicted in paintings by Steele during the 1880s and '90s look unchanged today. Paintings by Steele, arguably Indiana's best-known artist, include Street in Vernon (1886) and Hills of Vernon (1894).
In his paintings, Steele also depicted the Muscatatuck River in Jennings County. Jennings County also is the home of historic Muscatatuck Park, which has nine miles of trails.
The origin of the name "Muscatatuck" apparently is unclear, but the inspiration for Vernon is undisputed. The town's name is derived from Mount Vernon, the stately home of George Washington. Vernon was founded in 1815, so Washington's presidency would have been a vivid memory for the earliest residents.
Famous natives of Jennings County included Jessamyn West (1902-1984), the author of the bestseller The Friendly Persuasion (1945). Like many of her books, it was a fictional version of the lives of her Civil War-era ancestors, who were Quakers in southern Indiana. When she was a child, Jessamyn West's family moved to southern California.
So did the Quaker family of Hannah Milhous Nixon, who later became the mother of Richard Nixon. Jessamyn West was the second cousin of Richard Nixon.
Learn more:
Roadtrips: Christmas at the Capital, Statehood Day and Festival of Trees
Jim Corridan of Indiana State Archives suggests we join Gov. and Mrs. Pence, as well as Lt. Gov. Ellspermann, on Dec. 5 and 6 for Christmas at the Capitol. From 5:30 to 6:30 p.m. on Friday the 5th and 1 to 3 p.m. on Saturday the 6th, the Friends of the Indiana State Archives are hosting youth choirs from across the State to sing in the Capitol.
The event is free and open to the public, and the rotunda will be newly decorated for the holidays.
And the next week is Indiana's 198th birthday. On Thursday, Dec. 11, the public is invited to attend the annual Statehood Day celebrations in the Capitol building.
The event includes presentations by members of the legislature, judiciary, Gov. Pence, and the placing of Indiana's Constitutions on public display in the Statehouse rotunda. The hourlong event starts at noon on the 11th.
And Amy Lamb of the Indiana Historical Society suggests a Roadtrip to the new Festival of Trees, a winter wonderland of 25 exquisitely decorated trees open now through Jan. 3.
The popular A Christmas Story living room is back, allowing you to step right into a classic movie scene. You can have your photo taken next to the famous leg lamp (in a pink bunny suit, if desired), or visit the new holiday selfie station.
Other daily activities include a singalong from 1 to 2 p.m. in the Cole Porter Room. Every Saturday from noon to 4 p.m., drop by to create a special handmade craft to take home with you, or get a special winter face painting. Additional weekend programming will include film screenings, a visit from a vintage Santa, painting and much more.
IHS also will offer three free admission days as holiday gifts to the community. Visit on Dec. 6 for the 12th annual Holiday Author Fair (noon to 4 p.m.), on Statehood Day (Thursday, Dec. 11) or on Saturday, Dec. 20, when you can record a video memory relating to L.S. Ayres and Company that may become part of You Are There: That Ayres Look next spring.
In addition to IHS's normal hours of Tuesday through Saturday, 10 a.m. to 5 p.m., Sunday hours of noon to 5 p.m. have been added between Thanksgiving and New Year's Day. For more information, including specific weekend offerings, call (317) 232-1882 or visit indianahistory.org.
History Mystery
Even though Vernon in Jennings County is the smallest town in the state to be a county seat, another county has the distinction of being Indiana's smallest. This mystery county is the smallest of the state's 92 counties both in population and in size.
Hint: Like Jennings County, it also is in southeastern Indiana.
Question: What is the county?
The call-in phone number is (317) 788-3314, and please do not try to win the prize if you have won any prize from WICR during the past two months. Please do not call into the show until Nelson has posed the question on the air.
The prize pack includes four passes to the NCAA Hall of Champions and a gift certificate to Le Peep Restaurant, courtesy of Visit Indy, and four admissions to the Indiana History Center, courtesy of the Indiana Historical Society.
Your Hoosier History Live! team,
Nelson Price, host and creative director
Molly Head, producer, (317) 927-9101
Richard Sullivan, webmaster and tech director
Pam Fraizer, graphic designer
Garry Chilluffo, media+development director

Please tell our sponsors that you appreciate their support: Five2Five Design Studio Architecture + Planning | Indiana Historical Society | Lucas Oil | Story Inn | The Fountain Square Theatre Building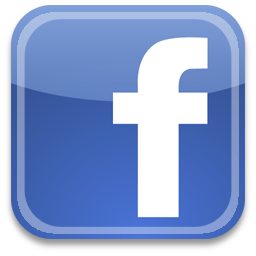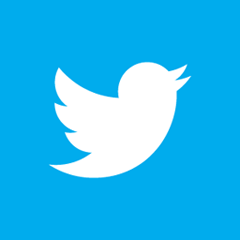 Acknowledgments to Monomedia, Visit Indy, WICR-FM, Fraizer Designs, Heritage Photo & Research Services, Derrick Lowhorn and many other individuals and organizations. We are an independently produced program and are self-supporting through organizational sponsorships and individual contributions. We do not receive any government funding. Visit our website to learn how you can support us financially. Also, see our Twitter feed and our Facebook page for regular updates.
Dec. 6 show - encore presentations
Rare movies with Indiana connections + Danville history
As a treat for listeners who missed some of the most popular shows in our Hoosier History Live archives, we will broadcast two of them, back-to-back. The shows, both of which are 30 minutes, typify how we cover the waterfront of Indiana topics:
Rare movies with Indiana connections
During this show, don't expect a discussion of Hoosiers (1986), Breaking Away (1979) or Rudy (1993), movies with well-known links to the Hoosier state.
Dozens of more-obscure films, both silent movies and talkies, also have major connections to Indiana because of their topics, settings, cast or directors.
To explore these movies, some of which are in danger of being "lost," Nelson is joined in studio by Indianapolis-based film historian and collector Eric Grayson in this show that originally aired on Nov. 27, 2010.
Eric's vast collection of rare 16mm and 35mm films includes movies based on bestselling books by Hoosier naturalist Gene Stratton-Porter, including a 1934 movie version of her masterpiece A Girl of the Limberlost.
Eric also shares insights about a movie he hosts for public screenings: The Great Dan Patch (1949), a biography of the fabled harness racing horse born in Oxford, Ind. During the late 1800s and early 1900s, Dan Patch became a sensation at racetracks because of his amazing speed and stamina.
Also during our show, Eric and Nelson explore silent movies starring Fort Wayne native Carole Lombard. The glamorous star, who later married Clark Gable, is far better known for her sound movies of the 1930s and early '40s. But Eric owns rare prints of Lombard's earliest movies, silents such as Smith's Pony (1927) and Run, Girl, Run (1928).
Other movies discussed during the show include The Hoosier Schoolmaster (1935), a movie based on a bestselling novel by Vevay native Edward Eggleston. He created the storyline from the experiences of his brother, who had been a school teacher in 19th-century Indiana.
Danville town history
For the second encore show (original air date: March 6, 2010), Nelson is joined in studio by Danville lawyer and civic leader Jeff Baldwin, the author of Danville (Arcadia, 2009), a visual history of the town in Hendricks County.
A lifelong Danville resident, Jeff notes that the town was devastated by a 1948 tornado. Evidence of its destruction is still being discovered by residents when they dig in many yards and unearth shards of glass.
On a more lighthearted topic, Jeff points out that Danville once found itself in the national spotlight when a mysterious "Danville Turkey" showed up in the middle of Main Street and stopped traffic by strutting back and forth for days. The turkey could not be shot because it was not in season. As a protected animal, it also could not be adopted.
During the show, we also explore the bygone Central Normal College, which specialized in training teachers. According to Jeff's book, at the turn of the last century, Central Normal had trained more teachers than IU, Purdue, and the forerunners of Ball State and Indiana State combined. Central Normal closed in 1951.
Regarding popular current destinations for visitors to Danville, there's the Mayberry Café, a diner that pays tribute to the classic TV series The Andy Griffith Show.
© 2014 Hoosier History Live! All rights reserved.