May 6, 2017 show
Insect heritage: the As to Zzzzzs
Since long before our guest founded the popular annual Bug Bowl competition at Purdue University, insects have been intertwined with the heritage of Indiana.
The honeybee, which was not native to the Hoosier state, was known as "the white man's fly" by Native American tribes here after it was brought to North America by European settlers.
Malaria epidemics, which were rampant across the Indiana frontier, were spread by insects prevalent during the early 1800s.
And a state entomologist advised James Whitcomb Riley about the use of insects in poems written by the nationally famous "Hoosier Poet."
Those are among the swarm of topics related to our insect heritage that we will explore when Tom Turpin, a Purdue professor of entomology, returns to Hoosier History Live. A witty public speaker and the founder of the Bug Bowl competition - which he began as a creative activity for his students, only to see it draw international attention - Dr. Turpin was a guest for a show on June 20, 2015 about "Insects and Indiana."
But the world of insects is crawling with subjects we didn't have time to explore in the original show.
So Dr. Turpin is coming back to share more insights about Indiana's mosquitos, crickets, beetles, wasps, spiders, cockroaches and bees, including which ones are native to the state and which are not.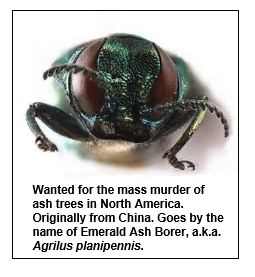 Non-natives include:
The emerald ash borer, an invasive beetle that has been killing ash trees across Indiana and elsewhere.
Honeybees, which often swarmed ahead of white pioneers as they moved west. This signaled the approach of the pioneers to Native Americans, Dr. Turpin says. During our show, he also will discuss the popularity of beekeeping in urban and suburban neighborhoods.
Guests on other shows have mentioned that 17-year cicadas were in their cycle of emergence in 1816, the year Indiana became a state. So cicadas also will be fodder for discussion with Dr. Turpin, who has been a guest on such major TV and radio programs as ABC-TV's "Good Morning America" and NPR's "Prairie Home Companion."
Much of the media attention has been generated by the Bug Bowl, which Dr. Turpin founded in 1990. It features cockroach racing contests, exhibits of food cooked with insects and even a cricket-spitting competition. The Bug Bowl regularly draws more than 20,000 visitors.
Dr. Turpin also writes "On Six Legs," a column for the Purdue Extension Service that is syndicated to newspapers and also is available as a podcast.
Six-legged creatures in Indiana include an unusual-looking, flat-headed insect with protruding pincer-like jaws, known colloquially as the doodlebug. These creepy-crawlies are actually the larval stage of a flying insect related to lacewings and are members of the neuroptera order. The doodlebug is also called the "antlion" in some regions because of its predatory prowess. Adding to the confusion, the name "doodlebug" is commonly applied to Armadillidium vulgare, also known as the "pillbug" or "roly poly" because of its distinctive ability to roll itself into a ball.
As is clear from his description in "The Doodle-Bug's Charm," however, James Whitcomb Riley had the larval lacewing relative in mind in his poem about a boy's observations of this creature.
The famous poet also wrote about fireflies - also known as lightning bugs - in his classic "Little Orphant Annie." During our show, Dr. Turpin will discuss Riley's references to these insects; in "Little Orphant Annie," he uses the presence of fireflies to establish a late-evening time frame for the setting."
Dr. Turpin also will describe insects that are native pollinators in Indiana. These include types of bees other than honeybees, along with other species that move pollen from plant to plant, allowing them to reproduce. Pollinators play a crucial role in the lifecycle of up to 30 percent of agricultural plants in the United States, including such common Indiana crops as soybeans, pumpkins and tomatoes.
History Mystery
Keeping with the insect theme, a small city in central Indiana has a high school with "The Hornets" as the long-time mascot of its sports teams. The high school has the same name as the city in which it is located.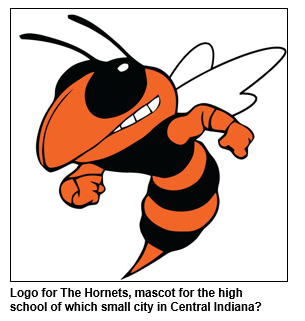 The city, which is located within the Indianapolis metro area, has a Hornet Avenue and a Hornet Park. A community center and an elementary school in the city also have "hornet" in their names.
Question: What is the city?
The call-in number is (317) 788-3314. Please do not call in to the show until you hear Nelson pose the question on the air, and please do not try to win the prize if you have won any other prize on WICR during the last two months. You must be willing to give your name and address to our engineer and be willing to be placed on the air, and you must answer the question on the air.
The prize is a pair of passes to the Indiana History Center in downtown Indianapolis, courtesy of the Indiana Historical Society, and pair of tickets to the Indiana Wine Fair at Story Inn in Brown County on Saturday afternoon, May 13, courtesy of Story Inn.
By the way, The Washington Post paid Story a compliment of sorts in a recent article entitled "This tiny Midwest town has just one election per year - for the 'Village Idiot'." We can't confirm if this year's Village Idiot will be present at the Indiana Wine Fair, but it's always a great event, rain or shine. But hopefully this year, shine!
Roadtrip: Allison Automotive heritage sites
Guest Roadtripper Casey Pfeiffer of the Indiana Historical Bureau will suggest that we visit a couple of automotive heritage sites in Indy during our "speedy" month of May.
You can see the state historical marker at 1200 W. Main St. in Speedway. It commemorated the 2015 centennial of Allison Engineering Company and entrepreneur James A. Allison's machine shop. Allison built the machine shop to redesign and improve race cars for testing and races at the track. When the United States entered World War I in 1917, the Indianapolis 500 was canceled and Allison dedicated his shop's resources to the war effort, which included making parts for Liberty aircraft engines. Throughout the 1930s, the company focused much of its work on aircraft engines.
During World War II, the Allison machine shop built 70,000 liquid-cooled V-1710 engines for fighter aircraft, making it one of the top manufacturers of aircraft engines in the country during that period. In 1946, it organized a new department to develop transmissions for both commercial and military uses. Though the machine shop is no longer standing, visitors can drive or walk by the Allison plant buildings to get a feel for their current size and scope.
To get an inside look at Allison Transmission's history, there's a great free museum in downtown Indy that is a "must see" for racing and engineering enthusiasts. It's the Rolls-Royce Heritage Trust Allison Branch at 450 S. Meridian St. in Indianapolis, and it is open Tuesday through Friday from 10 a.m. to 3 p.m. The museum reopened earlier this year, and many of its volunteer staff are retired employees from Rolls-Royce and Allison.
Your Hoosier History Live team,
Nelson Price, host and creative director
Molly Head, producer, (317) 927-9101
Richard Sullivan, webmaster and tech director
Pam Fraizer, graphic designer
Garry Chilluffo, media+development director
Michael Armbruster, newsletter editor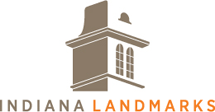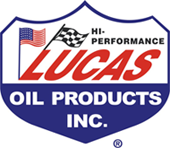 Please tell our sponsors that you appreciate their support: Indiana Historical Society | Indiana Landmarks | Lucas Oil | MBP Catering | Story Inn | English Ivy's | Indiana Pioneers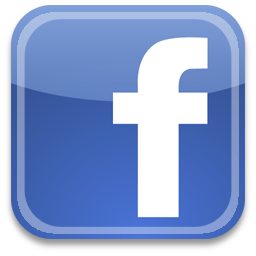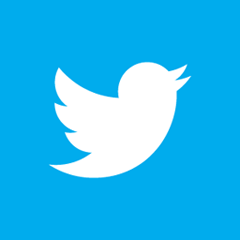 Acknowledgments to Monomedia, Visit Indy, WICR-FM, Fraizer Designs, Heritage Photo & Research Services, Derrick Lowhorn and many other individuals and organizations. We are an independently produced program and are self-supporting through organizational sponsorships and individual contributions. We do not receive any government funding. Visit our website to learn how you can support us financially. Also, see our Twitter feed and our Facebook page for regular updates.
Thank you!
We'd like to thank the following recent, new and renewal contributors whose donations help make this show possible!
May 13, 2017 show - upcoming
World War I and Hoosier involvement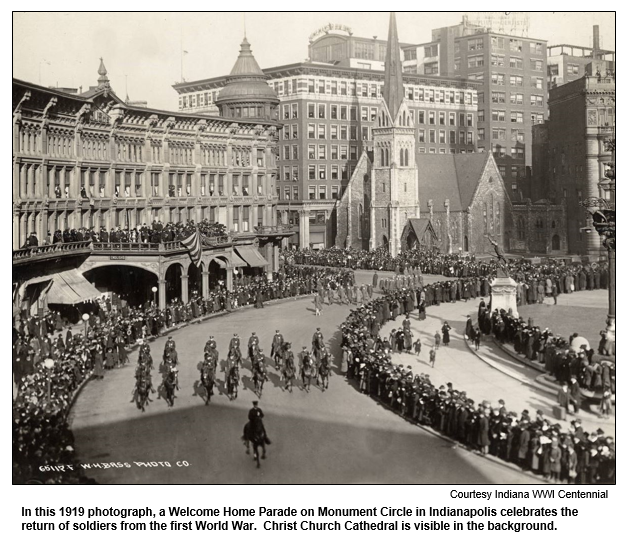 One hundred years ago, the United States entered "The Great War," resulting in Indiana's involvement in myriad ways in World War I.
In fact, the first U.S. combat casualty of the war was a Hoosier: James Bethel Gresham, a factory worker from Evansville. He was killed in in France in 1917. In 1918, Opha May Jacob Jackson of Kokomo became the first female U.S. Marine.
Eli Lilly & Co. funded a military hospital in Europe. And the Salvation Army's "donut girls" were led by a young Hoosier woman, Ensign Helen Purviance.
To share insights about these and other contributions Indiana made to the World War I effort, two distinguished Hoosiers - both board members of the Indiana World War I Centennial Committee - will be Nelson's guests. They are:
Jim Corridan, Indiana's state archivist and the chairman of the centennial committee. In his capacity as archivist, Jim was a studio guest on a Hoosier History Live show in May 2015 that explored "What's in our State Archives?"
And Jim Osborne, a retired Knox County judge who founded the Indiana Military Museum in Vincennes. The museum has been restoring a U.S. tank from World War I that will be unveiled in October.
Jim Osborne was a studio guest for a Hoosier History Live show in September 2014 marking the 100th anniversary of the outbreak of World War I (also available as a podcast).
During our 2014 show, Judge Osborne noted that about 1,420 Hoosiers were killed in combat during World War I.
None of the 4.7 million U.S. veterans of the war remain alive. The U.S. death toll was more than 116,500.
This show will explore Indiana's contributions that we did not previously highlight about the horrific conflict associated with doughboys, foxholes and gas masks.
According to the centennial committee's website:
James Gresham, a corporal, was killed in hand-to-hand combat while repelling a German trench raid in France. Ceremonies later this year in Indianapolis and Evansville will honor his sacrifice.
Many companies across Indiana placed their factories at the disposal of the government. In South Bend, car- and wagon-making Studebaker Corp. converted much of its operations to the production of military equipment, including artillery.
Base Hospital 32 was established in France as a result of $25,000 in funding for medical equipment from Eli Lilly. The hospital primarily was staffed by personnel from Indiana.
According to Jim Corridan, the only Hoosier to receive the Medal of Honor from World War I was Samuel Woodfill, who grew up in Jefferson County near Madison. Hailed as the war's most outstanding soldier by Gen. John Pershing, Woodfill (1883-1951) participated in combat heroics and saved the lives of U.S. troops under his command despite suffering under the effects of mustard gas.
© 2017 Hoosier History Live. All rights reserved.