Jan. 13, 2018
House of Tomorrow and other 1933 Chicago World's Fair homes
On the shores of Lake Michigan at the Indiana Dunes, five distinctive houses - including the legendary House of Tomorrow - are the focus of nearly as much public interest as the famous sand dunes. Designed as showplace homes for the 1933 Chicago World's Fair, the houses were brought by barge to the resort town of Beverly Shores, Ind., after the fair closed.
During the 80-plus years since arriving at their permanent location, the former exhibit houses - which include residences known as the Florida House and the Cyprus House - have had their share of ups and downs.
That's particularly true for the House of Tomorrow, which was built to embody futurists' ideas about how Americans would live during the 21st Century. With floor-to-ceiling glass walls, the 12-sided house had the world's first General Electric dishwasher, an automatic garage-door opener and central air conditioning. Its first-floor service area even included a small airplane hangar, on the assumption that personal air travel would be common in the years ahead.
"In the midst of the Great Depression, the House of Tomorrow ... offered millions a hopeful vision of a brighter, easier future," notes Indiana Preservation, a publication of Indiana Landmarks.
Perched on the Dunes, the five former exhibit houses are the only remaining structures from the 1933 Chicago World's Fair, which had a "Century of Progress" theme. Since the mid 1960s, the houses have been part of the Indiana Dunes National Lakeshore. Owned by the National Park Service, the houses are leased to Indiana Landmarks, the historic preservation organization. Landmarks, in turn, subleases them to tenants who agree to maintain them.
Four of the houses - including the pink Florida House, which has patios with sweeping views of Lake Michigan - are in good shape. But not the House of Tomorrow, which fell into shocking disrepair during the 1990s and is currently unoccupied. A $2.5 million fund-raising campaign is underway by Indiana Landmarks to finance the major restoration that is already in progress at the house. It no longer has an airplane hangar.
Todd Zeiger, director of Indiana Landmarks' northern regional office in South Bend, will be Nelson's studio guest to describe the colorful saga of the five distinctive homes in Beverly Shores.
At the 1933 Chicago World's Fair, 1.2 million people paid 10 cents apiece to tour the House of Tomorrow.
In 2016, the National Trust for Historic Preservation designated the house a "National Treasure," a label "reserved for significant structures in dire straits," according to a story in the Indianapolis Star. Because of their location on the Dunes, the houses take a beating from Mother Nature;
wind, sand and the harsh winters of far-northern Indiana conspire to make preservation an on-going challenge.
The town of Beverly Shores was created during the late 1920s and early '30s by two brothers, Chicago-based developers Frederick and Robert Bartlett, as an exclusive resort for "affluent individuals interested in escaping their crowded urban environment," according to Beverly Shores: A Suburban Dunes Resort (Arcadia Publishing) by Jim Morrow, a preservationist in northern Indiana. The town, which has a population today of about 600 residents, was named for Robert Bartlett's daughter, Beverly.
"The House of Tomorrow's nationwide publicity made it an extremely attractive promotional addition to Beverly Shores from Robert Bartlett's perspective," Morrow writes. "Bartlett had the house sited high on a dune overlooking the lake to take advantage of its transparent walls."
Chicago architect George Fred Keck designed the House of Tomorrow, which the press in 1933 described as "America's First Glass House."
The Florida House was designed by a Miami-based architect. The pink, Modernist-style house at the Chicago World's Fair captivated visitors, many of whom were living in houses built in Tudor, Queen Anne, Italianate and other architectural styles prevalent during the Victorian and Edwardian eras.
History Mystery
When the House of Tomorrow fell into disrepair, the former showplace house was listed periodically on the "10 Most Endangered" sites, Indiana Landmark's annual index of historically significant structures in jeopardy of survival. A rare type of barn is on the current "10 Most Endangered" list.

Less than 100 of this kind of barn remain across the Hoosier state. A county in northern Indiana calls itself the "world capital" of the unusual barn style. Most of these barns in Indiana were built between 1874 and 1936.

Question: What type of barn is it?

The call-in number is (317) 788-3314. Please do not call in to the show until you hear Nelson pose the question on the air, and please do not try to win if you have won any other prize on WICR during the last two months. You must be willing to give your first name to our engineer, you must answer the question correctly on the air and you must be willing to give your mailing address to our engineer, so we can mail the prize pack to you. The prize is a gift certificate to Story Inn, courtesy of Story Inn; and two passes to the Indiana History Center, courtesy of the Indiana Historical Society.

Seeking History Mystery on-air giveaways
Do you work for a  business or organization that could use a marketing boost? Contributing prizes for our weekly History Mystery on-air giveaway can be a great way to spur interest among the educated, affluent listeners of Hoosier History Live. In exchange for your prize contribution, you get a linked reference to your organization in the History Mystery section of our website and weekly email newsletter, as well as a mention by Nelson on the live show.
If you are interested in contributing prizes, contact molly@hoosierhistorylive.org for more details. The prize or voucher must be something that can be mailed in a regular business-size envelope and must also arrive in advance to our office before being offered in our newsletter. Or, arrangements can be made for the prizes to be picked up.  Tickets to dated performances are great, but must be offered well in advance.

Save the date! Hoosier History Live 10th Anniversary Party!
Mark your calendars for the Hoosier History Live 10th Anniversary Party.  The annual soiree will take place on Thursday, March 1, from 5 to 7:30 pm at Indiana landmarks Center, 1201 N. Central Ave. Brief remarks by Indianapolis Mayor Joseph  Hogsett and catering by MBP Distinctive Catering.
Nelson Price, host and historian
Molly Head, producer/project manager, (317) 927-9101
Michael Armbruster, associate producer
Cheryl Lamb, marketing and administrative manager
Richard Sullivan, senior tech consultant
Pam Fraizer, graphic designer
Garry Chilluffo, special events consultant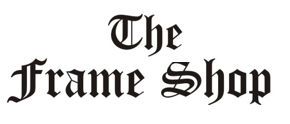 Please tell our sponsors that you appreciate their support!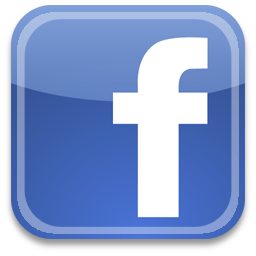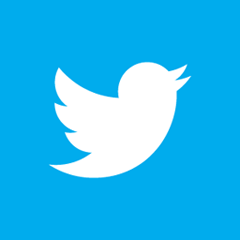 Acknowledgments to Monomedia, Visit Indy, WICR-FM, Fraizer Designs, Heritage Photo & Research Services, Henri Pensis, Chris Shoulders and many other individuals and organizations. We are an independently produced program and are self-supporting through organizational sponsorships and individual contributions. We do not receive any government funding. Visit our website to learn how you can support us financially. Also, see our Twitter feed and our Facebook page for regular updates.
Thank you!
We'd like to thank the following recent, new and renewal contributors whose donations help make this show possible!
Jo Ellen Meyers Sharp.
Theresa and David Berghoff.
Juliet Emanuel.
Emerson Houck.
James H. Madison.
Tom Spalding.
Robin and Deneice Jarrett.
Jan 20, 2018 - Upcoming
Indy wife of Treasure Island's Robert Louis Stevenson
Unlikely as it may seem, Scottish novelist, poet and essayist Robert Louis Stevenson - author of such classics as Treasure Island (1883) - married an Indianapolis native.
Fanny Vandegrift was more than 10 years older than Stevenson. Born in 1840 to a prosperous family during the early years of the Hoosier capital, she had left an unfaithful first husband (whom she later divorced) when she met Stevenson at a dinner party in Paris during the 1870s.
Stevenson, the author of The Strange Case of Dr. Jekyll and Mr. Hyde (1886), wrote most of his best-known works after he met Fanny Vandegrift; some historians even regard her as his muse.
Indianapolis historian Sharon Butsch Freeland, who has researched and written about Fanny Vandegrift's colorful life, will be Nelson's studio guest.
Fanny's father, a prosperous lumber dealer in Indianapolis, was a close friend of Rev. Henry Ward Beecher, the preacher at Second Presbyterian Church during the 1840s. (Beecher, the brother of Uncle Tom's Cabin novelist Harriet Beecher Stowe, eventually moved to New York and became one of the best-known clergymen in America.) In fact, Beecher baptized young Fanny in the White River.
According to Sharon's research, the Vandegrifts initially lived in a red brick home across from Monument Circle, then known as Governor's Circle. At the time, Second Presbyterian was adjacent to the house; since the late 1950s, the church has been in the 7700 block of North Meridian Street.

Also unearthed by Sharon: the Vandegrifts owned a farm in Hendricks County, the farmhouse of which still stands. Fanny stayed with her parents at the farmhouse during a rocky period with her first husband, Sam Osbourne, who lived in Nevada and California, where he patronized saloons and brothels, according to historians.

In the 1870s, Fanny and the couple's three children moved to Europe. She eventually enrolled as an art student at an academy in Paris, where she met Robert Louis Stevenson, who was in frail health. When they married in 1880, she had just turned 40 and he was 29. The couple honeymooned in California, where they decided to live during the first years of their marriage.

Although the marriage initially upset Stevenson's family in Scotland, Sharon writes that they were won over after the novelist took Fanny to Edinburgh to meet them. "Fanny's father-in-law was so impressed with her literary judgment that he made his son promise never to publish anything without Fanny's approval."

In 1880, the Stevensons moved to Samoa in search of a climate that would provide relief for his respiratory problems. Robert Louis Stevenson died on his village estate in Samoa in 1894 at age 44. Fanny lived until 1914 and is buried next to Stevenson on Mount Vaea, which overlooks the Samoan capital of Apia and its harbor.


© 2018 Hoosier History Live. All rights reserved.