June 23 2018
Eagle Creek Park, Broad Ripple Park and other Indy park histories
Often touted as one of the country's largest urban parks, Eagle Creek Park in northwest Indianapolis is situated on densely wooded land that once was the secluded summer retreat and private nature preserve of a civic leader.
Broad Ripple Park has a rollicking history that dates to the early 1900s. Before he starred as Tarzan in Hollywood movies, Johnny Weissmuller won the Olympic Swimming Trials held in 1924 at an outdoor pool at the park that preceded the current pool. In July 1999, Broad Ripple Park became the site of the city's first public dog park, or "bark park," as it's called by many of its users.
Just as Indy Parks develops master plans for 62-acre Broad Ripple and Riverside Park, both bordering the White River, we will do a deep dive into their histories, as well as those of Eagle Creek and two other public parks in Marion County, Garfield Park on the southside and Skiles Test Park on the northeastside. Nelson's studio guests will be:
Tim Nation, executive director of the Peace Learning Center located at Eagle Creek. Tim has researched and does public presentations about the evolution of the sprawling park; it was created on expanses of property acquired beginning in the 1930s by J.K. Lilly Jr., a businessman and philanthropist. The park's Ornithology Center is housed in a building that once was Lilly's private library.
And Julee Jacob, a senior project manager for Indy Parks who is helping oversee the master plans for Broad Ripple and Riverside. Although both of the parks once were the settings for amusement parks - Riverside Amusement Park was a major attraction for generations of Hoosiers until its closing in 1970 - those eras won't be the focus of today's show. Julee emphasizes that both amusement parks were privately owned and not part of the city park system. And we showcased the Amusement Park History during a show in July 2011.
Instead, we will dive deeply into aspects of the parks' histories that may be unfamiliar to many listeners, including some chapters that even pre-date European settlement. According to various accounts, Native Americans - particularly the Miami and Lenape (Delaware) Indians - hunted and fished in the early 1800s on the land that later became Eagle Creek Park.
At Eagle Creek - which today has everything from hiking trails and a swimming beach to a Go Ape "treetop adventure course" - the Lilly-owned property started with 12 acres in the 1930s and had expanded to 3,000 acres by the 1950s. His estate included a lodge and a swimming pool in addition to the library, which was built with a massive vault for Lilly's cherished collections.
Garfield Park, which is considered to be the oldest park in the Indianapolis park system, traces its beginnings to 1873. The city purchased the land from civic leaders who had created a harness racetrack known as Southern Park on the site. After President James Garfield was assassinated in 1881, the park was renamed in tribute. The Garfield Park Conservatory and pagoda, which originally were built during the early 1900s, became a source of pride for southsiders and the sites of popular social events, including festive dances.
In addition to our stroll through park history, we will explore the master plans being developed by our guest Julee Jacob and her Indy Parks colleagues for Broad Ripple and Riverside. The plans involve design concepts with, as the Indianapolis Star put it, a "long-term vision" for the parks.
Broad Ripple Park was created on riverside land that in 1822 had been a family farm founded by Jonas Huffman, a pioneer to the area. During the 1860s, his descendants and their neighbors established a picnic area for public use, according to a history prepared for Indy Parks.
In the 1890s, electric streetcars brought Indianapolis residents to Broad Ripple, then a separate village, so they could savor the area as a summer retreat from the heat and dust of the city. During that era, James Whitcomb Riley wrote a poem extolling the "eloquent tranquility" of a fishing trip to Broad Ripple.
The lure of Eagle Creek as a tranquil area for summer cottages and even year-round residences appealed to several families years before J.K. Lilly (1893-1966) created his estate there. Some structures built at Eagle Creek by early property owners are still standing.
Since the 1980s, rowing opportunities at Eagle Creek - both competitive and recreational - have brought regional and even national attention. The Indianapolis Rowing Center is located at Eagle Creek and has been the setting for national championship regattas as well as the rowing and sailing competitions during the 1987 Pan American Games.
Riverside Park has long been known for its public golf courses. The first course there was established more than 100 years ago; it was created on land that Thomas Taggart, an enthusiast of recreation who was mayor from 1895 to 1901, pushed for the city to purchase. His detractors referred to Riverside as "Taggart's Folly" because it had been prone to flooding from the White River.
History Mystery
During the summer, a jazz concert is held every Wednesday evening at a park in Indianapolis. The concert series begins in June and concludes in August. WICR-FM (88.7) typically has on-air personalities and production staff at the concert series in the park. Local and regional jazz acts perform during the Wednesday evening park concerts.
Question: What Indy park is the setting for this summer jazz series?
The call-in number is (317) 788-3314. Please do not call in to the show until you hear Nelson pose the question on the air, and please do not try to win if you have won any other prize on WICR during the last two months. You must be willing to give your first name to our engineer, you must answer the question correctly on the air and you must be willing to give your mailing address to our engineer so we can mail the prize pack to you. The prize is a gift certificate to Story Inn in Brown County, courtesy of the Story Inn, and four passes to the Indiana History Center, courtesy of the Indiana Historical Society.
Roadtrip: Muscatutuck National Wildlife Refuge near Seymour
Guest Roadtripper Terri Gorney of Fort Wayne, a nature and birding devotee, suggests that we visit Muscatutuck National Wildlife Refuge, located just a few miles off I-65 in southern Indiana near Seymour. Its 7,724 acres includes forests, wetlands and grasslands; with its varied habitats, the refuge serves as home to creatures as diverse as bald eagles and river otters. Terri says it's also a great place to spot migrating waterfowl and sandhill cranes in the early spring and late fall.
Muscatutuck has paved roads throughout for driving and stopping to view wildlife. Foot trails wind among the various habitats, offering visitors the opportunity to see a wide range of animals. And the nature center has a bird viewing room and a gift shop that benefits Friends of Muscatutuck.
If you're hungry after your outdoor adventure, Terri recommends a stop at Batar, a quaint café and tea room next to the refuge on U.S. 50. While you're enjoying your lunch, you'll have excellent views of the countryside.
"Enjoy your Indiana summer!" says Terri.
Bam! Pow! Superhero show was a knock-out!
Nelson Price, host and historian
Molly Head, producer/project manager, (317) 927-9101
Michael Armbruster, associate producer
Cheryl Lamb, administrative manager
Richard Sullivan, senior tech consultant
Pam Fraizer, graphic designer
Garry Chilluffo, special events consultant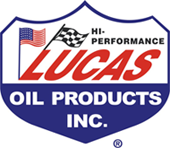 Please tell our sponsors that you appreciate their support!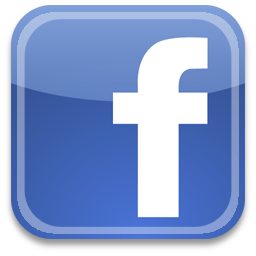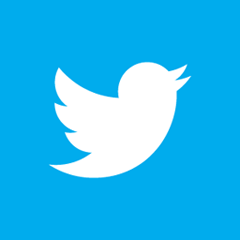 Acknowledgments to Monomedia, Visit Indy, WICR-FM, Fraizer Designs, Heritage Photo & Research Services, Henri Pensis, Chris Shoulders and many other individuals and organizations. We are an independently produced program and are self-supporting through organizational sponsorship, and by individual contribution which can easily be made at the yellow button on our newsletter or website. For organizational sponsorship, which includes logos, links, and credits in the show, contact Molly Head at (317) 927-9101 or email her at molly@hoosierhistorylive.org. Any of our podcasts can be sponsored for a nominal fee as we gear up for online distribution.
Thank you!
We'd like to thank the following recent, new and renewal contributors whose donations help make this show possible!
Daniel Craig
In memory of Elizabeth Meyer Strain Gunn by Roz Wolen
Margaret Smith
Stacia Gorge
Robin Jarrett
June 30, 2018 - Upcoming
Girl Scouts evolution with Deborah Hearn Smith
As a 7-year-old student at School 60 on the northside of Indianapolis, she joined a Girl Scout troop at the urging of her mother.
Who could have predicted that Deborah Hearn Smith would go on to a career of nearly half a century with what is now Girl Scouts of Central Indiana, including serving as the CEO until her retirement last year? Just as the Indiana Historical Society is about to name Deborah a Living Legend along with three other notable Hoosiers, she will be Nelson's studio guest as we explore the evolution of the organization she has devoted her life to.
According to a state history compiled by the Girl Scouts, the first troop in Indiana may have been one organized in the Jackson County town of Crothersville in 1912. The historic photo above depicts the troop on an excursion and picnic to the town of Henryville in August 1912. In March of that year, the Girls Scouts in the United States was founded in Savannah, Georgia, by Juliette Low. Earlier in her life, Low had been part of the Girl Guide movement in England.
Our guest Deborah Hearn Smith, a Shortridge High School graduate (class of '66), began as a field executive with the Girl Scouts in 1970, upon graduation from college. She devoted the next 47 years to the Girl Scouts, working on initiatives that engaged girls in science, technology, engineering and math; Deborah was also known for leading the organization's outreach to cultural minorities.
"Her Girl Scouts journey has spanned most of her lifetime, and she is estimated to have impacted the lives of one million girls across the state," the Indianapolis Recorder newspaper noted when Deborah's retirement was announced in May 2017. Ten years earlier, she had overseen the reorganization and merger of five regional Girl Scouts councils. Deborah also is credited with reducing dependence on cookie sales as a revenue source by Girl Scouts here.
She recently wrote a column for the Indianapolis Business Journal reacting to the decision by the Boy Scouts of America to admit girls. That's among the aspects of scouting's social history we will explore during our show.
Noting that Low included as one of several Girl Scout "laws" the statement that "a Girl Scout is a friend to all, and a sister to every other Girl Scout no matter to what social class she may belong," a history prepared by the organization adds: "Girl Scouting was aimed at all girls, but existing social attitudes shaped the development of scouting among girls of color. It was not until the early 1950s that many campgrounds and troops were integrated."
Even so, diverse Girl Scout troops were organized in Indiana within a decade of the founding of the country's first troop. An African-American troop was active in Indianapolis as early as 1921, according to an account of the organization's evolution here.
In addition to our guest Deborah Hearn Smith, the Indiana Historical Society plans to name as Living Legends civic leaders Leonard Hoops, CEO of Visit Indy; Sallie Rowland, founder of Rowland Design Inc. and the first woman to serve on several corporate boards; and Jeff Smulyan, founder of Emmis Communications Corp. The four Legends will be honored during a gala on July 27 at the Eugene and Marilyn Glick Indiana History Center.
© 2018 Hoosier History Live. All rights reserved.