September 21, 2019
Ask Nelson - and Reid Duffy, too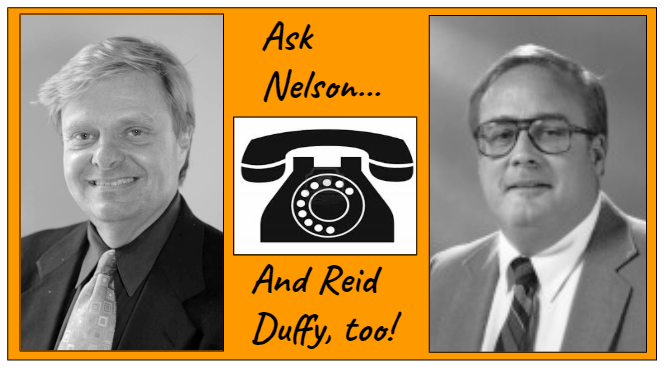 It's time for another "Ask Nelson..." show, which we've featured regularly over the eleven years Hoosier History Live has been on the air. As usual, our host, author and historian Nelson Price, is joined by a co-host, this time one who will be familiar to long-time TV viewers across Central Indiana. Reid Duffy, a popular personality for nearly 30 years on WRTV-Channel 6 in Indianapolis, will join Nelson; the two will interview each other in between phone calls from listeners.
Reid is undoubtedly best known for his Duffy's Diner feature about Indiana restaurants, which appeared on WRTV from 1978 to 1995, as well as his humorous and human-interest pieces on a range of topics. Now retired, Reid has been inducted into the Indiana Broadcast Pioneers Hall of Fame.
At any point during the show, listeners are invited to call in with questions for Nelson or Reid. The WICR-FM studio number is (317) 788-3314.
Although the topics covered in the show depend on listeners' call-in questions, Nelson does have an agenda. First, he plans to provide historical context about a controversial public figure who is back in the news more than 85 years after he was killed.
Bank robber John Dillinger (1903-1934) - known as "Public Enemy No. 1" during the Great Depression - has been the focus of national media attention in response to recent requests by some of his surviving family members to have his body exhumed. They were encouraged by The History Channel, which originally hoped to put together a documentary on the exhumation but recently pulled out of the project. Some family members have objected to tampering with Dillinger's burial site, located in Crown Hill Cemetery in Indianapolis.
Ever since Dillinger was shot and killed by federal agents and Chicago-area police officers, rumors have circulated that the corpse was not that of the outlaw. In Nelson's book Indiana Legends: Famous Hoosiers from Johnny Appleseed to David Letterman (Hawthorne Publishing), he describes how Dillinger took steps to alter his appearance while in hiding.
In addition to darkening his hair with black dye, Dillinger had his facial features altered at the East Chicago, Ind., home of a plastic surgeon. He also asked the surgeon to scar his fingerprints with acid in an attempt to prevent identification.
Born in the Brightwood neighborhood of Indianapolis, Dillinger lived as a teenager and young adult on his family's farm in Mooresville.
During our show, Nelson will also share insights about the 50th anniversary of one of the most tragic episodes in Indiana history. In September 1969, two aircraft collided near Shelbyville, resulting in the state's worst aviation disaster.
All of the 78 passengers and four crew members aboard an Allegheny Airlines flight traveling from Cincinnati to Indianapolis were killed when the DC-9 jet crashed into a soybean field. It plummeted to the ground after colliding with a much smaller plane, a single-engine Piper Cherokee; the pilot of that plane was also killed.
Earlier this month, a memorial was dedicated on the site of the tragedy, which also is the focus of a commemorative website.
Lighter aspects of the state's heritage also will be explored during our show. Reid Duffy, an avid baseball fan, plans to discuss minor league baseball teams and their ballparks in Indiana.
They will include the popular Fort Wayne TinCaps, a Class A minor league team that's affiliated with the San Diego Padres. Reid has attended games of the TinCaps in their home stadium, Parkview Field, which opened in downtown Fort Wayne in 2009. The TinCaps name is a salute to folk hero Johnny Appleseed (real name: John Chapman), whose fictionalized depiction in a Disney cartoon featured the character wearing a cooking pot on his head. Most historians emphasize that Chapman, who died in the Fort Wayne area in 1845, did not wear a cooking pot as a hat.
Reid also will describe the Gary SouthShore RailCats, a minor league team in northwest Indiana. Its name is an homage to the area's history of freight lines and the South Shore commuter train. The train is visible from the RailCats' ballpark, which is named the U.S. Steel Yard in another tip of the hat to the area's industrial heritage.
Listener calls during our show are not restricted to these topics or to history topics that have been in the news recently. Nelson and Reid will welcome questions, comments and insights about any slice of our state's heritage.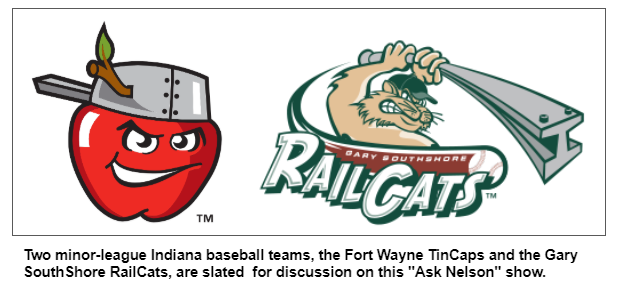 Roadtrip: the Kokomo Opalescent Glass factory
Guest Roadtripper, author, and travel writer Jane Ammeson suggests a tour of the Kokomo Opalescent Glass factory, located in its namesake city in Howard County, an hour north of Indianapolis.
Glass production was a flourishing industry in Indiana in the late 19th century. Thanks to the natural gas boom that occurred during that time, Indiana had abundant energy resources for the heat-intensive glass-making process. The sand required for glass production was taken from the dunes at the southern tip of Lake Michigan, and the state's many rail lines facilitated nation-wide distribution of the finished product. To learn more, check out the Hoosier History Live show on this topic from 2014.
Although the gas boom didn't last, Kokomo Opalescent Glass survived, and today is open for tours. Visitors witness the same technique for manufacturing art sheet glass that the company has been using since it opened in 1888. In the vast KOG manufacturing room, an amalgam of raw materials - soda ash, silica sand, crushed limestone, feldspar colors and other minerals - are melted in clay pots that can hold about 1200 pounds of the mixture. The glass-making process requires "cooking" the constituent ingredients for about 17 hours at a temperature of 2400 degrees Fahrenheit.
Visitors also get to see glass blowers making a variety of artistic objects, from blown glass rondels to unique glass paperweights and vases.
Jane has lots more to share about the types of glass produced by KOG and stories of how that glass has been used in historic buildings and fine art, but we'll save those for the show!
History Mystery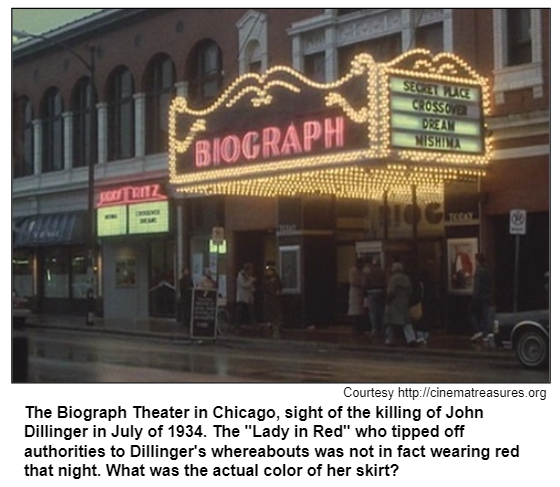 The woman who betrayed John Dillinger by alerting authorities that the fugitive bank robber would be attending a movie at the Biograph Theater in Chicago on a night in July of 1934 has been deemed by popular imagination as the "Lady in Red."
Much of the "Lady in Red" story is true. The woman was the Chicago landlady of Dillinger's girlfriend, and both women accompanied Dillinger to a showing of the movie Manhattan Melodrama starring Clark Gable. Tipped off by the Lady, Federal agents and police officers from East Chicago, Ind., were waiting outside the theater for the outlaw to emerge after the show with the two women.
One crucial detail is wrong, however: the infamous informant was not wearing red.
Question: What color was the skirt worn by the woman who tipped off authorities to John Dillinger's whereabouts on the night of his death?
The call-in number is (317) 788-3314. Please do not call into the show until you hear Nelson pose the question on the air, and please do not try to win the prize if you have won any other prize on WICR during the last two months. You must be willing to give your name and address to our engineer and be willing to be placed on the air.
The prizes this week are a gift certificate to Story Inn in Brown County, courtesy of Story Inn, and two admissions to the Benjamin Harrison Presidential Site, courtesy of Benjamin Harrison Presidential Site.
Our reach - and our production costs - are expanding!
The news is in: Hoosier History Live's expansion into podcasting is increasing our listenership by leaps and bounds!
As many of our fans have discovered, it's easy to "tune in" to our weekly radio show by accessing the podcast on apps such as Stitcher and Apple Podcasts, or wherever you download or stream your favorite podcasts. You can also "Click here to listen to the podcast" below shows listed on our archive page or at the top of the newsletter and website.
But as our podcast audience grows, so do the demands upon our Internet server and our devoted Hoosier History Live production and editing team. Our podcasts are free to listeners, of course, but they definitely cost money to create and make available to the public.
Won't you consider helping out? To make a personal donation, click on the yellow "Donate" button on our newsletter or website. We can publish your name with a big "Thank You!" or you can remain anonymous, as you prefer.
If you own a business or run an organization, please consider a sponsorship. We'll express our appreciation by featuring your business or organization's logos, links, and voiced credits in the live show and in podcasts. To arrange for a sponsorship, contact producer Molly Head at (317) 927-9101 or email her at molly@hoosierhistorylive.org.
Nelson Price, host and historian
Molly Head, producer/general manager, (317) 927-9101
Michael Armbruster, associate producer

Cheryl Lamb, administrative manager
Richard Sullivan, senior tech consultant
Pam Fraizer, graphic designer
Garry Chilluffo, special events consultant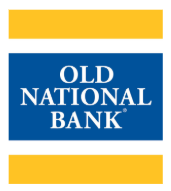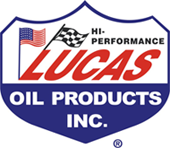 Please tell our sponsors that you appreciate their support!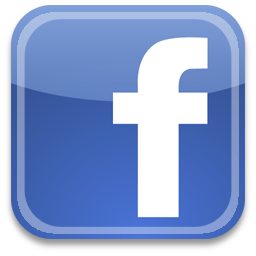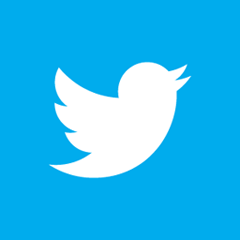 For organizational sponsorship, which includes logos, links, and voiced credits in the show and in podcasts, contact producer Molly Head at (317) 927-9101 or email her at molly@hoosierhistorylive.org. Our podcast listens are increasing at a rate of 17% a month!
Acknowledgments to Visit Indy, Fraizer Designs,WICR-FM, Henri Pensis, Aaron Duvall, Chloe Tyson, and many other individuals and organizations.
Thank you!
We'd like to thank the following recent, new and renewal contributors whose donations help make this show possible!
Bruce and Julie Buchanan
David Willkie
Coby Palmer in memory of Gary BraVard
Tim Harmon
September 28, 2019 - coming up
Adventures in personal DNA testing - encore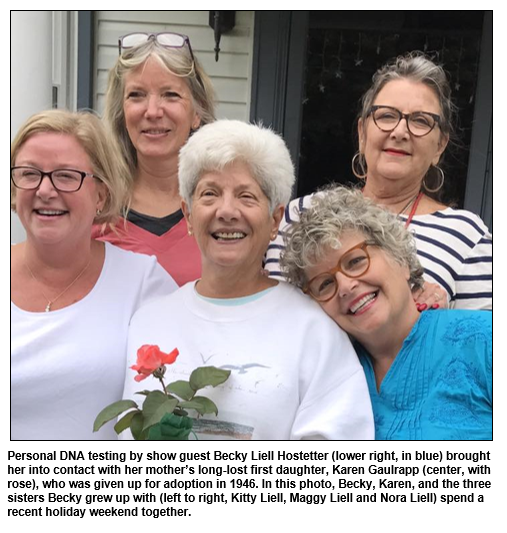 As is clear from the popularity of the PBS show Finding Your Roots, and from the high volume of visitors to the website ancestry.com, many Americans are interested in learning about their family history. And with the advent of personal DNA analysis from services such as 23andMe and AncestryDNA, more and more individuals are learning about the admixture of ethnicities in their genetic heritage, as well as discovering possible matches for unknown blood relatives who have undergone DNA testing themselves.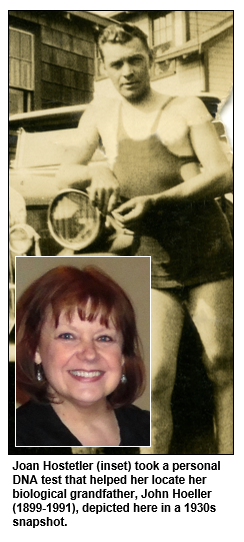 But these tests have raised thorny questions. What does our genetic information tell us about ourselves? If we use online sleuthing to contact relatives revealed by the DNA tests, should we consider them family? What if they would rather not have heard from us? And what if we learn that the race or ethnicity revealed by our DNA is different than the one we had always identified with? Does the newly available genetic information outweigh culture, tradition and family lore in our sense of who we are?
In this Hoosier History Live show originally broadcast in 2017, we examine what personal DNA testing reveals about ourselves and our shared history. Guest host and associate producer Mick Armbruster interviews three Hoosier women who have recently conducted a personal DNA analysis that yielded surprising results. Mick's guests in studio are:
Joan Hostetler, a photo historian and founding director of The Indiana Album. She had her DNA analyzed in 2015 and learned some surprising things about the ancestry of her mother, who had been adopted as an infant in 1927. Joan's mother knew only that she had been born in Fort Wayne, Ind., and that her birth mother, Joan's biological grandmother, had identified herself as a musician and requested that the baby she was giving up eventually be given piano lessons.

Despite years of searching, Joan and her mother were unable to learn the names of Joan's maternal biological grandparents before Joan's mother passed away in 2005.
Becky Hostetter, a vegetarian chef and co-owner of Duos Indy. Her genetic testing connected her to a long-lost half sibling; as Becky had known for years, her mother had gotten pregnant while serving in the Women's Army Corps during WWII at Camp Ritchie, Md., and had given the baby up for adoption.
In the 1970s Becky and her mother attempted to find the adopted sibling, but to no avail. What little information they had about the person could be summed up on a 3x5 index card: Female, weighed less than 6 lbs. at birth, reddish hair and born May 30, 1946, in a military hospital in New Hempstead, N.Y.

Becky's 2015 DNA test eventually led to locating this long-lost sister and a joyful reunion (including Becky's three other sisters) in 2017. But that wasn't the only surprise: Becky's DNA testing exposed other family secrets about her biological parentage and ethnic heritage.
Maxine Brown, a historian and preservationist from Corydon, Ind., and founder of the Leora Brown School renovation project, which restored one of Indiana's oldest African-American schools. Before DNA analysis she knew of her ancestors who came into Indiana Territory in 1814 with a group of nearly one hundred enslaved people. They were accompanied by an elderly white Anglican couple, Paul and Susannah Mitchem, who originally were from Virginia. The Mitchems were abolitionists whose goal was to bring former slaves into the nominally free territory of Indiana. Maxine's great-great-great grandmother Milly and her five children came into the Indiana Territory as a part of this group.
When Maxine had her DNA tested in 2017, however, she was surprised to learn that despite identifying as African American throughout her life, her genetic heritage is more Irish than any other ethnic group. She also discovered that her white great great grandfather, John Wimp Jr., (1838-63) was a slaveholder and fathered her great-grandmother, Emeline Wimp Brown. Through genealogy groups, Maxine has been in touch with many of her white Wimp relatives, who she says call her "cousin" as a term of affection.
Learn more:
© 2019 Hoosier History Live. All rights reserved.