Saturdays, noon to 1 p.m. ET on WICR 88.7 FM.
Or stream audio live from anywhere on WICR Online!
You can listen to recent shows by clicking the podcast links below, or check out our extensive archive of past shows available as podcasts.
In case you missed our October 23 show, "Serial killer Belle Gunness and her La Porte murder farm"
Click here to listen to the podcast.
In case you missed our October 16 show, "World War 1 and Hoosiers: their diaries and letters"
Click here to listen to the podcast.
In case you missed our October 9 show, "Weird and spooky stories from Wabash county"
Click here to listen to the podcast.

October 30, 2021
Eugenics in Indiana
In 1907, a national "first" occurred in Indiana, but it wasn't for an achievement that would be regarded with historic pride. Indiana passed the first state eugenics law in the entire country, mandating the sterilization of some men and women in state custody.
Although the 1907 law was found to be unconstitutional during the 1920s, a revised law was eventually passed. It wasn't until the 1970s were all of Indiana's mandatory sterilization laws repealed.
Nelson will be joined by his guest, the distinguished Dr. Richard Gunderman, a professor of radiology, pediatrics and medical education at the Indiana University School of Medicine, for insights into the eugenics movement and how it took hold in Indiana. Dr. Gunderman, who has both MD and Phd degrees, also will do a virtual presentation about eugenics during the Spirit and Place Festival. That free presentation, arranged by the Indiana Medical History Museum, will be Nov. 12 at 6 pm.
During the early 1900s, advocates of eugenics contended that sterilization of people deemed "unfit", often including the mentally ill, "mentally deficient" and some criminals could prevent the propagation of traits deemed undesirable. Advocates also contended that some undesirable people were certain to become "bad parents".
An Indiana state history marker about the 1907 eugenics law in Indiana was erected 100 years later on the grounds of the Indiana State Library, 140 N. Senate Ave. The marker is within sight of the Indiana Statehouse, where Gov. J. Frank Hanley approved the 1907 eugenics law passed by the state legislature. Casey Pfeiffer, marker manager for the Indiana Historical Bureau, emphasizes that markers are not intended to celebrate their topics, but rather to inform and educate the public about significant events, people and places in history.
According to research by IUPUI, the state law allowed the involuntary sterilization of "confirmed criminals, idiots, imbeciles and rapists." After the Indiana Supreme Court ruled the 1907 law was unconstitutional for violating the due process rights of people in mental hospitals, prisons and other state institutions. A revised law was implemented in 1927 that included more safeguards for the rights of patients and prisoners.
According to the IUPUI research, more than 2,300 of the "state's most vulnerable citizens" were sterilized under the 1927 law until it was repealed. Eugenics laws were eventually passed in 28 states, according to an article in the Indiana Law Journal.
Our guest, Dr. Gunderman, has been researching the eugenics movement. He is the author of 15 books and is a 10-time recipient of the IU Trustees Teaching Award.
Roadtrip: Meltzer Farm and Meltzer Woods
Guest Roadtripper Suzanne Rollins Stanis, Director of Heritage Education at Indiana Landmarks, suggests a Roadtrip to the Meltzer Farm southeast of Shelbyville where you may view from the road a wonderfully preserved Hoosier farmstead dating from the 1850s. The farm includes the original 1850s farmhouse and timber-frame barn, log barns, a log cabin, a one-room brick schoolhouse, gas well, artesian well, an outhouse, and a pumpkin patch.
Frederick Meltzer moved from Germany to Shelby County and purchased the homestead in 1857, the first in a long line of Meltzers who continue to farm the land. For their role in preserving Meltzer Farm, siblings Kris Meltzer and Karen Meltzer-Armstrong won the 2021 John Arnold Award for Rural Preservation, presented by Indiana Landmarks and Indiana Farm Bureau.
Just south of the farm is an old growth forest and nature preserve called Meltzer Woods, one of the many properties maintained by Central Indiana Land Trust. 'Old Growth' means the land has trees more than 150 years old and has been left as forest for a century or more. Here you can walk under majestic trees, some dating back to the 1600s. Meltzer Woods is what much of Indiana looked like when the first European settlers arrived. Or, as Nelson says, "Years ago a squirrel could cross the entire state by simply jumping from tree to tree."
Unlike the Meltzer Farmstead, which is on private property and can only be seen from the road, Meltzer Woods is free and open to the public for hiking and exploring. It's located at 1522 South 600 East in Shelby County, and there is a free parking lot for visitors on the east side of 600 East.
Hoosier History Live is serious about needing financial help
Hoosier History Live does not just simply "happen". Every month we have fixed costs to maintain, such as updating our website, keeping our newsletter current, creating our weekly podcasts, and maintaining social media. We enjoy creative freedom as an independently produced project. We think we have a media voice like no other.
The thing about professionals is that we always make everything look so easy. Which is deceiving in that we really work very hard.
Would you like to help us finish out the year with our full features, such as weekly newsletter, podcasts, and social media? And would you also be okay with some of your funding going into preserving and distributing our show archives? We are proud of the work we do, weekly, monthly, and year after year. We are also committed to preserving our show archives and making sure all our podcasts are free to listen to and available to all. Molly Head will be leading this major project.
For individual contributions, just visit the yellow "donate" button on our e-newsletter or website. Prefer paper? Visit
Support the show!
For organizational sponsorship, which includes logos, links, and voiced credits in the show and in podcasts, email molly@hoosierhistorylive.org, or call or text (317) 506-7164.
Nelson Price, host and historian
Molly Head, producer/general manager, (317) 506-7164 
Ryan DeRome, associate producer
Cheryl Lamb, administrative manager
Richard Sullivan, senior tech consultant
Pam Fraizer, graphic designer
Garry Chilluffo, consultant
Please tell our sponsors that you appreciate their support!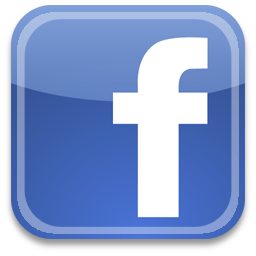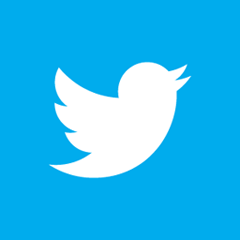 For organizational sponsorship, which includes logos, links, and voiced credits in the show and in podcasts, email molly@hoosierhistorylive.org, or call or text (317) 506-7164  for information. Our podcast listens are increasing and we are being distributed on Indiana Memory and the National Digital Public Library. Grow with us as our podcast and internet presence expands! Thanks also to Visit Indy, Fraizer Designs, WICR-FM, Henri Pensis, Genesis Brown, Kielynn Tally, Heather McIntyre, Justin Clark, and many other individuals and organizations.

Thank you!
We'd like to thank the following recent, new and renewal contributors whose gifts help make this show possible!
David Yount
Madalyn Kinsey
Charles Schisla
Greg Larson
David and Theresa Berghoff
Tom Swenson
John Stanton
Kathleen Angelone 
Melissa Martin 
Dr. William McNiece
Michael Freeland and Sharon Butsch Freeland
David E. and Lynne J. Steele
Ann Frick
Ryan Zumbahlen
Tim and Meg Shelly
Copyright 2021
Share this email
Manage your preferences | Opt out using TrueRemove®
Got this as a forward? Sign up to receive our future emails.
View this email online.
This email was sent to [% member:email %].
Continue receiving our emails, add us to your address book.