November 13, 2021
Jimmy Mack - Indy's version of Dick Clark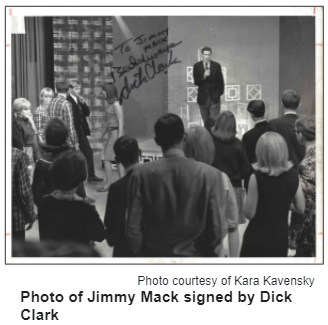 When Indianapolis–based TV and radio personality Jimmy Mack recently passed away at the age of 99, many tributes referred to him as "Indy's own Dick Clark". That's because during the 1960s and late '50s, Jimmy Mack was the popular host of teen dance shows "Bandstand 13" and "Teen Twirl" that were modeled after Dick Clark's American Bandstand.
Jimmy Mack (whose real name was Jimmy McDowell) also was a well–known disc jockey and appeared at concert venues to play records before nationally known groups performed in Indiana. Sometimes Jimmy, who eventually was inducted into the Indiana Broadcast Pioneers Hall of Fame, did brief, on–location interviews with headliners like Sonny and Cher. Then he broadcast the footage on "Bandstand 13", which aired on Channel 13 (then WLWI, now WTHR) from 1965 through 1969 and typically featured local bands.
But there were many dimensions to Jimmy Mack's life beyond his broadcast career, which included "Teens & Tunes", a radio show that began in 1958, as did the "Teen Twirl" TV show on WISH/Channel 8. Jimmy was a veteran of World War II who was in London on V–E Day because he had been singing and recording with a band of U.S. Army soldiers. At Camp Atterbury in Indiana for Army training, Jimmy had helped organize the touring Gable Gators Band.
During our show, we will explore a range of aspects of the colorful life and career of Jimmy Mack, who died in October. Nelson will be joined by one of Jimmy's daughters, singer Robyn McDowell, who moved from Indy a few years ago to Tarpon Springs, Fla.
During her father's heyday on TV in Indianapolis in the late 1960s, Robyn and her sister, Bonnie Hinkle, were members of the Shy Ones, an all–female pop rock group that performed at college campuses and other venues. In 2016, when Jimmy Mack was 94 years old, he and Robyn were among our guests on a Hoosier History Live show about "Rock and Roll across 1960s Indiana".
During his World War II service in the Army, Jimmy was assigned to work at a military hospital in England where the patients included Army Air Force pilots and crew members who had been flying dangerous missions over enemy territory. An oral interview with Jimmy about his war experiences is featured in the book WW II Duty, Honor, Country: The Memories of Those Who Were There, an anthology about Hoosiers involved in the conflict. The book's co–author, Indianapolis teacher Steve Hardwick, is expected to phone in during our show and share insights about Jimmy.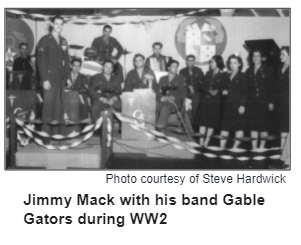 So is Indianapolis–based writer Kara Kavensky, who has been organizing thousands of letters sent during World War II between Jimmy and his wife, Peggy, who died in 2009. Peggy McDowell was a singer and a producer with Jimmy of several of the Indianapolis radio shows that he hosted during the 1950s. He also was well–known for his starring roles at Footlite Musicals and in other community theater productions.

But his greatest fame in central Indiana undoubtedly derived from "Bandstand 13" and other teen dance and band–focused programs that resulted in local comparisons to Dick Clark. On American Bandstand, the long–running national showcase for pop music performers and teen dancers, Dick Clark even interviewed Jimmy Mack by phone in 1968.

Hoosier History Live is serious about needing financial help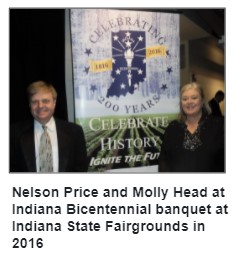 Hoosier History Live does not just simply "happen". Every month we have fixed costs to maintain, including updating our website, keeping our newsletter current, creating our weekly podcasts, and maintaining social media. We also must pay for skilled editing, as well as for website and newsletter software costs.
The thing about professionals is that we always make everything look so easy. Which is deceiving in that we really work very hard. 
Would you like to help us continue with our full features, such as regular website updates, newsletter, podcasts, and social media?  And would you also be okay with some of your funding going into preserving and distributing our show archives? We are proud of the work we do, weekly, monthly, and year after year. We are also committed to preserving our show archives and making sure all our podcasts are free to listen to and available to all.
We we are pleased to announce an increasing number of individual contributions, as well as renewed sponsorship support from the Society of Indiana Pioneers and the Vonnegut Library and Museum. Thank you.
For individual contributions, just visit the yellow "donate" button on our e-newsletter or website. Prefer paper? Visit  Support the show!  For organizational sponsorship, which includes logos, links, and voiced credits in the show and in podcasts, email molly@hoosierhistorylive.org, or call or text (317) 506-7164
Nelson Price, host and historian
Molly Head, producer/general manager, (317) 506-7164 
Ryan DeRome, associate producer
Cheryl Lamb, administrative manager
Richard Sullivan, senior tech consultant
Pam Fraizer, graphic designer
Garry Chilluffo, consultant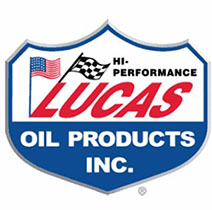 Please tell our sponsors that you appreciate their support!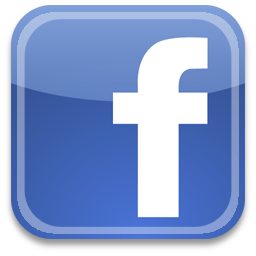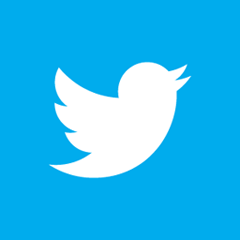 Acknowledgments to WICR-FM, Fraizer Designs, The Indiana Album, Monomedia, Indiana Historical Bureau, Indiana Landmarks, Henri Pensis, Kielynn Talley, Heather McIntyre , and many other individuals and organizations. We are independently produced and are self-supporting through organizational sponsorship and through individual contribution at the yellow button on our newsletter or website. For organizational sponsorship, which includes logos, links, and voiced credits in the show, contact Molly Head at (317) 506-7164 or email her at molly@hoosierhistorylive.org. Our media reach continues to grow via podcasting.
Thank you!
We'd like to thank the following recent, new and renewal contributors whose donations help make this show possible!
Bob Levy and Kathy Alexander
Margaret and Stephen Smith
Laura and William Selm
Stacia Gorge
David Yount
Madalyn Kinsey
Charles Schisla
Anonymous
Greg Larson
David and Theresa Berghoff
Tom Swenson
Kathleen Angelone 
Dr. William McNiece
Michael Freeland and Sharon Butsch Freeland
Ryan Zumbahlen
© 2021 Hoosier History Live. All rights reserved.