November 20, 2021
Gus Grissom and the Liberty Bell: 60 years later
It's been 60 years since a native Hoosier became the second American to go up in space. His journey, which began amid much excitement in 1961, concluded in a disappointing manner. But Gus Grissom - one of the original seven U.S. astronauts selected by NASA- went on to success after the Liberty Bell 7 mission, becoming the first American to travel in space twice. He also encountered tragedy, perishing in January 1967 during one of the worst accidents of the space program.
The life of Virgil Ivan Grissom (always known as "Gus"), who grew up in the Lawrence County town of Mitchell in southern Indiana, will be the focus of our show. Nelson will be joined by author Ray Boomhower of the Indiana Historical Society, whose books include Gus Grissom: The Lost Astronaut and To Be Hoosiers: Historic Stories of Character & Fortitude, which includes a chapter about Grissom and his Liberty Bell flight.
During our show, Ray will discuss new evidence that supports Grissom's contention about the cause of a blown hatch on the Liberty Bell capsule after it splashed down in the Atlantic Ocean. In the 1979 book The Right Stuff and subsequent movie version, Grissom is depicted as panicking in the Liberty Bell and triggering the hatch, causing the capsule to sink to the ocean floor. A Marine Corps helicopter picked up Grissom, who blamed the opened hatch on a technical malfunction.
Nelson and Ray also will explore Grissom's boyhood in Mitchell, where he was born in 1926 and is remembered unequivocally as an all-American hero. The Gus Grissom Boyhood Home, a white bungalow with items that belonged to his family, is now a home museum open for tours by appointment. At Spring Mill State Park nearby, the Grissom Memorial includes the Gemini 3 spacecraft in which he orbited the Earth in 1965. That flight made him the first American to travel in space twice.
Before he was selected in 1959 among the history-making group of original U.S. astronauts, known as the "Mercury 7", Grissom had graduated with a degree in mechanical engineering from Purdue University. He also had served as a U.S. Air Force officer and fighter pilot in the Korean War, flying about 100 combat missions.
Throughout his life, Grissom was known for his engaging personality and wit. According to folklore, he was spared from being cut from the original seven astronauts when medical tests revealed his hay fever by responding: "There won't be any ragweed pollen in space."
Chosen by NASA as commander of the Apollo 1 spacecraft in 1967, Grissom was killed along with two other astronauts during what was supposed to be a routine ground test. During countdown, an electrical short in a wire sparked a fire, releasing a toxic gas that suffocated the astronauts.
Our guest Ray Boomhower has recalled that his interest in space exploration was inspired by a boyhood visit to the Grissom Memorial at Spring Mill. In addition to his books about Grissom, Ray has written many other biographies. His newest book is being released this month: Richard Tregaskis: Reporting under Fire from Guadalcanal to Vietnam is a biography of an acclaimed war correspondent.




Hoosier History Live is serious about needing financial help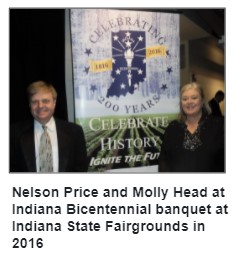 Hoosier History Live does not just simply "happen". Every month we have fixed costs to maintain, including updating our website, keeping our newsletter current, creating our weekly podcasts, and maintaining social media. We also must pay for skilled editing, as well as for website and newsletter software costs.
The thing about professionals is that we always make everything look so easy. Which is deceiving in that we really work very hard. 
Would you like to help us continue with our full features, such as regular website updates, newsletter, podcasts, and social media?  And would you also be okay with some of your funding going into preserving and distributing our show archives? We are proud of the work we do, weekly, monthly, and year after year. We are also committed to preserving our show archives and making sure all our podcasts are free to listen to and available to all.
We we are pleased to announce an increasing number of individual contributions, as well as renewed sponsorship support from the Society of Indiana Pioneers and the Vonnegut Library and Museum. Thank you.
For individual contributions, just visit the yellow "donate" button on our e-newsletter or website. Prefer paper? Visit  Support the show!  For organizational sponsorship, which includes logos, links, and voiced credits in the show and in podcasts, email molly@hoosierhistorylive.org, or call or text (317) 506-7164
Nelson Price, host and historian
Molly Head, producer/general manager, (317) 506-7164 
Ryan DeRome, associate producer
Cheryl Lamb, administrative manager
Richard Sullivan, senior tech consultant
Pam Fraizer, graphic designer
Garry Chilluffo, consultant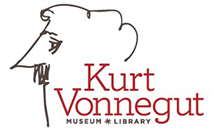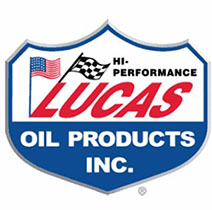 Please tell our sponsors that you appreciate their support!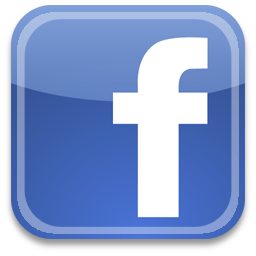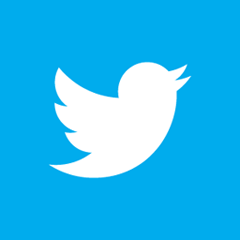 Acknowledgments to WICR-FM, Fraizer Designs, The Indiana Album, Monomedia, Indiana Historical Bureau, Indiana Landmarks, Henri Pensis, Kielynn Talley, Heather McIntyre , and many other individuals and organizations. We are independently produced and are self-supporting through organizational sponsorship and through individual contribution at the yellow button on our newsletter or website. For organizational sponsorship, which includes logos, links, and voiced credits in the show, contact Molly Head at (317) 506-7164 or email her at molly@hoosierhistorylive.org. Our media reach continues to grow via podcasting.
Thank you!
We'd like to thank the following recent individual contributors who make this show possible. A complete list of contributors by year in on our website.
John and Flo Stanton
Bob Levy and Kathy Alexander
Margaret and Stephen Smith
Laura and William Selm
Stacia Gorge
David Yount
Madalyn Kinsey
Charles Schisla
Anonymous
Greg Larson
David and Theresa Berghoff
Tom Swenson
Kathleen Angelone 
Dr. William McNiece
Michael Freeland and Sharon Butsch Freeland
Ryan Zumbahlen
© 2021 Hoosier History Live. All rights reserved.