December 4, 2021
A teacher's insights about engaging kids with Indiana history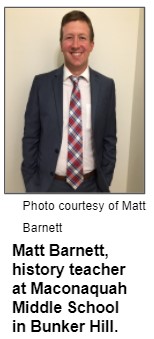 Hands-on learning is an ever-popular catch phrase, but who thinks of having eighth graders do laundry the way Indiana pioneers did in the early 1800s? And who brings in a churn for middle school students to make butter?
Matt Barnett, a history teacher at Maconaquah Middle School in Miami County, is preparing to do both as ways to engage and immerse his eighth grade students in daily life in early Indiana. Last year, when Matt taught at Lewis Cass Jr./Sr. High School, his students built an 1816-style flatboat, then floated it down the Eel River in Logansport.
Known for using storytelling techniques to teach history, Matt also has reenacted as historical figures, including a Union Army infantry soldier in the 19th Regiment Indiana, which became part of the famous Iron Brigade during the Civil War.
Matt, who lives in Peru, Ind., will be Nelson's guest to share ways to spark interest in Indiana history among young people. In recognition of his inspirational teaching, he has won multiple honors and awards, including from the Society of Indiana Pioneers.
In partnership with the, Benjamin Harrison Presidential Site, Matt is preparing to have his students shape and paint holiday ornaments inspired by the only president elected from Indiana. A veteran of the Civil War, Harrison decorated his Christmas tree with toy wooden soldiers as a way to remember his comrades.
Some history facts from Matt about upcoming and previous projects with his students:
Laundry: During the early 1800s, doing laundry involved hard labor. 'Clothes would need to be presoaked with hot water,' Matt notes. 'Then (the settlers) would scrub the clothes with soap and water, and beat the clothes with a washing bat. This would drive out the soap and dirt . . . The students will be using a washtub and washing bat to wash some clothes in class.'
1816 flatboat: Matt told his students how early Indiana pioneers often arrived on the Ohio River via flatboats, which he described as 'large, barge-like watercrafts'. He added: 'You would put all of your belongings on the boat, and float downriver.' With the help of a local woodworker, Matt and his eighth grade students built a 14-foot x 7-foot flatboat of the type used in 1816, the year Indiana became the 19th state.

Butter churning: Noting that pioneers would use the cream from cows' milk to make butter, Matt plans to have his students create butter through the churning process. He also plans to have them make cornmeal by pounding corn using a mortar and pestle.
Roadtrip: Bonneyville Mill near Elkhart
Guest Roadtripper and attorney Tim Shelly of Elkhart suggests we head to northern Indiana to the picturesque Bonneyville Mill in Elkhart County. The mill was built in 1837 by Edward Bonney, who came to the Bristol, Indiana area from New York State. In 1833 Edward was hoping to establish a community or business center along the Little Elkhart River, where lumber could be sawed and grain ground. As years went by, Edward Bonney began to have financial trouble, in part because the expected canal never came to the nearby area. Learn more on Saturday.
From the Hoosier History archives
"Vonnegut and an array of misconceptions" was our Hoosier History Live show on Feb. 15, 2020. We still had guests in studio, pre-Covid! Now all guests are call in. Guests were Julia Whitehead, CEO of the Vonnegut Library, and, by phone, Dan Simon of New York, founder of Seven Stories Press, publisher of Vonnegut's final three books
Click here to listen to "Vonnegut and an array of misconceptions" podcast. 
Work opportunities available at Hoosier History Live
Sometimes people ask if there are opportunities to help us out work-wise and to help with the efforts of Hoosier History Live.
If you'd like to solicit History Mystery prizes, and keep Nelson informed of the prizes to be given out, and mail out the prizes, that would be real help. And financial compensation possible. For more information please contact molly@hoosierhistorylive.org.
And in the meantime, if your organization or business would like to offer prizes we would love to discuss that we well! contact molly@hoosierhistorylive.org
Would you be interested in being the Roadtrip Producer? We do have a list of Roadtrippers, and this work is primarily done via email. As Roadtrip Producer, you would need to solicit and schedule the Roadtrippers, get their notes and possible images, and prepare the final Roadtrip article and image to go to our newsletter editor. You do need to have management and editing skills for this job, and the ability to meet deadlines. Financial compensation available. If interested contact molly@hoosierhistorylive.org
Nelson Price, host and historian
Molly Head, producer/general manager, (317) 506-7164 
Ryan DeRome, associate producer
Cheryl Lamb, administrative manager
Richard Sullivan, senior tech consultant
Pam Fraizer, graphic designer
Garry Chilluffo, consultant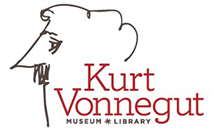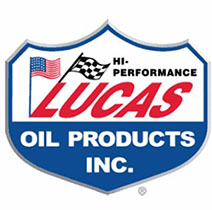 Please tell our sponsors that you appreciate their support!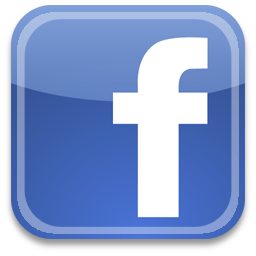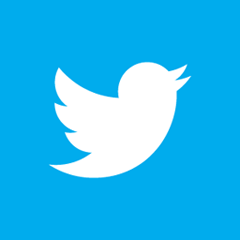 Acknowledgments to WICR-FM, Fraizer Designs, The Indiana Album, Monomedia, Indiana Historical Bureau, Indiana Landmarks, Henri Pensis, Kielynn Talley, Heather McIntyre , and many other individuals and organizations. We are independently produced and are self-supporting through organizational sponsorship and through individual contribution at the yellow button on our newsletter or website. For organizational sponsorship, which includes logos, links, and voiced credits in the show, contact Molly Head at (317) 506-7164 or email her at molly@hoosierhistorylive.org. Our media reach continues to grow via podcasting.
Thank you!
We'd like to thank the following recent individual contributors who make this show possible. A complete list of contributors by year in on our website.
Phil and Pam Brooks
Rachel Perry
Dr. & Mrs. William H. Dick
John and Flo Stanton
Bob Levy and Kathy Alexander
Margaret and Stephen Smith
Laura and William Selm
Stacia Gorge
David Yount
Madalyn Kinsey
Charles Schisla
Anonymous
Greg Larson
David and Theresa Berghoff
Tom Swenson
Kathleen Angelone 
Dr. William McNiece
Michael Freeland and Sharon Butsch Freeland
Ryan Zumbahlen
© 2021 Hoosier History Live. All rights reserved.