February 5, 2022
Winter Olympics of the past and Hoosier links
Without mountains, Indiana isn't known as a mecca for winter sports. So the state's historic connections with the Summer Olympics are much more extensive than with their winter counterparts. Even so, there have been links for more than 40 years, which Hoosier History Live will explore following the international hoopla with the opening ceremony tonight of the 2022 Beijing Olympics.
A bobsledder from Indianapolis competed in the 1980 Lake Placid Olympics, then became a firefighter before his untimely death. A figure skater who grew up in Bloomington captured a bronze medal at the 1988 Calgary Olympics. Also at those Winter Olympics in Calgary, a brother and sister from Marion, Ind., drew national attention because of their hard-luck story and their hometown's efforts to support their dreams.
And, beginning in the early 1940s, a superstar from previous Winter Olympics, although not a Hoosier (she wasn't even an American), developed a close relationship with the Coliseum at the Indiana State Fairgrounds, a favorite venue for her touring ice shows for many years.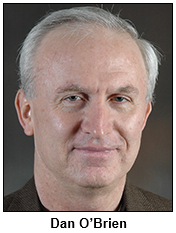 To explore these and other connections between Indiana and the Winter Olympics, Nelson will be joined by Dan O'Brien, a veteran sports journalist and screenwriter based in Greenwood. Dan was one of the guests on a Hoosier History Live show in 2016 about unheralded historic Olympians from Indiana; that show primarily focused on athletes in the Summer Games.
Dan also was a long-time friend of Dick Nalley, who had been a football and track star at the University of Indianapolis before becoming a bobsledder on the U.S. team in the 1980 Lake Placid Olympics. After the Olympics, Dick Nalley served as a firefighter for 16 years in Indianapolis and owned a popular gym prior to his death at age 47 from cancer.
It's athletes like Dick Nalley from previous Olympics whom we will explore during our show rather than those who will be competing in Beijing, including two skiers from Lawrenceburg, Ind. The skiers, who are currently the focus of attention from other Indiana media, are Nick Goepper, who won silver and bronze medals in, respectively, the 2018 and 2014 Olympics, and Justin Schoenfield, a first-time Olympian.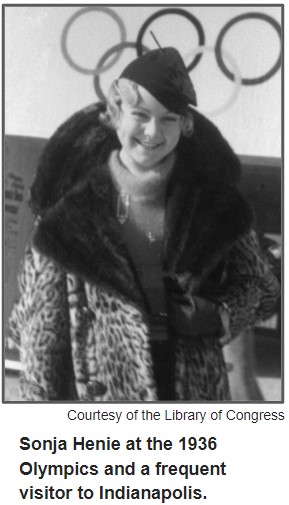 During the 1988 Calgary Olympics, the spotlight was on figure skaters from Indiana whom Dan O'Brien and Nelson will discuss during our show. Jill Watson, a pairs skater from Bloomington, captured a bronze medal. Nelson covered the crusade of Wayne and Kim Seybold, a brother and sister from Marion, to make the U.S. Olympic team despite a series of challenges before and after the games. Their family lived in a trailer park to save money for Wayne and Kim's training expenses. After the Olympics – and even while touring in ice shows – Kim Seybold underwent delicate surgeries for a recurring brain tumor. Beginning in 2003, Wayne Seybold served several terms as the mayor of Marion.
In a way, Indiana's connections to the Winter Olympics can be traced to the legendary Sonja Henie of Norway, who won three gold medals at consecutive Winter Olympics beginning in 1928. Considered the first superstar of the Winter Olympics, Henie became the headliner in touring ice shows and acted in Hollywood movies.
Her touring ice show was one of the first top attractions at the Coliseum, which had opened a few months earlier in late 1939 at the State Fairgrounds. Although never based in Indianapolis, Henie became closely associated with the Coliseum, where her performances (publicized across the Midwest) were highly anticipated events for thousands of Hoosiers and visitors.
Hoosiers who have competed in the Winter Olympics include:
Bryan Leturgez, a bobsledder in the 1992 Albertville Olympics and 1994 Lillehammer Olympics. Although he was born in Terre Haute, Leturgez was based in the northwest Indiana town of Cedar Lake for much of his Olympic career.
Zionsville native John-Michael Liles, a hockey player on the U.S. team in the 2006 Turin Olympics. He became a pro hockey player and was a member of several teams in the National Hockey League.
Tom Becker, who was a sergeant in the U.S. Air Force when he competed as a bobsledder in the 1972 Sapporo Olympics. Becker, a native of Indianapolis, also competed in the 1976 Innsbruck Olympics.
And Doug Sharp, a former Purdue University pole vaulter who won a bronze medal as part of the U.S. bobsledding team in the 2002 Salt Lake City Olympics.
Roadtrip: Lincoln Historical Markers

"Lincoln slept here", "Lincoln spoke here". And in truth, Abraham Lincoln, the much-acclaimed 16th President of the United States, spent his formative years in the state of Indiana, from the age of 7 until the age of 21. "There I grew up," said Lincoln of his Hoosier years.
There are numerous Lincoln sites in Indiana, and this Saturday Guest Roadtripper and historic reenactor Danny Russel will be telling us about a lesser known Lincoln speech which took place at the corner of Missouri and Washington streets in downtown Indianapolis.
On February 11, 1861, when Lincoln was traveling by train with his family to Washington D.C. to assume the Presidency, he made a very brief speech to Governor Oliver P. Morton and thousands of Hoosiers. He regaled the crowd with the following words "the Union must be preserved in the light of stormy difficulties." A Rudolf Schwarz plaque commemorates the site.
Hoosier History Live looks back
Hoosier History Live has featured Hoosiers who served during what has been called "the most significant and influential event of the 20th century". We had invited survivors to share insights about their lives before, during and after World War II on our June 2016 show. Our guests were Paul Maves, a retired civil engineer who then lived on the west side of Indianapolis. During World War II, he was a bombardier with the Army Air Force and served with a squadron that provided aerial support during the Battle of the Bulge in December 1944. And our guest Walter Dreyfus, then from Greenwood, was retired from the insurance industry. A Navy veteran, Walter served on ships off North Africa, Italy, England and France. He helped ready some minesweeper ships for the D-Day invasion and helped retrieve - and do sea burials for - bodies found after the historic invasion. Both of our veteran guests have passed away. Also in the studio that day was author Ron May, who had interviewed both veterans for his book "Our Service Our Stories."
Hoosier History Live has produced a number of shows focusing on World War II, called "the most significant and influential event of the 20th century". Other Hoosier History Live shows have featured interviews with veterans of WWII, including programs in January 2014 and February 2015. Guests on those shows included veterans whose stories are shared, respectively, in the books World War II: Duty, Honor, Country and World War II Legacies: Stories of Northeast Indiana.

Nelson Price, host and historian
Molly Head, producer/general manager, (317) 506-7164 
Ryan DeRome, associate producer
Cheryl Lamb, administrative manager
Richard Sullivan, senior tech consultant
Pam Fraizer, graphic designer
Garry Chilluffo, consultant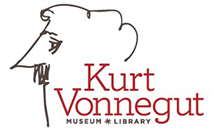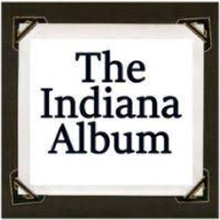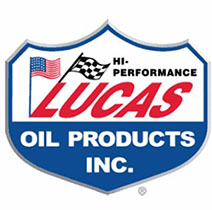 Please tell our sponsors that you appreciate their support!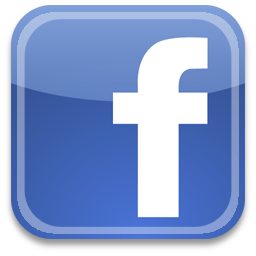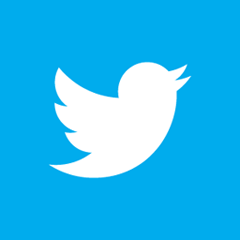 Acknowledgments to WICR-FM, Fraizer Designs, The Indiana Album, Monomedia, Indiana Historical Bureau, Indiana Landmarks, Henri Pensis, Kielynn Talley, Genesis Brown, Heather McIntyre, and many other individuals and organizations. We are independently produced and are self-supporting through organizational sponsorship and through individual contribution at the yellow button on our newsletter or website. For organizational sponsorship, which includes logos, links, and voiced credits in the show, contact Molly Head at (317) 506-7164 or email her at molly@hoosierhistorylive.org. Our media reach continues to grow via podcasting.
Thank you!
We'd like to thank the following recent individual contributors who make this show possible. For a full list of contributors over the years, visit  Support the Show on our website.

Yetta Wolen
Dr. James Madison
Dr. William McNiece
Michael Freeland and Sharon Butsch Freeland
© 2022 Hoosier History Live. All rights reserved.