February 19, 2022
African Americans in Indianapolis during the 1800s
As Hoosier History Live salutes Black History Month, we will explore several places, people and events in Indianapolis that had a significant impact during the 19th century on African American life in the Hoosier capital.
Some of the places, including the city's first African American church, essentially served as welcoming centers. But some of the events, including a mob attack on a church trustee in the 1840s and the imprisonment of a free Black man on a false accusation that he was an escaped slave, were deeply disturbing.
Nelson's guest will be Indianapolis-based historian David Leander Williams, the author of a new book, "African Americans in Indianapolis". The book covers more than 200 years of city history, but we will focus on the 1800s to explore influential episodes, people and places that have not been the focus of our previous shows about African American heritage.
They will include the early role of Bethel AME Church, a congregation that traces its beginnings to 1836, when Black residents met in the home of a local barber. Even by that point, according to David Leander Williams' book, African Americans had begun forming a community around Indiana Avenue. He reports that the area often was known then as "Bucktown", a name with conflicting accounts of its derivation, some of them derogatory.
"During the 1840s, the demographic profile of Indianapolis changed because of the influx of escaped slaves and freed slaves from the South," according to "African Americans in Indianapolis". "The drastic shift in the complexion of the city alarmed a segment of the white population that harbored anti-African American sentiment."
On the Fourth of July in 1845, a white mob viciously attacked John Tucker, a farmer and trustee at Bethel AME Church. Tucker, who had moved to the city in the 1830s after having been enslaved in Kentucky, died from his wounds. Indianapolis banker and civic leader Calvin Fletcher, an abolitionist, helped raise money to fund the prosecution of the mob, but only one of the men implicated in the assault was convicted.

In the 1850s, a Black business leader, John Freeman, was accused by a slave owner from Missouri of being his escaped slave. Freeman, who owned an oyster restaurant on Washington Street, was imprisoned. After a trial in which Freeman and various witnesses proved that the slave owner was mistaken, he won his freedom. Eventually, Freeman and his wife decided to move to Canada.

Also in the 1850s, a Black woman, Nancy Smothers, became one of the first business owners on Indiana Avenue, opening a grocery store. According to "African Americans in Indianapolis", she later ran a boarding house and a clothing store.

During this era, the Black population of the city continued to increase. New residents typically felt "warmly welcomed" by Bethel AME Church, David Williams writes, but he adds that many also sensed they were "under scrutiny" by white residents.

David has been a guest on several previous Hoosier History Live shows, including a program in 2019 about Rev. Martin Luther King's visits to Indiana and shows in 2016 (show date: Nov. 19, 2016) about the jazz heritage that flourished on Indiana Avenue during the 20th century.
Hoosier History Live looks back
Hoosier History Live has featured Hoosiers who served during what has been called "the most significant and influential event of the 20th century". We had invited survivors to share insights about their lives before, during and after World War II on our June 2016 show. Our guests were Paul Maves, a retired civil engineer who then lived on the west side of Indianapolis. During World War II, he was a bombardier with the Army Air Force and served with a squadron that provided aerial support during the Battle of the Bulge in December 1944. And our guest Walter Dreyfus, then from Greenwood, was retired from the insurance industry. A Navy veteran, Walter served on ships off North Africa, Italy, England and France. He helped ready some minesweeper ships for the D-Day invasion and helped retrieve - and do sea burials for - bodies found after the historic invasion. Both of our veteran guests have passed away. Also in the studio that day was author Ron May, who had interviewed both veterans for his book "Our Service Our Stories".
Hoosier History Live has produced a number of shows focusing on World War II, called "the most significant and influential event of the 20th century". Other Hoosier History Live shows have featured interviews with veterans of WWII, including programs in January 2014 and February 2015. Guests on those shows included veterans whose stories are shared, respectively, in the books World War II: Duty, Honor, Country and World War II Legacies: Stories of Northeast Indiana.

Nelson Price, host and historian
Molly Head, producer/general manager, (317) 506-7164 
Ryan DeRome, associate producer
Cheryl Lamb, administrative manager
Richard Sullivan, senior tech consultant
Pam Fraizer, graphic designer
Garry Chilluffo, consultant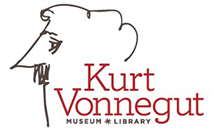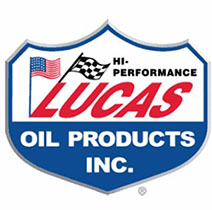 Please tell our sponsors that you appreciate their support!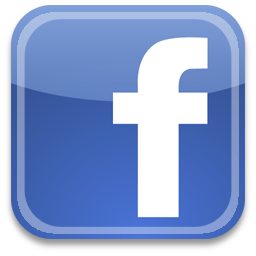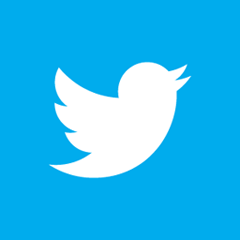 Acknowledgments to WICR-FM, Fraizer Designs, The Indiana Album, Monomedia, Indiana Historical Bureau, Indiana Landmarks, Henri Pensis, Kielynn Talley, Genesis Brown, Heather McIntyre, and many other individuals and organizations. We are independently produced and are self-supporting through organizational sponsorship and through individual contribution at the yellow button on our newsletter or website. For organizational sponsorship, which includes logos, links, and voiced credits in the show, contact Molly Head at (317) 506-7164 or email her at molly@hoosierhistorylive.org. Our media reach continues to grow via podcasting.
Thank you!
We'd like to thank the following recent individual contributors who make this show possible. For a full list of contributors over the years, visit  Support the Show on our website.

Barbara Stillwell
Joseph B. Young III
Yetta Wolen
Dr. James Madison
Dr. William McNiece
Michael Freeland and Sharon Butsch Freeland
© 2022 Hoosier History Live. All rights reserved.