February 26, 2022
Oscar nominations and Hoosiers: 90 years of connections
Amid the build up to the Academy Awards ceremony, Hoosier History Live will delve into a range of Hoosiers, from stars and directors to cinematographers and composers – who have been nominated for (and, in some cases, won) Oscars since the awards began in the late 1920s. In fact, one of the nominees for Best Actress at the first Oscar ceremony in 1929 was a veteran performer born in Evansville who has been mostly forgotten.
Because so much attention has focused on some stars in Indiana who became household names. like James Dean and Carole Lombard were both nominated for Oscars, we won't dwell on them during this show. We will make an exception in the case of Steve McQueen, who was born in Beech Grove and lived with his mother on the near-eastside of Indianapolis during his early childhood. Many listeners may not be aware that McQueen (1931-1980) was nominated for an Oscar for his performance in "The Sand Pebbles" in 1966.
That move was also directed by a Hoosier who was no stranger to the Academy Award ceremony. Robert Wise, who was born in the far-eastern Indiana town of Winchester and grew up in Connersville, won Oscars as Best Director for two classic musicals, "West Side Story" (1961) and "The Sound of Music" (1965).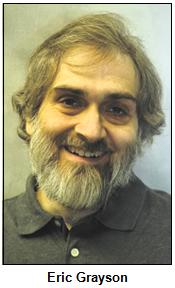 Some challenges that confronted Wise during the filming of "The Sound of Music" will be explored during our show. As film historian Eric Grayson points out, Wise worked with another Indiana native on the movie: cinematographer Ted McCord, who was born in Sullivan County in southwestern Indiana, was nominated for an Oscar.
Eric Grayson, who is an Indianapolis-based preservationist and collector of rare films (in some cases, he owns the only existing footage), will be Nelson's guest for our focus on Oscar nominations and Indiana connections. Many of our listeners likely are aware that "Breaking Away" (1979), which was filmed in Bloomington, won an Academy Award for Best Screenplay. The screenwriter, Steve Tesich(1942-1996), based the protagonist on his Indiana University fraternity brother, Dave Blasé, who discussed "Breaking Away" at length when he was a guest on our show in 2019. Rather than focus on it again, we will turn to some Oscar-related tidbits likely to be fresh for many listeners. Some history nuggets:
Evansville native Louise Dresser (1878-1965) was among the Oscar nominees at the inaugural ceremony in 1929. She was nominated for her performance in "A Ship Comes In", which Eric Grayson describes as "probably the rarest Oscar film that survives".
Hoagy Carmichael won an Academy Award for Best Song for composing "In the Cool, Cool, Cool of the Evening", a tune in the 1951 Bing Crosby movie "Here Comes the Groom". Another legendary composer born in Indiana, Cole Porter, received four Oscar nominations, but never won.
Actress Anne Baxter, who was born in Michigan City, Ind., won an Academy Award for "The Razor's Edge" (1946) and was nominated for "All About Eve" (1950). Logansport native Greg Kinnear was nominated for Best Supporting Actor for "As Good As It Gets" (1997).
A composer born in Richmond, George Duning (1908-2000), was nominated for five Oscars, including for the score of "From Here to Eternity" (1953). But Eric notes that Duning probably is best remembered for composing the music for "Star Trek", the 1960s TV series.
Director Sydney Pollack (1934-2008), who was born in Lafayette and grew up in South Bend, won an Oscar for "Out of Africa" (1985). He also directed several other hit movies, including "The Way We Were" (1973) and "Tootsie" (1982).
Another Academy Award-winning director, Howard Hawks (1896-1977), was a native of Goshen in northern Indiana. Hawks won an Oscar for "Sergeant York" (1942) and directed several other hit movies, including Westerns with John Wayne.
Eric Grayson has been our guest on several other shows dealing with aspects of film history, including a show in 2020 about drive-in movie theaters in Indiana.
Roadtrip: Valparaiso in Porter County
Chris Della Rocco, Member Events Manager at Indiana Landmarks, suggests a Roadtrip to Valparaiso, or "Valpo", in northwest Indiana. Chris says "It's the county seat of Porter County, and has a vibrant historic commercial district that's walkable to many eateries, breweries, and a great county museum. It's also home to Valparaiso University and the Chapel of the Resurrection, said to be one of the largest collegiate chapels in the United States.
Valparaiso is also home of the late Orville Redenbacher and is honored each year on the first Saturday after Labor Day by the city's annual Popcorn Festival. However, a bronze, life-size Orville, complete with his familiar bow tie, hair, and thick glasses, lives year-round at the entrance of Central Park Plaza where you're encouraged to sit next to him for a photo.
On the way, Chris suggests taking the "scenic route", crossing the Kankakee River either by foot, or by vehicle over two standout steel bridges, I-49 Parker Truss Bridge and Dunns Steel Arch Bridge."
Fun ways you can help Hoosier History Live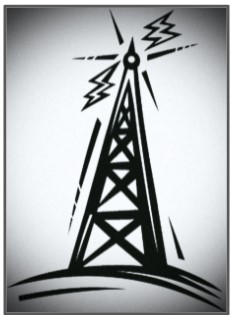 Would your organization or business like to offer prizes for our History Mystery contest? Email
molly@hoosierhistorylive.org
for the particulars. We think it's a great way for your business or organization to get a little publicity. We've found it's easiest for us to mail prizes, like tickets or vouchers, that fit in a standard business envelope.
Listening groups are a great way to bring people into your library, coffee shop, museum, or business every Saturday at noon. Maybe they will also buy something or check out a book! Boy, we have all certainly missed interaction with other humans! All you need is a quiet room or space with chairs, a cell phone or other listening device, and someone to facilitate the listening group to listen to Hoosier History Live as it airs. That means making sure the room is accessible every Sat. and making sure that the listening device is available. Plus, members of your group can even call into the show.
In the past, Central Library and Irvington Library in Indianapolis have hosted regular listening groups. Obviously, the show can be streamed about anywhere, except perhaps in the middle of the Hoosier National Forest where there is no signal. But! your business or organization must facilitate this, not Hoosier History Live staff. For ideas, contact molly@hoosierhistorylive.org Be sure to let Molly know as well if you are doing this so that we can promote it in our media.
Nelson Price, host and historian
Molly Head, producer/general manager, (317) 506-7164 
Ryan DeRome, associate producer
Cheryl Lamb, administrative manager
Richard Sullivan, senior tech consultant
Pam Fraizer, graphic designer
Garry Chilluffo, consultant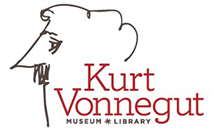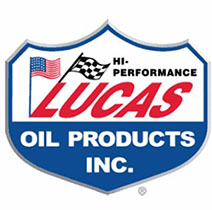 Please tell our sponsors that you appreciate their support!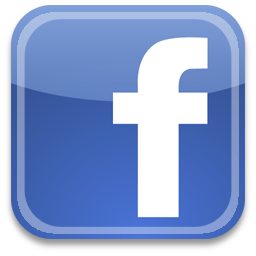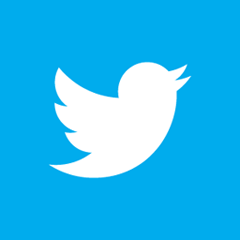 Acknowledgments to WICR-FM, Fraizer Designs, The Indiana Album, Monomedia, Indiana Historical Bureau, Indiana Landmarks, Henri Pensis, Kielynn Talley, Genesis Brown, Heather McIntyre, and many other individuals and organizations. We are independently produced and are self-supporting through organizational sponsorship and through individual contribution at the yellow button on our newsletter or website. For organizational sponsorship, which includes logos, links, and voiced credits in the show, contact Molly Head at (317) 506-7164 or email her at molly@hoosierhistorylive.org. Our media reach continues to grow via podcasting.
Thank you!
We'd like to thank the following recent individual contributors who make this show possible. For a full list of contributors over the years, visit  Support the Show on our website.

Jill Lough Chambers
Barbara Stillwell
Joseph B. Young III
Yetta Wolen
Dr. James Madison
Dr. William McNiece
Michael Freeland and Sharon Butsch Freeland
© 2022 Hoosier History Live. All rights reserved.