March 5, 2022
Barbara Shoup, Indy-based novelist and mentor to writers
As Hoosier History Live salutes Women's History Month, our spotlight will be on one of the state's best-known contemporary novelists. She's almost equally well known for nurturing generations of aspiring writers ranging from high school students and young children to residents of retirement communities and prisoners at the Indiana Women's Prison.
Barbara Shoup, the former executive director of the Indiana Writers Center, is the award-winning author of eight novels for adults and young adults, including several set in Indiana and some with teenage protagonists. Before her long tenure at the Indiana Writers Center, where she continues to be the "writer-at-large" she was a beloved teacher at the former Broad Ripple High School in its Center for Humanities and Performing Arts.
Known as "Barb" to generations of Hoosiers whom she has mentored, she will be Nelson's guest to share insights about a range of topics, including challenges that have confronted girls and women as aspiring writers and attempts to censor or ban books. Barb has recently been participating on panels about censorship organized by the Kurt Vonnegut Museum and Library. Her first novel for young adults, "Wish You Were Here", unexpectedly popped up on a "banned books" list after it was published in 1994. Its protagonist is a high school student in Indianapolis who embarks on a road trip; she suspects some scenes in the novel about her teenage characters' "awakening sexuality" prompted the suggestions to ban "Wish You Were Here".
In 2012, Barb Shoup won an Indiana Authors Award for her body of work, which includes "An American Tune", a novel about a woman whose former life as an anti-war activist threatens her new identity as a wife and mother, and "Stranded in Harmony", a novel for young adults about a teenager who fears he will be trapped in his fictional Indiana hometown for life.
"My own teenage years were miserable," Barb Shoup has said, referring to her youth in the northern Indiana city of Hammond. Her parents had met during World War II in England; her father, a Hoosier, courted her mother, who was English and became a "war bride".
Since 1969, though, Barb has lived in a bungalow in the Broad Ripple neighborhood of Indianapolis. Barb and her husband, Stephen Shoup, an attorney, are the parents of two adult daughters.
When Barb Shoup was 10 years old, she already was determined to be an author, she has told interviewers over the years, including Nelson, our host. She completed a 40-page novel as a fifth grader and sent the manuscript to a publisher. But she made a significant mistake involving historical settings that was so embarrassing she gave up writing for 20 years. During our show, Barb will describe details about the episode, which she has shared as a way to help other aspiring writers recover from unsuccessful initial attempts.
In addition to being the author of eight novels, Barb Shoup has written two books with advice and insights about the creative process for writers, including a memoir, A Commotion in Your Heart.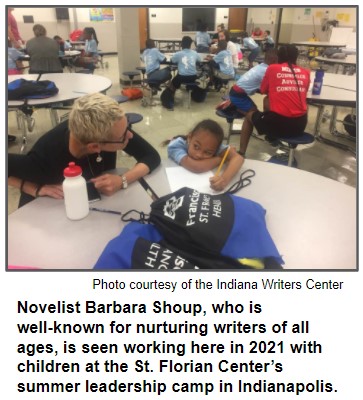 During our show, we also will explore a topic that was the focus of a panel Barb moderated in recent years:
"What is it like to be a writer in Indiana?"
Roadtrip: Williamsport Falls in Warren County
Guest Roadtripper Ken Marshall, veteran broadcaster and adjunct professor, suggests a Roadtrip to the tallest free-falling waterfall in Indiana. It's in a rather unusual place! Williamsport Falls is smack dab in the middle of the small town of Williamsport, the county seat of Warren County, Indiana. With a height of 90 feet (27 m), it is the tallest waterfall in Indiana.
Below the falls, sandstone was quarried in the 19th century and was used to build the foundations of many local buildings. But the water flow is not consistent now, and the falls are no longer used for waterpower, once so prized by Indiana pioneers.
Ken tells us that there is a hiking trail around the falls. He also says that if you want a photo of Williamsport Falls, it's best to take it before noon because the falls are in the shadows in the afternoon.
Williamsport is on the Wabash River, and just a bit to the east is the historic small town of Attica. And, nearby is Portland Arch Nature Preserve with its natural sandstone arch. Let's get out and explore our Indiana treasure!
Fun ways you can help Hoosier History Live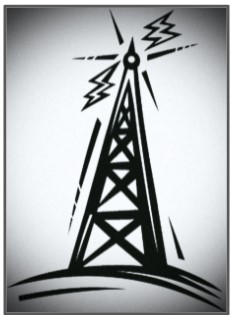 Would your organization or business like to offer prizes for our History Mystery contest? Email
molly@hoosierhistorylive.org
for the particulars. We think it's a great way for your business or organization to get a little publicity. We've found it's easiest for us to mail prizes, like tickets or vouchers, that fit in a standard business envelope.
Listening groups are a great way to bring people into your library, coffee shop, museum, or business every Saturday at noon. Maybe they will also buy something or check out a book! Boy, we have all certainly missed interaction with other humans! All you need is a quiet room or space with chairs, a cell phone or other listening device, and someone to facilitate the listening group to listen to Hoosier History Live as it airs. That means making sure the room is accessible every Sat. and making sure that the listening device is available. Plus, members of your group can even call into the show.
In the past, Central Library and Irvington Library in Indianapolis have hosted regular listening groups. Obviously, the show can be streamed about anywhere, except perhaps in the middle of the Hoosier National Forest where there is no signal. But! your business or organization must facilitate this, not Hoosier History Live staff. For ideas, contact molly@hoosierhistorylive.org Be sure to let Molly know as well if you are doing this so that we can promote it in our media.
Nelson Price, host and historian
Molly Head, producer/general manager, (317) 506-7164 
Ryan DeRome, associate producer
Cheryl Lamb, administrative manager
Richard Sullivan, senior tech consultant
Pam Fraizer, graphic designer
Garry Chilluffo, consultant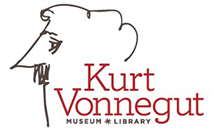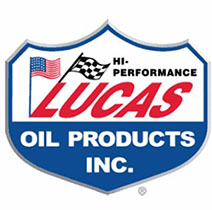 Please tell our sponsors that you appreciate their support!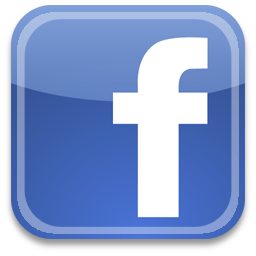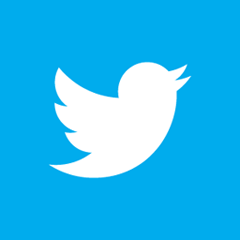 Acknowledgments to WICR-FM, Fraizer Designs, The Indiana Album, Monomedia, Indiana Historical Bureau, Indiana Landmarks, Henri Pensis, Kielynn Talley, Genesis Brown, Heather McIntyre, and many other individuals and organizations. We are independently produced and are self-supporting through organizational sponsorship and through individual contribution at the yellow button on our newsletter or website. For organizational sponsorship, which includes logos, links, and voiced credits in the show, contact Molly Head at (317) 506-7164 or email her at molly@hoosierhistorylive.org. Our media reach continues to grow via podcasting.
Thank you!
We'd like to thank the following recent individual contributors who make this show possible. For a full list of contributors over the years, visit  Support the Show on our website.

Serita Borgeas
Jill Lough Chambers
Barbara Stillwell
Joseph B. Young III
Yetta Wolen
Dr. James Madison
Dr. William McNiece
Michael Freeland and Sharon Butsch Freeland
© 2022 Hoosier History Live. All rights reserved.