May 7, 2022
Geist and Morse reservoirs history
For a deep dive into the histories of Geist Reservoir and Morse Reservoir, which supply much of the water for residents of the greater Indianapolis area, Hoosier History Live will plunge into several questions. Were you aware that a historic village called Germantown, which was founded during the 1830s and flourished for more than 100 years, was subsumed to create Geist?
Do some of Germantown's structures, which included houses, a post office and a mill, remain underwater in the reservoir located in northeastern Marion County and southern Hamilton County? Geist Reservoir was created in the 1940s, although the Indianapolis Water Company began a push to develop it more than 20 years earlier.
Construction of Morse Reservoir, which is located northwest of Noblesville and south of Cicero in Hamilton County, began later, in the 1950s. Both reservoirs were named in honor of executives of the water company, now part of Citizens Energy Group. Beginning in the early 1960s, a crusade to build luxury homes around Geist came to public attention and was quickly controversial.
Ed Fujawa, an Indianapolis attorney, has described the battles that ensued in a two-part series of blog posts about Geist history on his class900indy website about city history. Ed also has researched and written a blog about the history of Morse for the website; he will be Nelson's guest to share insights about their evolution of the two reservoirs. Explaining the background of the plans to develop waterfront housing at Geist, Ed has written:
"Since the creation of Geist Reservoir in 1943, the lake and the ground around it had been operated in a park-like state, with boating amenities and picnic areas scattered across the shore," Ed wrote. "However, a change was coming, the first indication of which was when the Indianapolis Water Company established a subsidiary corporation called Shorewood in 1960."
When Shorewood announced a desire to build upscale homes, opposition instantly surfaced, particularly from Marion County residents who wanted a public park to be created in the Geist area. During that era, "residents of Marion County and surrounding counties did not have a state park in close proximity that they could utilize," Ed notes. Fort Harrison at the time was located south of the Geist area and was an active military installation until the 1990s. Fort Harrison State Park opened in 1996.
Residential development on Geist eventually won out, with luxury homes being built beginning in the 1980s. "Anyone who has boated on Geist Reservoir has probably swooned at the expensive waterfront mansions," the Indianapolis Star noted in a retrospective (story date: June 29, 2019) about the reservoir's namesake. He was Clarence Geist, president of the water company for about 25 years beginning in 1913 and an early advocate for the creation of reservoirs to supply water for ever-growing Indianapolis.
"At the time of World War I, Indianapolis' water supply was drawn from the White River via the Central Canal, Fall Creek and various wells," Ed Fujawa notes in his blog. "However, the Indianapolis Water Company foresaw that in the future these existing sources wouldn't be able to meet the demands of the city, and began to look for solutions."

Clarence Geist and other water company executives were not deterred by the presence of the historic Germantown village on part of the future reservoir site. In 1943, Geist Reservoir was filled after the company built a dam across Fall Creek and initially flooded about 1,800 acres.

The second reservoir was named after Howard Morse, a long-time executive of the water company. Our guest Ed Fujawa reports that Morse Reservoir is generally deeper than Geist, although it is smaller in terms of water surface area. According to Ed's research, the deepest part of Morse is more than 40 feet deep. That's more than 15 feet deeper than Geist at its deepest.
Roadtrip: Craftsman Shelter House in New Castle
Guest Roadtripper Jill Lough Chambers suggests a visit to Memorial Park in New Castle in Henry County, which holds many happy childhood memories for her. Memorial Park, at 260 W County Rd 100 N in New Castle in Henry County, was built following WWI to honor New Castle's war dead.
Memorial Park's outstanding feature is the Craftsman style Big Shelter House built in 1922. The shelter house has hosted many events, reunions and dances over the past 100 years. Jill tells us that "The park is a gem. A Doughboy statue dedicated by the New Castle War Mothers once sat on a wooded knoll at the park, but was moved to the Smith Auditorium site by the lake at the park within the last few years. And there is also a museum and gift shop.
"The park has memorials to the New Castle, Henry County soldiers who fought in all of our American wars. It has playgrounds, smaller shelter houses, and it abuts the New Castle golf course. The oldest playground is right off State Road 3 and looks across the road to where the interurban cars once stopped to bring people to the park. A tunnel under the road kept riders from having to cross the road to get to the park, but it must have been closed up. I remember going through the tunnel as a child."
Pandemic allows artist to pursue calling
Pamela Fraizer of Fraizer Designs has been Hoosier History Live's graphic designer since our show's inception. But the downturn of business during the pandemic created opportunity and allowed Pam the time to pursue her dream of creating and exhibiting collections of original themed portraits. Her first collection is entitled "Legends of Starr-Gennett Studios" and features portraits of the musical pioneers of Richmond, Indiana's historic recording studio.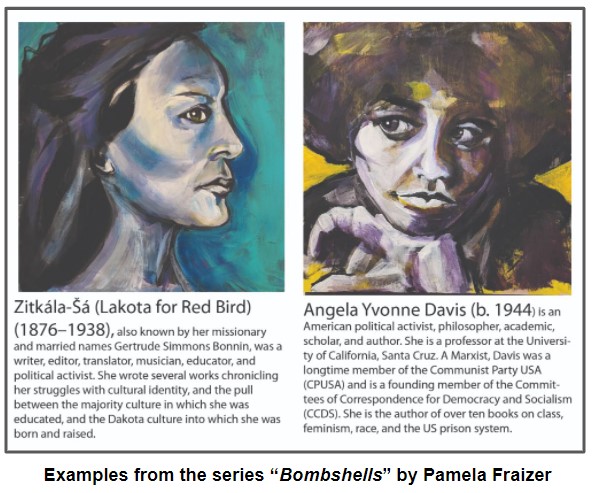 Her second collection is entitled "Bombshells" was originally a commission for a portrait of Ruth Bader Ginsburg, and later developed into a collection of portraits of influential women who lived, as Pam says, "with intent and purpose". She has exhibited "Bombshells" at Robert Goodman Jewelers in Zionsville and at the Morrison-Reeves Library in Richmond. Pam is presenting a one-woman show on July 29 from 6 to 8 p.m. at the Union City Arts Depot at 115 N. Howard Street in Union City, Indiana.
Who We Are
Hoosier History Live is an independent production group, much like the film "Coda" which won Best Picture, Best Supporting Actor, and Best Adapted Screenplay at the 94th Academy Awards. We raise our own money and we control our content. When we ask for sponsorship money or contributions, we are asking you to help sustain us.
We are "open source" in that our newsletter and website links to any and all organizations.
We do make our own editorial decisions, much like a newspaper. Our goal is to deliver an interesting and compelling show, newsletter, and show podcast to you every week. Regardless of the challenges.
You can always visit the Support page by clicking on the yellow contribution button here:
Cheryl Lamb, administrative manager
Richard Sullivan, senior tech consultant
Pam Fraizer, graphic designer
Garry Chilluffo, consultant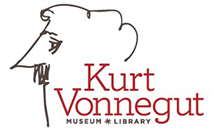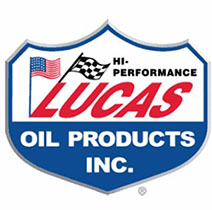 "...Fills a niche..."
"Hoosier History fills a niche for the lover of Indiana history." Kathleen Madinger Angelone
"... a compelling and engaging project..."
"Molly Head and Nelson Price are Indiana-based visionaries who have created a compelling and engaging media project with Hoosier History Live. Podcasts, website, enewsletter, and live call-in radio show; it's all there!"
- Keira Amstutz, President and CEO, Indiana Humanities
Please tell our sponsors that you appreciate their support!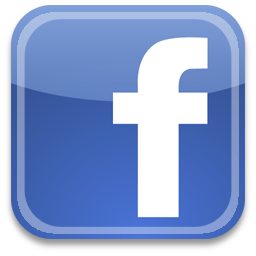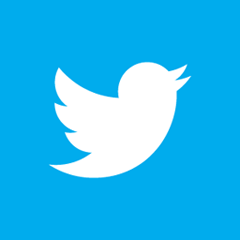 Acknowledgments to WICR-FM, Fraizer Designs, The Indiana Album, Monomedia, Indiana Historical Bureau, Indiana Landmarks, Henri Pensis, Kielynn Tally, Genesis Brown, Leticia Vasselli, Heather McIntyre, and many other individuals and organizations. We are independently produced and are self-supporting through organizational sponsorship and through individual contribution at the yellow button on our newsletter or website. For organizational sponsorship, which includes logos, links, and voiced credits in the show, contact Molly Head at (317) 506-7164 or email her at molly@hoosierhistorylive.org. Our media reach continues to grow via podcasting.
Thank you!
We'd like to thank the following recent individual contributors who make this show possible. For a full list of contributors over the years, visit  Support the Show on our website.

Theresa and Dave Berghoff
Ann Frick
Elizabeth Ulen
Beth Ann Broadhurst
Marion Wolen
Charles Schisla
Jane Simon Ammeson
Serita Borgeas
Jill Lough Chambers
Barbara Stillwell
Joseph B. Young III
Yetta Wolen
Dr. James Madison
Dr. William McNiece
Michael Freeland and Sharon Butsch Freeland
© 2022 Hoosier History Live. All rights reserved.