May 21, 2022
Speedway and medical care: the first 50 years
Doctors, nurses and ambulances have been part of the scene at the Indianapolis Motor Speedway since the first auto race in 1909, a disastrous, five-mile competition that resulted in the deaths of drivers, mechanics and spectators. (The inaugural Indianapolis 500 was not held until two years later, in 1911.) Medical, sports and social history began unfolding lickety-split at the world-famous racetrack. Hoosier History Live will explore the eras involving the Speedway's first three chief medical officers, a 50-year span ending in 1959.
Helmets for Indy 500 drivers did not become mandatory until the mid-1930s. The first chief medical officer was overruled in 1914 when he disqualified a driver who had visual challenges. And the second chief medical officer resigned in 1951 when a beer tent was erected at the racetrack, saying he did not want to have to treat "drunks".
Those episodes and others will be explored during our show with Nelson's guest, medical historian Norma Erickson, the education manager at the Indiana Medical History Museum in Indianapolis. A long-time Indy 500 enthusiast, Norma has undertaken extensive research for "Speedway and Medicine" presentations at the museum in recent years. One of her presentations can be viewed on the museum's YouTube channel.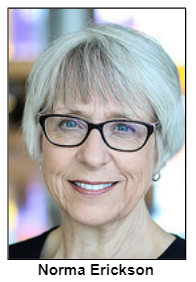 "It is worth mentioning that the types of (drivers') injuries were often dictated by the design of the cars," Norma says. "Up until the early 1950s, the driver sat high in the car. Seat belts were not mandatory, and occupants were often pitched from the car . . . If the fuel tank was damaged, there was greater risk of fire, with the driver unable to quickly get out of the car."
The Speedway's first chief medical officer, Dr. Horace Russell Allen (who served from 1909 to 1937), was, as might be expected, an orthopedic surgeon. But his two successors, Dr. Rogers Smith and Dr. C.B. Bohner, were, respectively, a neuropsychiatrist and an allergist. Although both assumed the top post after experience on the medical staff during races, qualifications and practices in May.
In 1958, Dr. Bohner oversaw about 250 medical workers, eight First Aid stations, 12 ambulances and an infield hospital with 25 physicians, 36 nurses and a dentist, according to Norma's research. Although Dr. Bohner's stint as chief medical officer from 1952-1959 involved several horrific accidents, Norma notes that substantial safety improvements also occurred. Flame-proof clothing, often dipped in boric acid, became standard, "or at least more accepted" for drivers and crew members at the racetrack.
By the 1930s, Dr. Allen had lobbied for drivers to wear abdominal protectors. Before that, Indy 500 race driver and World War I flying ace Eddie Rickenbacker (who later owned the Speedway) recalled that, for protection, drivers had often wrapped themselves in cloths, almost like mummies, underneath their uniforms.
The chief medical officer's advice and decisions didn't always prevail, according to Norma's research. In 1914, Dr. Allen rejected driver Ray Gilhooly because his vision was weak, but the physician was overruled.
Dr. Allen prevailed in 1933, though, when he disqualified popular driver Howdy Wilcox II because of his diabetes, then a disorder that could not easily be controlled. In 2011, driver Charlie Kimball became the first driver to compete in the Indy 500 with Type 1 diabetes; Speedway officials explained the criteria had not changed, but that Kimball was appropriately managing his diabetes.
The casualties at the 1909 sprint race were the result of the track's surface, initially a mix of crushed rock and tar. The surface broke apart, causing the deaths of two drivers, two mechanics and two spectators. After that, the surface was replaced with paving bricks.
From the beginning, the intense heat has posed challenges for drivers and spectators. According to Norma's research, three-time Indy 500 winner Wilbur Shaw noted that, before donning his helmet, he often stuck it in a refrigerator. He used the same refrigerator that cooled the bottle of milk given to the winning driver.
Roadtrip: Carmel's Lynnwood Farm and its legacy horses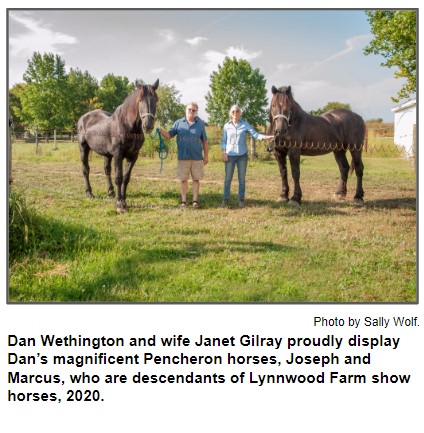 Lynnwood Farm in Carmel operated as Purdue University's experimental farm for decades and covered 527 acres north of E. 116th St. and west of River Road. The farm was well known for raising Polled Shorthorn cattle, Berkshire hogs, and Percheron draft horses. Lynnwood Farm was sold in the mid 80s when land in Carmel became valuable for residential development.
Daniel Wethington, also a banjo player for the bluegrass band Cornfields and Crossroads, is the proud owner of Percherons through family legacy. His father, Donald Wethington, had worked at Lynnwood Farm as a horse breeder. In fact, Dan's grandfather and great uncles also worked at the farm, and Dan also grew up there!
The magnificent Percheron breed originated in western France as early as the 17th century. They were initially used as war horses, but because of their size, were later used for agriculture and hauling heavy goods. Dan's Pencherons now peacefully graze at the family farm northeast of Noblesville.
Dan's wife Janet Gilray of Legacy Keepers Music, is also a musician, booking agent and concert promoter, and also organizes the summer bluegrass concerts on the Noblesville town square. Janet also trains horses and teaches horseback riding. Don't miss her call-in as Guest Roadtripper on Saturday, where she will also tell us where the Lynnwood Farm's old barn can still be seen.

Save the date for our big Annual Hoosier History Live soiree! Hosted by Kurt Vonnegut Library and Museum. Wanda June cash bar by Black Plate Catering.
Costumed characters encouraged, and expect Abe to be there escorting his beloved mother, Nancy Hanks Lincoln!

Sorry we didn't air last Saturday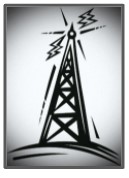 Technical snafu at the station, but we're back on track!

Who We Are
Hoosier History Live is an independent production group, much like the film "Coda" which won Best Picture, Best Supporting Actor, and Best Adapted Screenplay at the 94th Academy Awards. We raise our own money and we control our content. When we ask for sponsorship money or contributions, we are asking you to help sustain us.
We are "open source" in that our newsletter and website links to any and all organizations.
We do make our own editorial decisions, much like a newspaper. Our goal is to deliver an interesting and compelling show, newsletter, and show podcast to you every week. Regardless of the challenges.
You can always visit the Support page by clicking on the yellow contribution button here:
Cheryl Lamb, administrative manager
Richard Sullivan, senior tech consultant
Pam Fraizer, graphic designer
Garry Chilluffo, consultant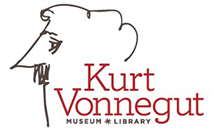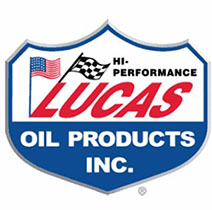 "...Fills a niche..."
"Hoosier History fills a niche for the lover of Indiana history." Kathleen Madinger Angelone
"... a compelling and engaging project..."
"Molly Head and Nelson Price are Indiana-based visionaries who have created a compelling and engaging media project with Hoosier History Live. Podcasts, website, enewsletter, and live call-in radio show; it's all there!"
- Keira Amstutz, President and CEO, Indiana Humanities
Please tell our sponsors that you appreciate their support!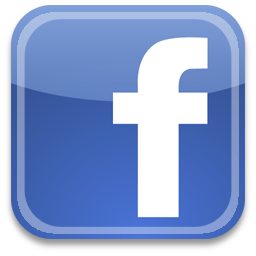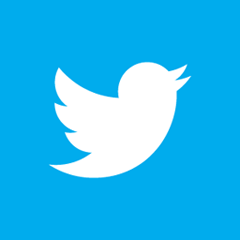 Acknowledgments to WICR-FM, Fraizer Designs, The Indiana Album, Monomedia, Indiana Historical Bureau, Indiana Landmarks, Henri Pensis, Kielynn Tally, Genesis Brown, Leticia Vasselli, Heather McIntyre, and many other individuals and organizations. We are independently produced and are self-supporting through organizational sponsorship and through individual contribution at the yellow button on our newsletter or website. For organizational sponsorship, which includes logos, links, and voiced credits in the show, contact Molly Head at (317) 506-7164 or email her at molly@hoosierhistorylive.org. Our media reach continues to grow via podcasting.
Thank you!
We'd like to thank the following recent individual contributors who make this show possible. For a full list of contributors over the years, visit  Support the Show on our website.

Tom Swenson
Theresa and Dave Berghoff
Ann Frick
Elizabeth Ulen
Beth Ann Broadhurst
Marion Wolen
Charles Schisla
Jane Simon Ammeson
Serita Borgeas
Jill Lough Chambers
Barbara Stillwell
Joseph B. Young III
Yetta Wolen
Dr. James Madison
Dr. William McNiece
Michael Freeland and Sharon Butsch Freeland
© 2022 Hoosier History Live. All rights reserved.