June 04, 2022
Northwest Indiana's offbeat aspects and sites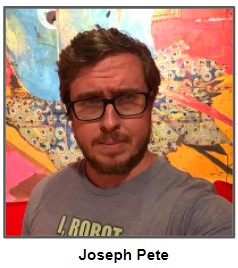 Snicker if you must, because that's an understandable reaction to an annual tradition in Northwest Indiana. At the Pierogi Drop every New Year's Eve in the city of Whiting, a 10-foot tall version of the dumpling associated with Polish cuisine is dropped into a boiling cooking pot at the stroke of midnight. And in the summer, the Pierogi Fest in Whiting sometimes draws more than 350,000 enthusiasts.
Also in Lake County, a historic former courthouse in Crown Point that was known for decades as a "marriage mill". Hollywood celebrities like silent movie star Rudolph Valentino, sports icons such as Muhammad Ali and Joe DiMaggio and other notables trekked to Crown Point for speedy weddings. No waiting periods, residency requirements or blood tests were required then. Now known as the Old Lake County Courthouse, the former "marriage mill" structure, which was built in 1878, is a tourist destination that houses a museum and distinctive retailers, including antique shops as well as merchants who sell vinyl records and vintage clothes.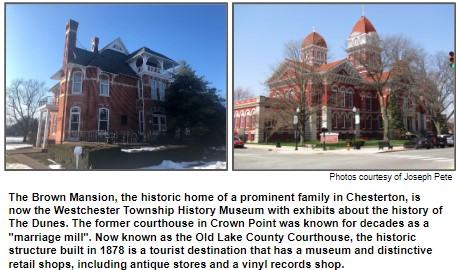 The clothes won't be needed at two rival clubs, one of which dates to the 1930s in the city of Roselawn. The Sun Aura Club (which has had several names during its colorful history) and the Ponderosa Sun Club are nudist colonies. A third such club also flourishes in Northwest Indiana: The Lake O' The Woods Nudist Colony can be found in Valparaiso.
All of these will be explored when Hoosier History Live spotlights offbeat sites and aspects in the distinctive corner of the state often called "The Region". Nelson's guest will be Joseph Pete, author of "Secret Northwest Indiana: A Guide to the Weird, Wonderful and Obscure", a new, photo-filled book. Joseph is a reporter for the Times of Northwest Indiana newspaper.
He lives in Dyer, where landmarks include Meyer's Castle, a 28-room replica of a Scottish castle that once was the regal home of one of the first millionaires in Northwest Indiana. Joseph Meyer, a horticulturist, founded a mail-order herb business and built his mansion and expansive estate beginning in the late 1920s. Today, Meyer's Castle is a private venue for weddings and other special events, but visitors are welcome to stroll around the spacious gardens where you can see roaming peacocks, classical sculptures and ornate fountains.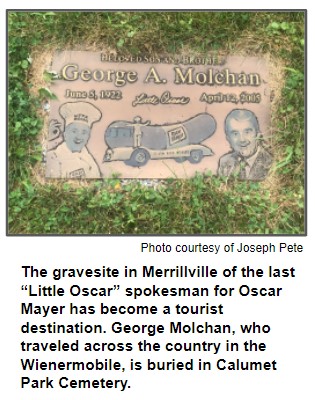 In addition to describing Meyer's Castle, "Secret Northwest Indiana'' poses this question: "Where can you surf by the largest oil refinery in the inland United States?" The answer, according to our guest Joseph Pete, is on a beach at Lake Michigan near Whiting. Even in the winter, surfers in full-body wetsuits can be found at Whilhala Beach near the BP Whiting Refinery, which Joseph says is the country's largest inland oil refinery. Steel mills and foundries also are within sight of surfers who are attracted, according to Joseph, by "powerful waves that break cleanly, especially when old industrial shipping piers or breakwaters block the crosswinds."
During our show, Joseph also will describe Roy Boy's Badlands, a tattoo parlor in Gary that has been patronized by celebrities including Cher. Its founder, Roy Boy Cooper, was known as the "Tiger King" because he kept pet tigers at the tattoo shop. The big cats are long gone and Roy Boy died in 2010, but Joseph reports that his widow, Debra, continues to operate the tattoo parlor that became a mecca for, as our guest puts it, "bikers, rebels and rule-breakers" as well as celebrities.
Of course, Northwest Indiana is famous for The Dunes, which Hoosier History Live explored in a show in 2019. Dunes history,including accounts about the strip-mining of many of the sand hills, also is documented at a museum in Chesterton that's housed in a three-story mansion. The Westchester Township History Museum "is a repository of information about the Duneland community," Joseph notes in his book. Other exhibits showcase the impact of Irish immigrants, including the clusters of Irish pubs in Chesterton.
No word on whether the Irish community in Northwest Indiana has a New Year's Eve tradition akin to the Polish heritage Pierogi Drop. Those festivities, Joseph says, feature a giant countdown clock and a rousing rendition of "Auld Lang Syne" as well as the giant, tumbling dumpling.

Roadtrip: Indiana Dunes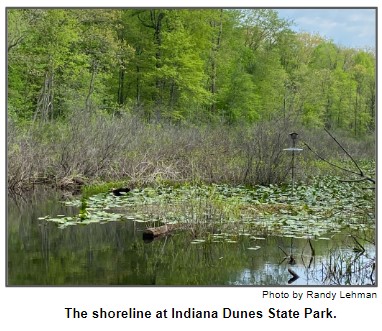 Speaking of Northwest Indiana, Guest Roadtripper Terri Gorney Lehman of Fort Wayne is going to give us more detail about visiting Indiana Dunes State Park. Naturalist Enos Mills said in 1915 that the three places in Indiana that needed to be preserved were Brown County, Turkey Run and the Dunes.

The Indiana Dunes State Park encompasses 15,000 acres, and it is completely surrounded by Indiana Dunes National Park. Terri says that most people think of the Dunes and Lake Michigan as one, when in reality the Dunes is a very biodiverse area. The Dunes area contains bogs, prairie, and forests as well as the sand dunes. Approximately 350 bird species and 1100 flowering plants have been documented here. There is much to explore and many different types of trails to hike as well as the beach! It is a park for all seasons.

This area in northwestern Indiana is full of history. At Beverly Shores there are homes from the 1933 Chicago World's Fair, Chellburg Farm, and Bailly Homestead (one of the earliest trading posts).

Since 2015, Indiana Audubon Society has hosted the Dunes Birding Festival in May. It has become one of the premier places to see migrating birds in the country.

The place to begin exploring the Dunes is at the Dunes Visitor Center in Chesterton.

Terri's suggestions for places to eat: Third Coast Spice Café and Lemon Tree Mediterranean Grill. Happy Roadtripping!

Save the date for our big Annual Hoosier History Live soiree! Hosted by Kurt Vonnegut Library and Museum. Wanda June cash bar by Black Plate Catering.

Live History Mystery contest. Wandering fiddler and storyteller Caleb Hawkins. Expect Nancy Hanks Lincoln, May Wright Sewell, Dorothy Buell and more. Costumed characters encouraged. And Nelson Price is coming as, Nelson Price!

Who We Are
Hoosier History Live is an independent production group. We raise our own money and we control our content. When we ask for sponsorship money or contributions, we are asking you to help sustain us. We have many costs, including editing costs, website costs, enewsletter costs, research costs, and more. We take pride in our work.
We are "open source" in that our newsletter and website links to any and all organizations.
We do make our own editorial decisions, much like a newspaper. Our goal is to deliver an interesting and compelling show, newsletter, and show podcast to you every week. Regardless of the challenges.
You can always visit the Support page by clicking on the yellow contribution button here:
Cheryl Lamb, administrative manager
Richard Sullivan, senior tech consultant
Pam Fraizer, graphic designer
Garry Chilluffo, consultant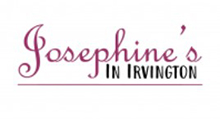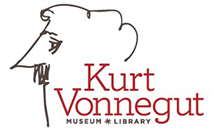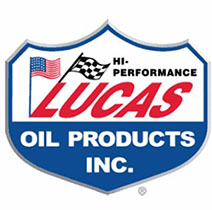 "...Fills a niche..."
"Hoosier History fills a niche for the lover of Indiana history." Kathleen Madinger Angelone
"... a compelling and engaging project..."
"Molly Head and Nelson Price are Indiana-based visionaries who have created a compelling and engaging media project with Hoosier History Live. Podcasts, website, enewsletter, and live call-in radio show; it's all there!"
- Keira Amstutz, President and CEO, Indiana Humanities
Please tell our sponsors that you appreciate their support!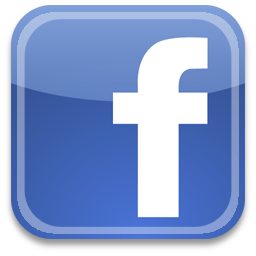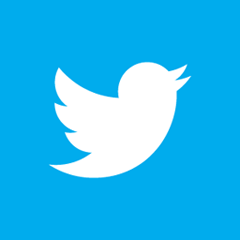 Acknowledgments to WICR-FM, Fraizer Designs, The Indiana Album, Monomedia, Indiana Historical Bureau, Indiana Landmarks, Henri Pensis, Kielynn Tally, Genesis Brown, Leticia Vasselli, Heather McIntyre, and many other individuals and organizations. We are independently produced and are self-supporting through organizational sponsorship and through individual contribution at the yellow button on our newsletter or website. For organizational sponsorship, which includes logos, links, and voiced credits in the show, contact Molly Head at (317) 506-7164 or email her at molly@hoosierhistorylive.org. Our media reach continues to grow via podcasting.
Thank you!
We'd like to thank the following recent individual contributors who make this show possible. For a full list of contributors over the years, visit  Support the Show on our website.

Tom Swenson
Theresa and Dave Berghoff
Ann Frick
Elizabeth Ulen
Beth Ann Broadhurst
Marion Wolen
Charles Schisla
Jane Simon Ammeson
Serita Borgeas
Jill Lough Chambers
Barbara Stillwell
Joseph B. Young III
Yetta Wolen
Dr. James Madison
Dr. William McNiece
Michael Freeland and Sharon Butsch Freeland
© 2022 Hoosier History Live. All rights reserved.