October 22, 2022
Arabs in Indianapolis, then and now
Major landmarks in downtown Indianapolis today include Lucas Oil Stadium, the home of the Indianapolis Colts. During the early 1900s, though, the site was the home of Arab Americans. A thoroughfare in the neighborhood called Willard Street (which vanished in the 1920s as the area was repurposed) was the hub of what was known as the city's "Syrian colony" because most of the Arab Americans residents then were of Syrian and Lebanese heritage.
Today, Marion County is the home of more than 5,600 Arab Americans, while about 3,200 others live in neighboring Hamilton County, according to arabindianapolis.com, a multimedia project. In addition to Syria and Lebanon, the immigrants or their descendants now come from an array of homelands, including Egypt, Jordan and Morocco.
Hoosier History Live will explore the Arab American heritage in Indianapolis (which has been far more extensive and has deeper roots than many realize) during the next in our rotating series about ethnic immigration.
Nelson's guests will include Edward Curtis an IUPUI professor of Syrian and Lebanese heritage who is the founder of the Arab Indianapolis project. It includes a book and a documentary that has been broadcast on WFYI-TV and shown at the recent Heartland Film Festival.
Nelson and Edward will be joined for part of the show by Diana Najjar, a retired Indianapolis teacher of Lebanese heritage. Her grandparents were among the founders in the mid-1920s of St. George Orthodox Church, the city's first church focused on Arab American residents. St. George was located in the eastside of Indy until 2013, when the congregation moved to Fishers. It is the setting for a popular Middle Eastern Festival.
During the late 1800s, Arabic immigrants began settling in Indianapolis. Many who settled along Willard Street were peddlers, grocery store owners and factory workers, Edward says; he reports that, by 1910, about 1,000 residents of Arab heritage lived in the city. He has documented 43 Syrian and Lebanese grocery stores in the Hoosier capital by 1935.
Today, Arab Americans in the metro area have a range of occupations, including careers in health care, education and business. "They have contributed to the cultural vitality, economic growth and social fabric of central Indiana," Edward emphasizes.
Before retiring, our guest Diana Najjar taught gifted math at Orchard School and created a dance curriculum there. Her two sons are a judge and a physical therapist; her grandfather, who helped found St. George Orthodox Church, was a grocer.
According to estimates by Edward Curtis, about 50 percent of Arab Americans in the Indy area today are Christian, and 50 percent are Muslim. St. George Orthodox Church initially was located in the Brightwood neighborhood. That's where many Arab Americans in the city lived during the 1920s and '30s after Willard Street went away for repurposing, including the construction of a railroad line on part of the street, according to the book "Arab Indianapolis".
The book also describes the Syrian American Brotherhood, a clubhouse and cultural center in the 1930s near Riverside Park. The Syrian American Brotherhood had been founded about 1919; the civic organization rented venues for events before purchasing a building to serve as its home. In addition to social activities, the brotherhood hosted events to raise money for local hospitals and charities.
Some history facts:
Purdue University president Mitch Daniels, the former Indiana governor, is of Syrian heritage. His paternal grandfather immigrated in 1905.
Among the first Arab Americans to become prominent in the healthcare field in Indianapolis was Dr. W.S. Zarick, a Lebanese immigrant who died in 1938. He taught anatomy at the I.U. School of Dentistry and served as a physician for public schools.
According to our guest Edward Curtis, significant numbers of Arab Americans from Indianapolis served in the military in World War I and World War II. The Syrian American Brotherhood was the setting for war bond fund-raisers.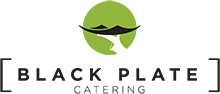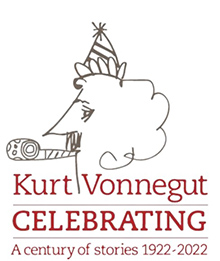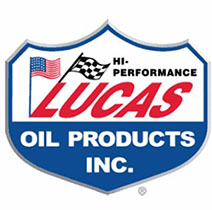 Your contributions helps keep Hoosier History Live on the air, on the web and in your inbox!

We'd like to thank the following recent individual contributors who make this show possible. For a full list of contributors over the years, visit  Support the Show on our website.

In memory of William (Bill) Mihay by Bob Wakefield
Florence and John Stanton
Aleta Hodge
Peggy Hollingsworth
Lorraine Phillips Vavul
Margaret Smith
Jane Hodge
Jeff Price
Joe Young
Sue and Craig Thomson
Richard Vonnegut
Jim Lindgren
Ken and Luan Marshall
Roadtrip: Geter Means' house in Gary
Guest Roadtripper and director of Indiana Landmark's Black Heritage Preservation Program, Eunice Trotter, suggests a visit to a middle class African American neighborhood in mid-town Gary. The neighborhood is known as Means Manor, and its once flagship home of developer Geter Means is in jeopardy.

In the 1920s, brothers Andrew and Geter Means launched a home-building business in Gary, and by the 1950s, Means Brothers, Inc., was one of the largest Black-owned real estate development companies in the Midwest, building almost 2,000 homes and rental units in Gary alone.

Built in 1954 on a prominent corner lot, Geter Means' mid-century ranch house served as a neighborhood focal point. However, over the last decade, vacancy, vandalism, and neglect have transformed the property into a blight among Means Manor's well-kept homes.

"The erasure of African American historic sites is at a crisis level" says Eunice. By the way, Eunice was also a guest on Hoosier History Live's "Racial justice in 1820s Indiana: Slave trial and Fall Creek Massacre" show. The compilation of two classic half hour shows lead with Eunice talking about the slave trail of her great great great grandmother, Mary Bateman Clark. Click here to listen to the podcast.
Cheryl Lamb, administrative manager
Richard Sullivan, senior tech consultant
Pam Fraizer, graphic designer
Kathleen Madinger Angelone, Garry Chilluffo, consultants
From a Hoosier that knows her books...
"Fills a niche for the lover of Indiana history."
- Kathleen Madinger Angelone, retired bookstore owner
Please tell our sponsors that you appreciate their support!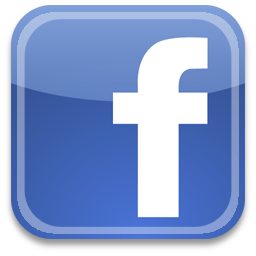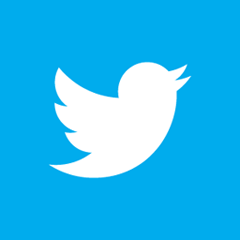 Acknowledgments to WICR-FM, Fraizer Designs, The Indiana Album, Monomedia, Indiana Historical Bureau, Indiana Landmarks, Henri Pensis, Kielynn Tally, Genesis Brown, Leticia Vasselli, Heather McIntyre, and many other individuals and organizations. We are independently produced and are self-supporting through organizational sponsorship and through individual contribution at the yellow button on our newsletter or website. For organizational sponsorship, which includes logos, links, and voiced credits in the show, contact Molly Head at (317) 506-7164 or email her at molly@hoosierhistorylive.org. Our media reach continues to grow via podcasting.
© 2022 Hoosier History Live. All rights reserved.