Roadtrip: Metzler Farm and Metlzer Woods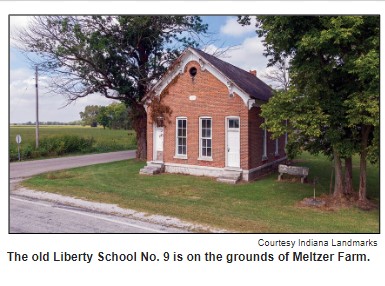 Guest Roadtripper Suzanne Rollins Stanis, Director of Heritage Education at Indiana Landmarks, suggests a Roadtrip to the Meltzer Farm southeast of Shelbyville where you may view from the road a wonderfully preserved Hoosier farmstead dating from the 1850s. The farm includes the original 1850s farmhouse and timber-frame barn, log barns, a log cabin, a one-room brick schoolhouse, gas well, artesian well, an outhouse, and a pumpkin patch.

Frederick Meltzer moved from Germany to Shelby County and purchased the homestead in 1857, the first in a long line of Meltzers who continued to farm the land. For their role in preserving Meltzer Farm, siblings Kris Meltzer and Karen Meltzer-Armstrong won the 2021 John Arnold Award for Rural Preservation, presented by Indiana Landmarks and Indiana Farm Bureau.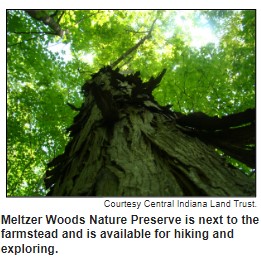 Just south of the farm is an old growth forest and nature preserve called Meltzer Woods, one of the many properties maintained by Central Indiana Land Trust. 'Old Growth' means the land has trees more than 150 years old and has been left as a forest for a century or more. Here you can walk under majestic trees, some dating back to the 1600s. Meltzer Woods is what much of Indiana looked like when the first European settlers arrived. Or, as Nelson says, "Years ago a squirrel could cross the entire state by simply jumping from tree to tree."
Unlike the Meltzer Farmstead, which is on private property and can only be seen from the road, Meltzer Woods is free and open to the public for hiking and exploring. It's located at 1522 South 600 East in Shelby County, and there is a free parking lot for visitors on the east side of 600 East. You can enjoy Suzanne's Roadtrip on this encore show!
Welcome to the team
Corene Nickel takes the reins as web designer and tech manager; she continues to keep the Hoosier History Live website updated and edits our weekly e-newsletter. She has also accepted the challenge of making our archives more accessible.
Corene has a degree in Biology from Ivy Tech Community College and plans to continue her education. Originally from northwestern Ohio before moving to Indianapolis, Corene says she likes the diversity of her new hometown. She enjoys learning new things about Indiana by working with Hoosier History Live. Her hobbies include sewing, gardening, and baking, and she has an interest in video games, art, and music.
"I like the fact that she's willing to try new things", says executive producer Molly Head. "As a media group, we need to be able to explore new technologies."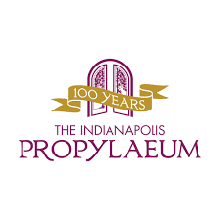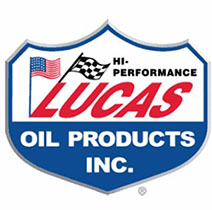 Your contributions helps keep Hoosier History Live on the air, on the web and in your inbox!

We'd like to thank the following recent individual contributors who make this show possible. For a full list of contributors over the years, visit  Support the Show on our website.

Dr. William McNiece
Robin Winston
Ann Frick
James Fadely
In memory of William (Bill) Mihay by Bob Wakefield
Florence and John Stanton
Aleta Hodge
Peggy Hollingsworth
Lorraine Phillips Vavul
Margaret Smith
Jane Hodge
Jeff Price
Corene Nickel, web designer and tech manager
Richard Sullivan and Ryan DeRome, tech consultants
Pam Fraizer, graphic designer




Please tell our sponsors that you appreciate their support!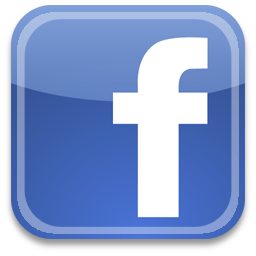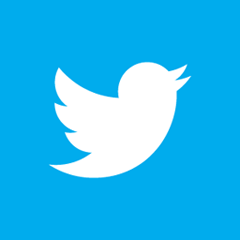 Acknowledgments to WICR-FM, Fraizer Designs, The Indiana Album, Monomedia, Indiana Historical Bureau, Indiana Landmarks, Henri Pensis, Kielynn Tally, Genesis Brown, Leticia Vasselli, Heather McIntyre, and many other individuals and organizations. We are independently produced and are self-supporting through organizational sponsorship and through individual contribution at the yellow button on our newsletter or website. For organizational sponsorship, which includes logos, links, and voiced credits in the show, contact Molly Head at (317) 506-7164 or email her at molly@hoosierhistorylive.org. Our media reach continues to grow via podcasting.
© 2023 Hoosier History Live. All rights reserved.