July 01, 2023
Early environmentalists in Indiana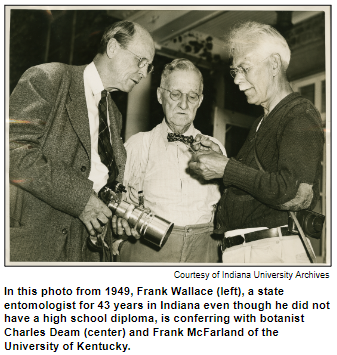 They explored and advocated for the protection of a range of aspects of Indiana's natural heritage, from birds and other wildlife to flowers and plants, including ferns. In many cases, they lived during eras (including the late 1800s and early 1900s) before the word "environmentalist" even was used. Some of them were called "conservationists".
They were often self-taught in our natural heritage, with true "in-field" experience. Even though Frank Wallace (1878-1968) didn't have a high school diploma, his expertise meant that he served as an Indiana state entomologist for more than 40 years. Jane Brooks Hine (1831-1916) of DeKalb County in northeastern Indiana became known as the "Bird Woman of Indiana" while documenting hundreds of sightings for the federal government. A former teacher and mother of six, she wrote for various publications and served on the Indiana Academy of Science.
During a later era, John Gottschalk (1912-1999), a native of Berne, Ind., rose to become a top federal official as director of the U.S. Fish and Wildlife Service. On a local level, Maurice McClue (1878-1957), who loved wildflowers, trees and wildlife, donated more than 80 acres of his family's farm to "the citizens of Steuben County" in an era before land trusts.
To share insights about these and other early environmentalists, Nelson will be joined in the studio by Terri Gorney Lehman of Fort Wayne, an advanced Indiana master naturalist and civic leader. She has researched the early environmentalists, interviewed some of their descendants and written about them for various publications, including the journal of the Indiana Native Plant and Wildflower Society.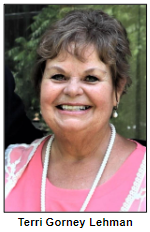 During our show, Terri will share insights about Willard Clute (1869-1950), who co-founded the American Fern Society. In the late 1920s, he became director of Butler University's botanical garden. He also was hired to develop 94 acres of the estate of philanthropist John Holliday into the popular Holliday Park on the northside of Indianapolis.
Our guest Terri Gorney Lehman, who is vice president of the Society of Indiana Pioneers and an officer of the Friends of the Limberlost, has been a volunteer for the Indiana DNR for more than 20 years and is a frequent Roadtrip correspondent for "Hoosier History Live".
She transcribed the writings of McClue, an attorney who made the land donation in Steuben County. She also has been a volunteer at Pokagon State Park; its name, a Potawatomi word, was one that McClue advocated for, Terri says.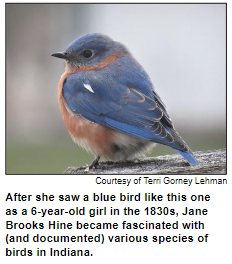 According to an article she wrote about Frank Wallace, the state entomologist, he crusaded for years to stop the draining of lakes and swamps for agricultural use in northern Indiana. He also, Terri says, photographed and gave talks about wildflowers. As an entomologist, he was pro-active early on in managing the introduction of invasive insects into Indiana.
In an article about Gottschalk, Terri notes that, as head of the U.S. Fish and Wildlife Service in the Lyndon Johnson administration during the 1960s, he oversaw the banning of the insecticide DDT. He also added more than 500,000 acres to the country's wildlife refuge system.
Many of the early environmentalists (or conservationists and naturalists) developed a love of nature as children. According to Terri, Jane Brooks Hine was captivated by a blue bird as a 6-year-old girl when her father lifted her up to see a nest in a tree.
Howard Michaud, a native of Berne, grew up fishing in the Wabash River in the early 1900s. He became the first chief interpreter for the state parks system and a biology teacher at Fort Wayne high schools. Then he was a professor of conservation and forestry at Purdue University, which gives an award in Michaud's name. He died at age 95 in 1998.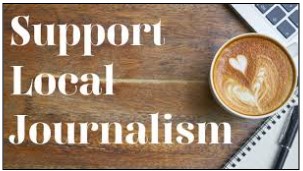 Your contributions help keep Hoosier History Live on the air, on the web and in your inbox!