Hoosier History Live looks back:
Hook's and Haag: drug stores once iconic in Indiana
Click to listen to Hoosier History Live podcast
Does it seem like a CVS or a Walgreen's can be found on every street corner? In Indiana for much of the 1900s, the drug store scene was much different, and dominated by two locally-owned rivals.
Let's look back at a Hoosier History Live show originally recorded in January of 2022. Lots of treasure in our ARCHIVES!
Hook's Drug Stores opened its first store in 1900 in Indianapolis in what's now the Bates-Hendricks neighborhood, then considered part of Fountain Square. Haag Drug began even earlier, with the opening of a pharmacy in 1876 on Massachusetts Avenue in downtown Indy.
The captivating history of these competitors, which included Hook's becoming the country's 12th largest drugstore chain, and the two brothers who founded Haag being accused of bootlegging during Prohibition will be the focus of our show. Although both the Haag and Hook's names had vanished from retailing by the mid-1990s, the legacy of the latter is celebrated at the Hook's Drug Store Museum at the Indiana State Fairgrounds.
Nelson's guest will be Indianapolis civic leader David Steele, a board member of the museum. David has crusaded for a historic marker that will be dedicated later this year on the site of the first Hook's store at South East and Prospect streets.
Hooks and Haag were so successful that by 1982, Hook's had 267 stores across Indiana Both dabbled in side businesses, including restaurant chains. Huddle Restaurants, the chain affiliated with Haag, was particularly popular, with dining spots that were open 24 hours per day in Bloomington, Kokomo, Terre Haute, Fort Wayne and other cities in addition to the Indy metro area. Knife & Fork, the chain affiliated with Hook's, was much smaller and shorter-lived.
Both the Hook and Haag families were of German heritage. John Hook, the son of German immigrants, was a pharmacist and president of the company that he founded until his death in 1943. German-born Julius Haag and his brother, Louis, had 11 stores in Indianapolis by 1929.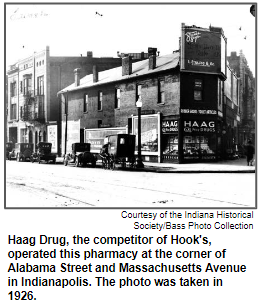 By then, though, the Haag brothers had been charged with bootlegging and spent time in prison. During Prohibition, bottles of whiskey, brandy, vermouth and other alcohol "ingredients in some of the tonics and potions sold at their pharmacies" were found on their shelves. For a while, their nephew oversaw the drug stores, which eventually were sold to various Indiana businessmen, including descendants of the famous Ball Brothers of Muncie.
John Hook became a civic leader, encouraging his pharmacists to volunteer at local hospitals that lacked full-time pharmacists. Subsequent owners of the Hook's chain were commended for promoting minorities into management positions.
The Hook's Drug Store Museum opened during the Indiana State Fair in 1966 with the intent of being a temporary exhibit. But the museum, a recreation of an Indiana drug store at the dawn of the 20th century, remains on its original site.
Haag pharmacies became known for their expanded product lines, which eventually included cameras, perfumes, toys and children's clothes during eras when those items typically were not found at drug stores. Many of the Haag stores were attached to Huddle restaurants, which enabled customers to flow between the two without stepping outdoors.
By 1980, Haag had been purchased by People's Drugs, which later became part of CVS. At Hook's, a series of company buyouts during the 1980s and '90s involved Kroger and Revco Drug Company. Revco was then acquired by CVS.
Our guest David Steele grew up near the first Hook's store on the near-southeast side of Indy. David was a Hoosier History Live guest in 2020 for a show about the state's musical instrument-making heritage; his boyhood neighborhood also was the site, during the 1920s, of the world's largest drum factory.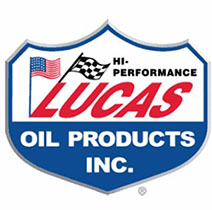 Podcast listening, and Hoosier History Live copyright policies
We still do a live radio show every Saturday from noon to one broadcasting on WICR 88.7, but more and more of our listeners are listening to our podcasts, which are basically audio copies of our live shows. Our website is www.hoosierhistorylive.org, and you can sign up at our website to get our free weekly newsletter.
At the top of our newsletter and website we put notice, and links, to our newly published podcasts. We also provide a link to ARCHIVES, which is a list of our past enewsletters and published podcasts.
If you have a preferred podcast provider like Apple Podcasts or Spotify, you can use their search function to call up Hoosier History Live as well. Look for the yellow Hoosier History Live logo.
We copyright our work, and we have a crew of very talented people putting it together. But we WANT you to share it! We believe that learning should be accessible to everyone! You are welcome to copy, link to, or forward any of our Hoosier History Live material. Just please do not edit it! Our underwriter logos and voiced credits are on our material; and these underwriters make our work possible.

We'd like to thank the following recent individual contributors who make this show possible. For a full list of contributors over the years, visit  Support the Show on our website.

John and Flo Stanton
Susan Life and Mark Ostendorf
Dave and Theresa Berghoff
Joseph B. Young III
Tom Cochrun
Norma Erickson
Marion Wolen
Jane Ammeson
Kathleen Angelone
Bruce and Julie Buchanan
Mark Ruschman
Robin Winston
Please tell our sponsors that you appreciate their support!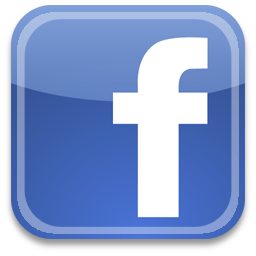 Acknowledgements to WICR-FM, Fraizer Designs, Monomedia, Henri Pensis, Maddie Fisher, Austin Cook, and many other individuals and organizations. We are independently produced and are self-supporting through organizational sponsorship and through individual contribution, either online at our yellow button on our newsletter or website, or by U.S. mail. For organizational sponsorship, which includes logos, links, and voiced credits in our podcasts and in our show, please contact Molly Head at (317) 506-7164 or email her at molly@hoosierhistorylive.org.
© 2023 Hoosier History Live. All rights reserved.