June 17, 2023
Speedway medical care: a sequel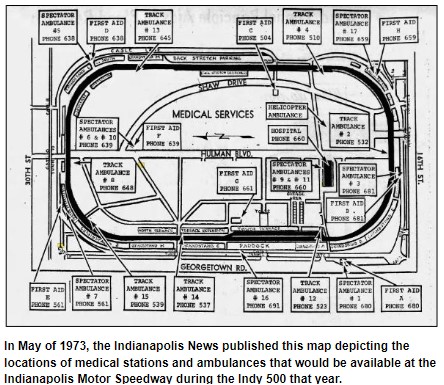 Before the dust settles on last month's Indianapolis 500, Hoosier History Live will explore historic medical treatment, advances in care and safety issues at the Indianapolis Motor Speedway.
Last year, we explored the first infield hospital at the Indianapolis Motor Speedway and other medical developments and challenges by time traveling to the opening of the world-famous racetrack in 1909. But we only covered the first 50 years, stopping in 1959.
Now we are roaring back with a sequel that will begin in 1960 with the appointment of a new medical director at the Speedway. Dr. Thomas Hanna, who would serve in that capacity for 21 years, received a baptism by fire in 1960 because his first year involved a spectacular tragedy during the Indianapolis 500. In the infield, privately constructed scaffolding collapsed, killing two spectators and injuring 76 others.
For this new show, our guest last May will return. Norma Erickson, the education manager at the Indiana Medical History Museum, is a long-time Indy 500 enthusiast who has undertaken extensive research about medical care at the Speedway. Although the racetrack opened amid much fanfare in 1909, the first Indy 500 wasn't held until two years later in 1911. As Norma has explained, medical teams, including nurses and ambulances, were at the Speedway beginning with the first races.
Even though Dr. Hanna didn't become the top medical officer until 1960, he had been assisting with health care at the racetrack since the early 1930s when he was a resident physician at Methodist Hospital, where he later became a trustee. For much of his career, Dr. Hanna was a general practitioner in the town of Speedway, where his patients included many expectant parents. "He used to ask his patients to please not have their babies during May," Norma says.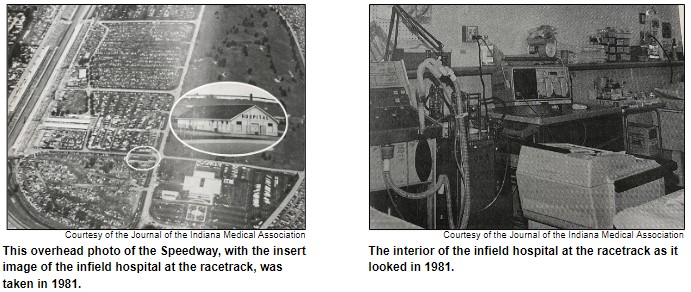 He certainly had his hands full at the Speedway, where attendance on race day often swelled to more than 250,000 people. "True, there may have been cities with a larger population than the race day crowd, but they all weren't doing things that are potentially dangerous at the same time," Norma notes.
Even aside from dealing with life-threatening injuries to drivers, mechanics and spectators, medical crews were kept busy treating a range of issues, including some that were the result of, as Norma puts it, "poor choices". She notes that many spectators ignored warnings not to walk around barefoot with the result that "every year a significant number of injuries were foot lacerations because of broken glass."
The scaffolding collapse in 1960 occurred during the pace lap of the Indy 500. The scaffolding in the infield involved seating for about 125 spectators, Norma says. Another mass casualty event happened in 1971, when a pace car driver failed to brake quickly and crashed into a viewing stand at the end of the pits. About 20 photographers from across the United States and foreign countries were injured, some critically.
During his long stint as medical director, Dr. Hanna oversaw many advancements at the Speedway. In 1963, a helicopter was provided to whisk patients who needed urgent care to Methodist Hospital. "This was not a Lifeline helicopter like today's," Norma says. "It had no special outfitting for patients. That would come in the 1970s."
In 1970, a helicopter landing pad was installed on the roof of Methodist Hospital. According to Norma's research, it was partially funded by Tony Hulman, the long-time owner of the Speedway. He was the passenger in the helicopter when it made its first landing on the rooftop pad during a trial run in early May 1970.
Also during the 1970s, new events necessitated medical services. They included the 500 Festival Mini Marathon, which began in 1977 with a route for runners that includes the racetrack. During our show, Norma will discuss the medical issues, including exhaustion, that were involved during the early "Minis".
Dr. Hanna died at age 72 in 1981, several months after the Indy 500 that year. For many years, he was assisted at the racetrack by his son, Dr. Thomas Hanna Jr., who died in 2015.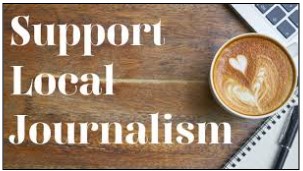 Your contributions help keep Hoosier History Live on the air, on the web and in your inbox!