Roadtrip: Eagle Cotton Mill in Madison
Guest Roadtripper Casey Pfeiffer of the Indiana Historical Bureau suggests we visit the former Eagle Cotton Mill located in Madison in southeastern Indiana along the Ohio River. Built in the 1880s, the Eagle Cotton Mill shipped goods such as twine, candle wick, and fabric via the Ohio River to national and international markets in the late 19th and early 20th centuries. The mill helped rejuvenate Madison's river commerce during this period. It became a major economic driver and employer for the community and featured a largely female workforce.

Over the years, the building was repurposed for other manufacturing businesses, including the production of canvas goods, WWII combat gear, and later plastic products. The Eagle Cotton Mill building, which was listed on Indiana Landmarks' 10 Most Endangered list, was renovated as the Marriott Fairfield Inn and Suites hotel and conference center in 2021.
It's in our ARCHIVES . . .  

"Spelling bee craze, unusual Civil War soldier and more from Greensburg"
Don't be fearful of tech as so many of us are! Click on this link to hear the podcast of this Decatur County backstories show originally recorded in 2022 with guest John Pratt. John is a high school history teacher in Greensburg, the county seat of the southeast Indiana County, and author of "Historic Tales of Decatur County Indiana."

In the podcast you'll hear about how Decatur County claims to have hosted the first citywide spelling bee. And a direct link to "The Hoosier Schoolmaster", a best-selling novel in 1871 that was set in the county and includes a riveting episode with a spelling match; it is credited with causing the popularity of bees to boom.

In the podcast John also describes the unusual life of Greensburg resident Elizabeth Finnern (1820-1907), who was determined to serve alongside her husband in the Union Army during the Civil War and may have cross-dressed as a man to do so.

What's our point? There is a lot of treasure in the Hoosier History Live ARCHIVES which we have painstakingly put together all these years. And there is an ARCHIVES link at the top of our website, www.hoosierhistorylive.org, and also a link at the top of our weekly enewsletter.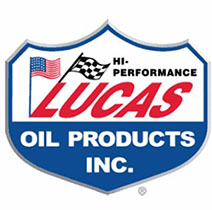 Podcast listening, and Hoosier History Live copyright policies
We still do a live radio show every Saturday from noon to one broadcasting on WICR 88.7, but more and more of our listeners are listening to our podcasts, which are basically audio copies of our live shows. Our website is www.hoosierhistorylive.org, and you can sign up at our website to get our free weekly newsletter.
At the top of our newsletter and website we put notice, and links, to our newly published podcasts. We also provide a link to ARCHIVES, which is a list of our past enewsletters and published podcasts.
If you have a preferred podcast provider like Apple Podcasts or Spotify, you can use their search function to call up Hoosier History Live as well. Look for the yellow Hoosier History Live logo.
We copyright our work, and we have a crew of very talented people putting it together. But we WANT you to share it! We believe that learning should be accessible to everyone! You are welcome to copy, link to, or forward any of our Hoosier History Live material. Just please do not edit it! Our underwriter logos and voiced credits are on our material; and these underwriters make our work possible.

We'd like to thank the following recent individual contributors who make this show possible. For a full list of contributors over the years, visit  Support the Show on our website.

John and Flo Stanton
Susan Life and Mark Ostendorf
Dave and Theresa Berghoff
Joseph B. Young III
Tom Cochrun
Norma Erickson
Marion Wolen
Jane Ammeson
Kathleen Angelone
Bruce and Julie Buchanan
Mark Ruschman
Robin Winston
Please tell our sponsors that you appreciate their support!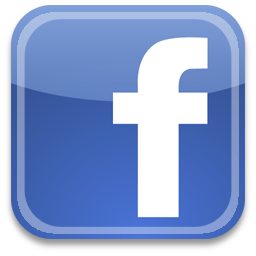 Acknowledgements to WICR-FM, Fraizer Designs, Monomedia, Henri Pensis, Maddie Fisher, Austin Cook, and many other individuals and organizations. We are independently produced and are self-supporting through organizational sponsorship and through individual contribution, either online at our yellow button on our newsletter or website, or by U.S. mail. For organizational sponsorship, which includes logos, links, and voiced credits in our podcasts and in our show, please contact Molly Head at (317) 506-7164 or email her at molly@hoosierhistorylive.org.
© 2023 Hoosier History Live. All rights reserved.